There are times in healthcare when two-person verification is essential in order to safeguard against errors. One time when two-person verification is common is during blood transfusions, another time is when medications (like insulin) are being administered. The point is, there are certain instances when it just makes sense to have multiple sets of eyes verifying information because stakes are high and outcomes are important. The same can be said about data abstraction. Since data accuracy is important, it is helpful to have a team of people working together on data abstraction so they can periodically cross-check results for quality.
One example of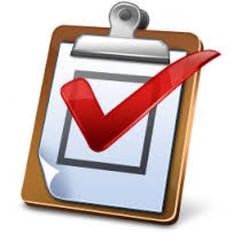 cross-checking involves having team members re-abstract a sample of charts another person has completed to determine if things are being done consistently across the team. If it comes to light that there are discrepancies, then dialogue and training can be used to address questions. Cross-checking work is a proven way to get everyone on the same page.
Many healthcare organizations struggle to put quality checks in place because they have such limited time and resources available for abstraction. For these organizations, abstracting data once is difficult enough, nevermind re-abstracting it. If this sounds familiar then you may want to look into outsourcing data abstraction.
When you outsource data abstraction you gain the extra eyes you need to check for accuracy. You also:
have more manpower to get through abstraction and prevent charts from piling up.
can retrieve key insights while they are still current.
have less stress.
don't have to choose between abstraction and other high-priority work.
have more resources to dedicate to improvement projects.
alleviate pressure related to reporting deadlines.
no longer have to worry about specifications manual updates.
are covered through staffing changes (vacation, sick leave, etc.).
At Primaris, another thing we do to maintain consistency and accuracy is to monitor the interrater reliability rate (IRR) of abstractors. This is something that healthcare organizations rarely have the resources to do on their own, but it is a benefit that can be gained by outsourcing data abstraction. Monitoring IRR involves having a trained IRR abstractor re-abstract a sample of charts each abstractor has completed to verify accuracy. Monitoring the IRR of abstractors is a good way to identify issues and recognize when additional training is necessary. At Primaris, our abstraction team typically maintains a 98 percent IRR accuracy score. If abstractors fall below a threshold of 95 percent, we recommend intensive training.
While data abstraction isn't glamourous, it is a key part of quality improvement in healthcare. Therefore, organizations need to dedicate resources to checking the quality of abstractors, or outsource the job to a partner that can monitor quality and accuracy.