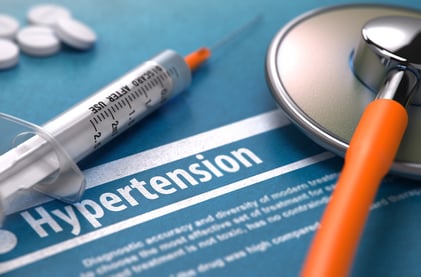 The American Heart Association is collaborating with the World Hypertension League to support the "Know Your Numbers" campaign in recognition of National High Blood Pressure Education Month. The AHA set a goal of logging 3 million blood pressure checks. The campaign began May 1 and will conclude May 31.
May is also American Stroke Month.
Here's what you can do to help the AHA achieve the blood pressure checks goal:
AHA partners across Kansas and Missouri are asked to collect blood pressure and/or cholesterol data to register for resources and/or submit data for recognition.
Check out Target BP, a portal where you can register for resources and submit data to be recognized for efforts to improve blood pressure. The Target: BP Portal is now open for registration and accepting 2017 data for 2018 recognition and will be open through June 1, 2018.
The Check. Change. Control. Cholesterol™ site is now open for registration and data submission for 2018 recognition. Updated materials are on the website.
As part of #CheckIt, the American Heart Association (AHA) wants people to check their blood pressure by May 17, World Hypertension Day. Log your action and learn about high blood pressure.
The AHA offers additional facts about high blood pressure, which is the most important controllable risk factor for stroke:
One in three American adults has high blood pressure.
About three in four people who have a first stroke, have blood pressure greater than 140/90 mm Hg.
The American Heart Association says high blood pressure is usually preventable with simple steps, yet it kills more people worldwide than any other condition.
Stroke is the fifth leading cause of death in the U.S., and the leading preventable cause of disability.