Spending on chronic disease accounts for 86% of the healthcare costs in the U.S. As providers work to minimize the financial strain of chronic disease by helping patients better manage and prevent illnesses, many are turning to patient registries for support. Registries empower providers (and patients) by bringing chronic disease into focus with insights drawn from real-world patient outcomes. The clarity delivered by registries enables providers to make care more targeted, eliminate ineffective processes, improve efficiency, and reduce chronic care costs. Of course, the promise of registries hinges on one thing – the availability and use of high-quality, reliable data.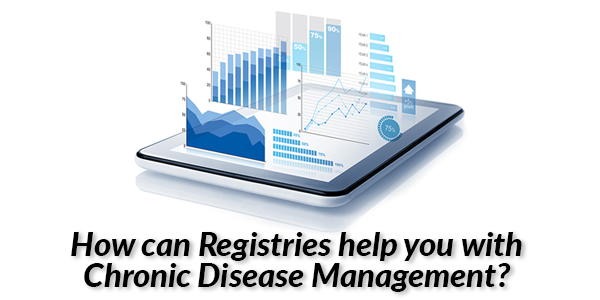 Providers that utilize registries can share and compare data. But many providers that supply data to registries are not well versed in data abstraction. In fact, registry abstraction and reporting can be a huge burden for providers. There is typically very little time set aside for abstraction and reporting, so teams often get behind and find themselves with huge backlogs of charts. (Sound familiar?) Then there is the challenge of keeping up with registry requirements and knowing what data points need to be submitted. And don't forget the issue of missing chart data – it is a common problem and a giant headache for anyone tasked with registry abstraction and reporting.
Because accurate data is a must-have for building registries into powerful chronic disease-fighting tools, providers that do not have the time, know-how, or desire to deal with data abstraction should consider outsourcing abstraction. Benefits of outsourcing abstraction include things like:
Staff having more time for other tasks (like supporting chronic patients)

Fewer backlogs – timely abstraction means data is current and ready to submit when deadlines hit

No disruptions due to internal staffing changes, vacations, illnesses

Less worry about abstraction errors caused by inexperienced or self-taught staff
Truthfully, most providers don't have plentiful time and resources inhouse, or the luxury of being able to thoroughly quality check data. Outsourcing data abstraction not only alleviates stress on providers, but it also allows for more complete quality control.
When it comes to managing chronically ill patients, providers simply can't be successful without maximizing data. Ultimately, everyone wants registry data to be as accurate as possible. Data precision is what makes clinical registries valuable and aids providers in developing smart chronic care strategies. It is what helps produce better outcomes for patients with chronic health conditions. And it is what drives cost savings and reimbursements related to chronic care. Data integrity is important. Whether abstraction is managed internally or outsourced, providers share a responsibility for supplying accurate data. And they can also share in the benefits and rewards of leveraging chronic disease insights gained from registries.