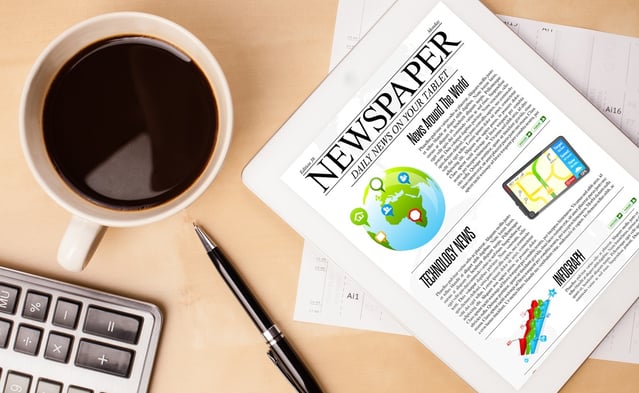 In case you missed these, Quality Today scoured the healthcare news landscape and blogosphere to present you with an end-of-the-week news and information reading list.
Five reasons hospitals worry about a Walmart-Humana partnership.
A potential deal between Walmart and Humana would strengthen Walmart's position as a competitive threat to hospitals, industry consultants and executives told The Wall Street Journal. Read more.
Morgan Haefner, Becker's Hospital Review
Ascension revamps to enter new era.
Ascension's future will not involve prioritizing its hospital operations, a trend throughout healthcare and one that's lauded by industry experts. Full story.
Alex Kacik, Modern Healthcare
Healthcare analytics market will be worth nearly $54B by 2025.
The healthcare analytics market is booming, and according to a new report, will be worth close to $54 billion by 2025, driven by an increasing need for hospitals and other healthcare providers to reduce expenditures. Read more.
Jeff Lagasse, associate editor, Healthcare Finance
More women enroll in medical school.
The numbers signify that practicing medicine is an equally attractive career for women and that the med school environment may be more inclusive than ever before. Whelan says medical schools are making significant strides in fostering more diversity as well. While there's always more work to do in attracting minority students, for the first time, this is a positive milestone when it comes to the balance of men and women matriculants. Full story.
Medical Economics
9 ways to combat physician suicide.
The physician suicide rate is 1.41 times greater than the general population, according to the American Foundation for Suicide Prevention. Pamela Wible, MD, has dedicated herself to raising awareness about this issue and changing the conditions that lead so many physicians to take their own lives. Here's what Wible says physicians can do about the suicide issue to help themselves and others. Read more.
Todd Shryock, contributing author, Medical Economics
CMS gives Medicare Advantage plans a raise.
The CMS finalized a rule Monday giving Medicare Advantage plans a 3.4% pay hike in 2019. That's well above the 1.84% bump the agency initially proposed and higher that the 2.95% increase for 2018. Read more.
Virgil Dickson, Washington bureau chief, Modern Healthcare
Are hospitals obsolete? No, they are evolving.
While there's no doubt that hospitals have been changing dramatically over the past two decades, news stories and op-eds suggesting that they are becoming obsolete represent naïve points of view from armchair intellectuals who clearly haven't spent much time recently in a hospital. Full story.
Michael J. Dowling, President & CEO, Northwell Health
State Dept. issues request for information on new EHR.
The U.S. State Department has issued a request for information for a new electronic health records system, following a failed 2015 EHR implementation with the U.S. Coast Guard. Read more.
Greg Slabodkin, HealthData Management
'Nightmare bacteria' stalk U.S. hospitals.
The Centers for Disease Control and Prevention detected more than 220 cases last year of a rare breed of "nightmare bacteria" that are virtually untreatable and capable of spreading genes that make them impervious to most antibiotics, according to a report released Tuesday. Full story.
Liz Szabo, Kaiser Health News
Healthcare deals off to a fast start in 2018, no signs of slowing down.
Healthcare dealmaking is off to a strong start in 2018. Read more.
Alicia Caramenico, senior editor, FierceHealthcare
Experts warn of emerging 'stimulant epidemic.'
With the nation still reeling from the opioid crisis, drug forecasting experts say a new wave of addiction is coming and the United States isn't ready for it. Full story.
Brenda Goodman, MA, WebMD Health News
Milton Packer: Do you practice Twitter-based medicine?
Last week I wondered if physicians were reading journals in order to keep up with advances in their field. The overwhelming consensus was "No!" In fact, some wrote to me claiming that medical journals were a major source of misinformation. Full story.
Milton Packer, MD, MedPaqe Today
EMR v. EHR: Electronic medical, health record differences.
The terms electronic medical record (EMR) and electronic health record (EHR) have become widely synonymous, but they did not start that way and some still argue that a distinction between is necessary to restate. Full story.
Kyle Murphy, PhD, director of editorial, EHR Intelligence
INTERACTIVE
From WebMD, our rapid-fire, must-read picks.
______
If you've got feedback or your own recommended reading and blog-following suggestions, please leave us a comment or email jjackson@primaris.org.