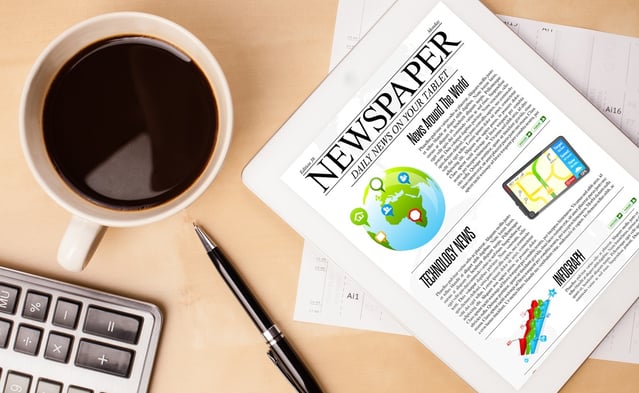 In case you missed these, Quality Today scoured the healthcare news landscape and blogosphere to present you with a weekly roundup of news and information.
Hospitals may pursue more outsourcing to cut costs.
Hospital leaders are exploring ways to outsource services to free up resources, and if the results of a new Black Book survey are any indication, this strategy will come none too soon. Full story.
Jeff Lagasse, associate editor, Healthcare Finance
Over 80 percent of nurses see increased role in patient management.
Eighty-seven percent of registered nurses (RNs) agreed that non-physician healthcare professionals, including RNs and nurse practitioners, are playing an increasingly important role in patient management and care coordination, according to a University of Phoenix College of Health Professions survey. Read more.
Jessica Kent, HealthIT Analytics
Azar tells hospitals ACO models will get easier.
HHS Secretary Alex Azar on Wednesday vowed to make value-based care models easier for providers to build and sustain, specifically praising the CMS' latest idea for direct provider contracting in Medicare. Full story.
Susannah Luthi, Modern Healthcare
Why more patients are engaged with their health records.
In efforts to educate patients about their health information, more providers are offering online health records to their patients, according to a new report. Read more.
Donna Marbury, Managed Healthcare Executive
---
Related: How to keep data from shifting your focus from patients.
---
Non-clinical medical practice staff are in short supply, too.
Nursing and physician shortages aren't the only staff challenges providers are facing. According to a new STAT poll from the Medical Group Management Association, a majority of healthcare organization leaders said their group can't find enough qualified applicants for non-clinical positions either. Full story.
Beth Jones Sanborn, managing editor, Healthcare Finance
Verma draws the line on Medicaid limits, ACO risk contracts.
CMS Administrator Seema Verma offered hospital executives on Monday good and bad news on Medicaid coverage limits and accountable care organizations' risk contracts. Full story.
Virgil Dickson, Washington bureau chief, Modern Healthcare
Where the talent shortage will hit hospitals hardest by 2025.
Many experts are predicting a physician shortage in the coming years, particularly as aging baby boomers begin to put stress on the healthcare system. A new analysis from Mercer shines a light on the issue with a bit more specificity, pinpointing which jobs in healthcare are likely to face shortages by 2025. Full story.
Jeff Lagasse, associate editor, Healthcare Finance
---
Quality Talk podcast - Medical error: The high cost to lives and healthcare
---
You only have seven seconds to impress your patients.
A doctor is working down their long list of patients, powering through the day, striving to use their skills to get them better. Some of the patients will be follow-ups who they already know, others will be brand new patients, who they are meeting for the first time. Read the blog post.
Suneel Dhand, MD, for KevinMD.com
CDC: Dramatic jump in vector-borne disease from 2004-2016.
The number of vector-borne illnesses in the U.S. tripled from 2004 to 2016, rising to nearly 650,000 cases, CDC researchers reported. Read more.
Molly Walker, MedPage Today
Outlook is promising for Apple Health Records, patient data access.
Most of the Apple Health Records early adopters have high hopes that the fruit will deliver better patient engagement and patient data access, according to a new KLAS performance report. Read more.
Sara Heath, editor, Patient Engagement HIT
What could be worse than being sued for malpractice? Prison.
Kang Se-hoon, a surgeon in South Korea, operated on a popular rock singer and song writer in October 2014. According to reports, Shin Hae-chul had abdominal pain, and the surgeon performed laparoscopic lysis of adhesions. Without having obtained consent, he decided to also do a weight reduction procedure. Read the blog post.
Skeptical Scalpel for KevinMD.com
INTERACTIVE
From WebMD, our rapid-fire, must-read picks.
______
If you've got feedback or your own recommended reading and blog-following suggestions, please leave us a comment or email jjackson@primaris.org.