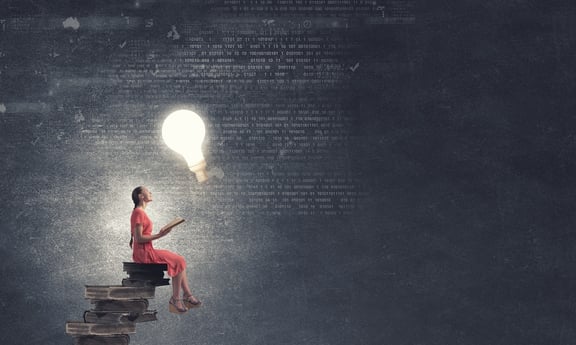 In case you missed these, Quality Today scoured the healthcare news landscape and blogosphere to present you with an end-of-the-week news and information reading list.
Hospital groups to sue CMS over $1.6 billion cut to 340B program.
The nation's leading hospital associations are banding together to sue the CMS over the agency's plan to slash 340B drug payments to hospitals.
By Virgil Dickson, Washington Bureau Chief, Modern Healthcare
Are your reports showing pregnant men and smoking babies?
A goldmine of data exists across the healthcare continuum. Hospitals and health systems, by and large, recognize the opportunity. Many just don't know how to overcome the complexities of data management to make it work for them. Read more.
From Health IT Outcomes
CMS loses money as Medicare ACOs remain risk-averse.
The CMS' Medicare shared savings program paid out more in bonuses to accountable care organizations than the savings those participants generated, as many were unprepared to take on downside risk, new federal data show.
By Maria Castellucci, reporter, Modern Healthcare
A third of Shared Savings ACOs earned more than $700 in savings.
Over 30 percent of accountable care organizations in the Medicare Shared Savings Program for 2016 earned savings of more than $700 million.
Susan Morse, associate editor, Healthcare Finance
AMA chief touts providers aligning MIPS with APM goals.
Providers can ensure their investments in the Merit-Based Incentive Payment System (MIPS) are worth it by engaging in Improvement Activities and other practice transformations that enhance overall Medicare performance and lead them to the alternative payment models, advised AMA President David O. Barbe, MD, MHA. Read more.
By Jacqueline Belliveau, RevCycle Intelligence
We are all just one diagnosis away from a different reality.
During the digital rectal exam, I felt a large, firm, and fixed rectal mass that told me his life was about to change. Now it was my job to tell him how.
By Cedrek L. McFadden, MD, for MedPage Today's KevinMD.com
Verma outlines new meaningful measures initiative.
The Centers for Medicare & Medicaid Services will roll out a new initiative to streamline quality measures, according to Seema Verma, administrator of the agency.
By Ilene MacDonald, FierceHealthcare
Millennials embrace nursing – just in time to replace Baby Boomers.
The days are long past when the only career doors that readily opened to young women were those marked teacher, secretary or nurse. Yet young adults who are part of the millennial generation are nearly twice as likely as baby boomers were to choose the nursing profession, according to a recent study. Read more.
By Michelle Andrews, Kaiser Health News in FierceHealthcare
There's a place for humor in medicine.
They say laughter is the best medicine. I really hope that's true, because I tend to use a lot of it at work.
By Jordan Knox, MD for MedPage Today's KevinMD.com
CMS guidance on data blocking spurs fear, disappointment.
A new CMS guidance reminding providers of their responsibilities to quickly share medical information with patients and other clinicians, or else face financial penalties, is causing the medical community to panic.
By Virgil Dickson, Washington Bureau Chief, Modern Healthcare
Do's and don'ts for patients who consult Dr. Google.
I meet people several like you on a daily basis. It is always a pleasure to meet you since you come much more prepared compared to the average patient. I have seen you with several sheets of paper or even a notebook, a list of questions and an extra sheet of paper on which to write recommendations. You may even have printed research papers and articles off the Internet.
By Uchenna O. Njiaju, MD, for MedPage Today's KevinMD.com
Scamming the new Medicare cards.
The Federal Trade Commission is warning seniors to be careful of identity theft scams related to the new Medicare cards.
From HealthLeaders Media
Navigating the hype of healthcare artificial intelligence companies.
Few phrases in the healthcare IT world conjure up quite as much excitement as "artificial intelligence."
By Jennifer Bresnick, director of editorial, HealthIT Analytics
HHS tech chief: Government, health plans face similar data challenges.
WASHINGTON, D.C.—When it comes to maximizing the potential of its vast troves of data, the Department of Health and Human Services has a lot of work to do.
By Leslie Small, senior editor, FierceHealthcare
INTERACTIVE
From WebMD, our rapid-fire must-read list.
_____________________________
If you've got feedback or your own recommended reading and blog-following suggestions, please leave us a comment or email jjackson@primaris.org.