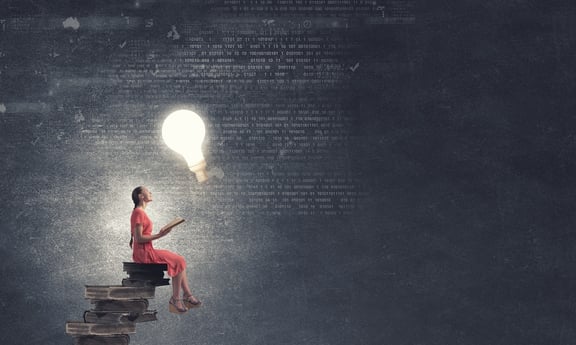 In case you missed these, Quality Today scoured the healthcare news landscape and blogosphere to present you with an end-of-the-week news and information reading list.
Is the U.S. addicted to fee-for-service health care?
For its many users, health care's fee-for-service reimbursement methodology is like an addiction, similar to gambling, cigarette smoking, and pain pill abuse. Doctors and hospitals in the clutches of this flawed payment model have grown dependent on providing more and more health care services, regardless of whether the additional care adds value.
By Robert Pearl, MD, for KevinMD.com
70 percent of healthcare execs pin growth to big data analytics skills.
Healthcare organizations that successfully cultivate their big data analytics skills are anticipating a significant competitive advantage over those who fail to make the transition to the digital economy, reveals a new survey from SAP and Oxford Economics. Read the story.
By Jennifer Bresnick, HealthIT Analytics
Rural hospitals urge CMS to pull proposed drug payment slash.
A group of more than 1,300 hospitals serving low-income and rural communities is urging the Centers for Medicare and Medicaid Services to withdraw its proposal to cut Medicare reimbursement for outpatient prescription drugs. Read the story.
By Jeff Lagasse, associate editor, Healthcare Finance
Participate in field testing of episode-based cost measures by Nov. 15.
The Centers for Medicare & Medicaid Services (CMS) (@CMSGov) is conducting a field test for eight episode-based cost measures before consideration of their potential use in the cost performance category of the Merit-based Incentive Payment System (MIPS) of the Quality Payment Program. During the field test, clinicians may access confidential feedback reports with information about their performance on these new measures.
From CMS
Easy ways to make patients happy.
Researchers highlight an easy way to increase patient satisfaction in a new analysis. Read more.
HealthLeaders Media staff
Hospital mergers take two or more years to produce cost savings.
Hospital mergers and acquisitions resulted in immediate decreases in operating expenses per adjusted admission. However, acquired facilities also saw operating revenue decline at a higher rate, leading to falling operating margins for the first two years after the transaction, a recent Deloitte and Healthcare Financial Management Association (HFMA) report showed.
By Jacqueline Belliveau, RevCycle Intelligence
Community partnerships, social determinants keys to unlocking data's potential.
The act of collecting data doesn't do much to improve patient care without the right processes, platform and people working together to make that data actionable.
By Jessica Davis, associate editor, Healthcare IT News
Most common adverse events linked to unplanned hospital readmissions.
Powered by the world's largest real-world evidence base on patient safety and healthcare quality, the Quantros Value-based Care Factoid Series provides informative indicators and measures of clinical and financial performance that matter in value-based reimbursement and payment models. Read the story.
Becker's Hospital Review
Judge dismisses lawsuit challenging VA's decision to implement Cerner.
A federal judge has dismissed a lawsuit contesting the Department of Veterans Affairs' no-bid decision to implement Cerner as its EHR platform.
By Evan Sweeney, senior editor, FierceHealthcare
White House eyes value-based payment models for drugs, devices.
The Trump administration's ideal policymaking agenda would rely heavily on voluntary value-based purchasing for drugs and devices, work requirements to enroll in Medicaid and an end to the ban on using federal dollars to pay for inpatient mental health and substance abuse disorder treatment.
By Virgil Dickson, Washington bureau chief, Modern Healthcare
As chronic illnesses drive up cost, solutions focus on wellness, interventions.
Healthcare spending is on the rise, and one of the main factors contributing to this trend is the rise in prevalence of chronic disease, particularly obesity.
Jeff Lagasse, associate editor, Healthcare Finance
INTERACTIVE
From
WebMD
, our rapid-fire must-read list.
______________________________
If you've got feedback or your own recommended reading and blog-following suggestions, please leave us a comment or email jjackson@primaris.org.