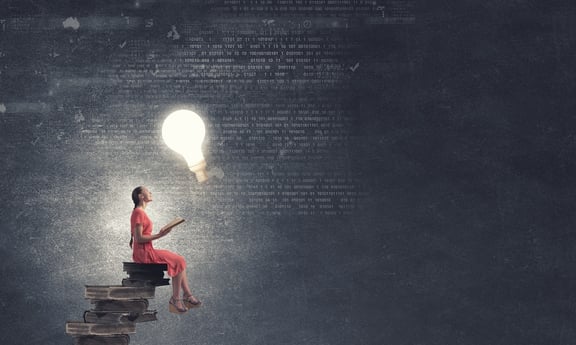 In case you missed these, Quality Today scoured the healthcare news landscape and blogosphere to present you with an end-of-the-week news and information reading list.
CMS makes first move to hold docs accountable for Medicare spending.
CMS is taking its first steps to evaluate whether MACRA will lead to reduced Medicare spending with a new pilot test.
By Virgil Dickson, Modern Healthcare
Is your EHR harming your patients?
Over the last as 10 years electronic health records (EHRs) became the required technology of medical practice, but EHR complexity remains an issue so it is not surprising that errors occur with digital records - errors that sometimes cause harm to patients.
By Milly Dawson, MedPage Today.
Health IT Roundup: AI in medicine, Wi-Fi vulnerabilities.
More than five years after writing an op-ed in which he speculated that algorithms might replace doctors entirely, venture capitalist Vinod Khosla revisited the issue in an extensive Q&A with Xconomy.
By Evan Sweeney, Fierce Health IT
5 tips to help physicians be more productive.
It's no secret that physicians are busier than ever, and not necessarily busier seeing patients. Earlier this year, the Physicians Foundation, a non-profit advocacy group, found that the average doctor spends at least 20 percent of their time on uncompensated tasks.
By Mike Woo-Ming, MD, Physicians Practice
ACOs for specialty providers could be key to Medicare savings.
Providers saw promising savings from accountable care organization models over the last year, and recent data has shown the value-based programs could find more success in a relatively untapped area: specialty medicine.
By Virgil Dickson, Modern Healthcare
Credentials don't shield nurses, doctors from bias.
A majority of health care professionals -- including doctors, nurses, and physician assistants -- say patients have made offensive comments to them based on their age, gender, ethnic background, race, weight, or other personal traits.
By Stephanie Watson, WebMD
Hospital-owned nursing homes see higher reimbursement rates from Medicaid.
Westminster Village North, a nursing home and retirement community in Indianapolis, recently added 25 beds and two kitchens to speed food delivery to residents. It also redesigned patient rooms to ease wheelchair use and added Wi-Fi and flat-screen televisions. This fall, it's opening a new assisted living unit. Read more.
By Phil Galewitz, Kaiser Health News
Time, commitment required for ACO, value-based care success.
Over several years of operation, many ACOs show greater quality improvement and lower healthcare spending, which illustrates how important experience and commitment are to the success of accountable care organizations.
Vera Gruessner, editor, RevCycle Intelligence
What keeps CEOs up at night – besides competition?
Expansion, management succession and goal setting are buzzwords that keep CEOs up at night, but it goes much deeper. In this era of cyber strikes and tough competition, being reactive and hoping staff and funds can keep up with your growth are also key issues.
By Karen Talley, FierceCEO
Using EHR systems, supports to aid MIPS reporting, boost scores.
Delivering high-quality care is already a complicated process for healthcare providers. Understanding, as well as reporting, to MACRA's Merit-Based Incentive Payment System (MIPS) has made the task even more complex, explained Brad J. Abrams, DO, FAAD, a dermatologist and Mohs surgeon.
By Jacqueline Belliveau, RevCycle Intelligence
Could a clinical trial be right for you?
Clinical trials play a critical role in breast cancer research. But what are they, and could one be right for you? Robin Roberts investigates.
WebMD
AMA taps tech companies, providers to tackle fragmented health data.
The American Medical Association has launched a new initiative to reorganize fragmented health data, and it has already recruited some notable partners.
By Evan Sweeney, senior editor, FierceHealthcare
INTERACTIVE
From WebMD, our rapid-fire must-read list.
______________________________
If you've got feedback or your own recommended reading and blog-following suggestions, please leave us a comment or email jjackson@primaris.org.