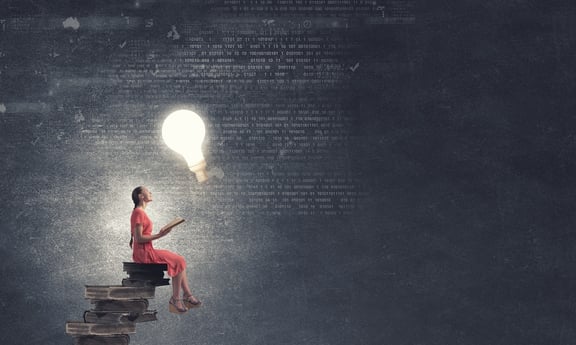 In case you missed these, Quality Today scoured the healthcare news landscape and blogosphere to present you with an end-of-the-week news and information reading list.
Inside a massacre: what we learn from tragedy.
At what point does the professional in scrubs become just a person overwhelmed by human tragedy -- and does that tipping point forever change that professional? Imagine going from the euphoria of a job well done, to the crushing reality of lives lost.
In this exclusive MedPage Today video, three witnesses to massacres share their stories and their pain.
By Roger Sergel, senior executive editor, and Greg Laub, video director, MedPage Today.
MIPS takes a beating at MedPAC.
Health policy experts sometimes battle for consensus over payment issues, but when it comes to the new way of paying most doctors under Medicare, one group reached near-unanimous agreement: Scrap it.
By Shannon Firth, Washington correspondent, MedPage Today.
HHS withdraws 3 proposed rules: 6 things to know.
HHS withdrew three proposed rules Tuesday, including one that would have tested a new Medicare Part B drug payment model.
Here are six things to know about the proposed rules.
By Ayla Ellison, managing editor, Becker's Hospital Review.
Survey: pay gap between male, female nurses persists.
The gender pay gap between male and female nurses persists, though the number of male nurses remains relatively small, a new survey found.
By Paige Minemyer, FierceHealthcare.
Survey: ACOs taking on greater financial risk.
New data suggest ACOs have become more comfortable taking on increased financial risk. Reducing costs and managing population health remain key challenges, however, prompting an investment in add-on technologies like population analytics.
By Matt Kuhrt, FierceHealthcare.
How value-based reimbursement affects physician productivity.
As payers push for more value-based reimbursement adoption, many healthcare organizations are wondering how to restructure physician productivity strategies to meet the unique requirements of performance-based payments.
By Jacqueline Belliveau, RevCycle Intelligence.
Saline supply hamstrung by Puerto Rico disaster.
The natural disaster in Puerto Rico knocked out the manufacturing capacity for small-volume presentations of sodium chloride and dextrose at one of two major suppliers, and that could send a ripple effect throughout the U.S. healthcare industry.
By Alex Kacik, Modern Healthcare.
Patient engagement a surprise benefit of tablet-based registration.
Patients arriving for appointments at Academic Allergy and Asthma Center of South Florida typically received a clipboard full of paperwork to fill out, a repetitive and duplicative practice common at most physician practices.
By Joseph Goedert, HealthData Management.
Goggle's parent company spins off healthcare startup.
The latest Silicon Valley bid to disrupt a traditional industry appears to be aimed at healthcare. Cityblock, a startup quietly launched by Google's parent company Alphabet, will focus on providing team-based care for low-income communities.
By Matt Kuhrt, FierceHealthcare.
Do physicians make too much money?
American physicians deserve to be paid well for their work. As a physician myself, I know what it takes to become a doctor in the U.S. Four years of late nights in the college library in hopes of achieving a GPA commensurate with medical school admission. Then four years of medical school, which makes the college workload feel light in retrospect. Then, in my case, three years of residency training, where an 80-hour work-week begins, making everything before feel like a vacation.
By Peter Ubel MD, staff writer, MedPage Today.
Hospital giants brace for rough Q3 earnings.
Investor-owned providers expect to see a dent in their third-quarter earnings as they cope with the aftermath of two hurricanes and soft admissions.
By David Barkholz, Modern Healthcare.
Hospital rankings fail to include crucial metrics in scoring.
A new Health Affairs blog post is questioning the value and validity of the oft-celebrated U.S. News and World Report Best Hospital rankings, saying the scoring is flawed and fails to take into account several metrics that should be crucial to any hospital's true value measure, not to mention consumers.
By Beth Jones Sanborn, managing editor, Healthcare Finance.
EHRs: Less than one-third of hospitals are fully interoperable.
Less than 30 percent of health system EHRs are fully interoperable, and less than 20 percent actually use data transferred from another provider, according to a new study.
By Evan Sweeney, FierceHealthcare.
INTERACTIVE
From WebMD, our rapid-fire must-read list.
______________________________
If you've got feedback or your own recommended reading and blog-following suggestions, please leave us a comment or email jjackson@primaris.org.