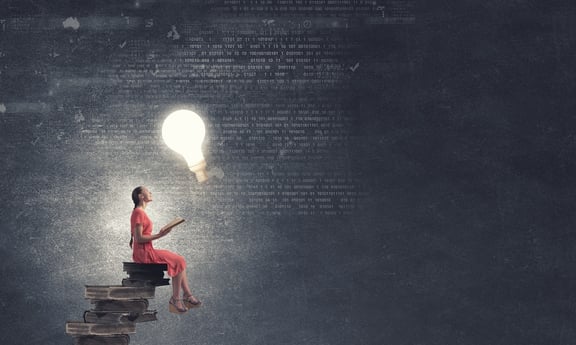 In case you missed these, Quality Today scoured the healthcare news landscape and blogosphere to present you with an end-of-the-week news and information reading list.
AMA president Barbe on how to satisfy MIPS requirements now.
With the first participation year of the Medicare Access and CHIP Reauthorization Act's Quality Payment Program well underway, many physician practices need to identify short- and long-term compliance strategies. However, physicians may feel they have limited time and financial resources to throw toward compliance with yet another set of regulations.
By Emily Rappleye - Becker's Hospital Review
MIPS quality reporting flexibilities trouble providers, EHR vendors.
It's good to have options when it comes to the clothes we wear, cars we drive, and things we do. But having too many options when it comes to quality reporting under MACRA's Merit-Based Incentive Payment System (MIPS) may prove to be too much for providers and their EHR vendors, stated Ida Mantashi, CMHP, the chair of the Quality Measurement Workgroup at the HIMSS Electronic Health Record Association.
By Jacqueline Belliveau - RevCycle Intelligence
CMS delays October star ratings release, again.
The Centers for Medicare and Medicaid Services has once again delayed the release of updated overall hospital quality star ratings on Hospital Compare, announcing Wednesday that there will be no October update.
By Beth Jones Sanborn, managing editor - Healthcare Finance
'Outdated' medical education needs emphasis on analytics.
Love them or hate them, computers are becoming more ingrained in 21st century medical care. And in an increasingly data-driven industry, medical education hasn't kept pace.
By Evan Sweeney - FierceHealthcare
10 stubborn cybersecurity myths, busted.
The state of healthcare cybersecurity is bad enough without a host of inaccurate information floating around the industry. Hackers honed in on healthcare's technology weaknesses in 2016, pummeling the industry with massive spear phishing campaigns and ransomware attacks. And 2017 has been even worse.
By Jessica Davis, associate editor - HealthcareIT News
10 of 2016's bizarre, yet common ICD-10 codes.
Amino, a San Francisco-based healthcare data company, set out to see how many of the most unlikely ICD-10 codes were actually used in 2016.
By Emily Rappleye - Becker's Health IT & CIO Review
New tests cold offer early Alzheimer's warning.
The hunt is on for new and earlier ways to detect Alzheimer's.
By Jennifer Clopton - WebMD
Making progress: Integrating social determinants into the EHR.
Health care stakeholders have long recognized that factors outside the health care system – the social determinants of health (SDoH) – influence an individual's health and well-being. Many hospitals, health systems, and health plans are navigating the challenges of effectively linking data related to the SDoH and clinical services to improve health outcomes in the long term.
By Doug Beaudoin - Delloitte's Life Sciences & Health Care Blog
1 in 5 Americans have experienced a medical error, new survey finds.
One in five adults have personally experienced a medical error, and that mistake often has a lasting impact on the patient's physical and emotional health, relationships and financial well-being, according to a new national survey.
By Ilene MacDonald - FierceHealthcare
Half of final-year residents received 100+ job solicitations during training.
Approximately 50 percent of medical residents received more than 100 job solicitations during their final year of training, according survey findings published by Merritt Hawkins.
The report, titled "2017 Survey of Final-Year Medical Residents," presents online survey responses from 935 final-year medical residents.
Here are six key findings.
By Alia Paavola - Becker's Hospital Review.
Experts across the globe say psychiatrists should 'embrace' digital health.
A commission of mental health experts from around the world says psychiatric care in the digital age will rely on the ability to integrate new technology into the rapidly evolving specialty.
By Evan Sweeney - FierceHealthcare.
INTERACTIVE
From WebMD, our rapid-fire must-read list:
______________________________________
If you've got feedback or your own recommended reading and blog-following suggestions, please leave us a comment or email jjackson@primaris.org.