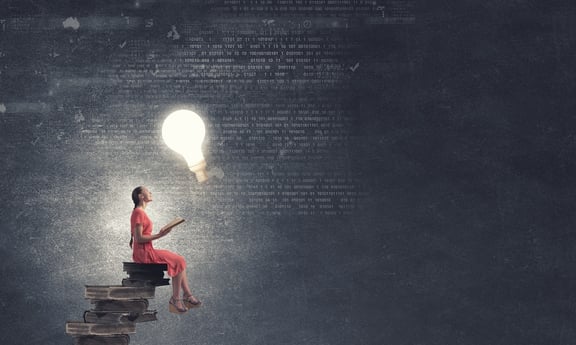 In case you missed these, Quality Today scoured the healthcare news landscape and blogosphere to present you with an end-of-the-week news and information reading list.
AMA president weights pros, cons of MACRA, MIPS.
With the Merit-Based Incentive System and the Medicare Access and CHIPReauthorization Act, the federal government is beginning to harmonize programs to simplify reporting, decrease the number of measures and potential penalties – and adding an upside opportunity for the solid performers.
AMA President and Missouri family physician David Barbe, MD, acknowledged that the road to getting doctors and healthcare organizations large and small on-board might make for a bumpy ride.
By Bernie Monegain, editor, Healthcare IT News.
Pop health: providers still struggling to build connections.
The slow move away from a fee-for-service payment model toward value-based reimbursement in recent years has for many healthcare providers been a key incentive behind their focus on exploring different ways to improve the health of the communities they serve.
From Modern Healthcare.
What do physicians really want to say to patients?
Physicians are almost always forthright with their patients. Yet, almost all doctors have that "one thing" they'd love to tell their patient but bite their tongue.
By Greg Von Portz at MedPage Today.
Docs say up to 30 percent of care unnecessary.
At least 15 percent to 30 percent of medical care is unnecessary, contributing to low-value resource use and wasteful healthcare spending, stated the majority of physicians surveyed in a recent PLOS ONE study.
By Jacqueline Belliveau at RevCycle Intelligence.
EHRs: Why copy and paste carries significant risk.
Electronic medical records require a lot of interaction on the part of physicians and other providers to get all necessary information entered. There are drop down menus, boxes to check and other information to fill in.
From HealthData Management by Matthew Fisher, chair of the Health Law Group at Mirick O'Connell, a law firm based in Worcester, Mass.
By the numbers: Global causes of death.
Life expectancy has grown in all but one country over roughly the past five decades, according to the latest in The Lancet's Global Burden of Disease report series.
By Matt Wynn, staff writer at MedPage Today.
Specialists lack Medicare alternative payment model, MACRA options.
Opportunities for specialists to join a Medicare alternative payment model are severely limited, especially for emergency medicine providers and audiologists, a recent Leavitt Partners report showed.
Jacqueline Belliveau in RevCycle Intelligence.
CMS looks for new ideas to promote healthcare competition.
In a Wall Street Journal op-ed published Tuesday evening, CMS Administrator Seema Verma said her agency will issue a "request for information" on new ideas that would redirect the innovation center responsible for creating new provider payment models.
From Modern Healthcare.
WHO: World is running out of antibiotics to stop superbugs.
A new report from the World Health Organization shows a serious lack of new antibiotics under development to combat the growing threat of drug-resistant superbugs.
By Ilene MacDonald, executive editor, FierceHealthcare.
Doctor shortage fuels aggressive recruiting, survey shows.
A new survey by Merritt Hawkins brings good news for those pursuing a career as a physician. The 2017 Survey of Final-Year Medical Residents shows half of new doctors got 100 or more job offers during their final year of residency training. The report highlights the demand for physicians amidst forecasted shortages.
By Beth Jones Sanborn, managing editor, Healthcare Finance.
Dear Doc: Skirting around language is a disservice to patients.
Sexuality can be hard to talk about. I think this is true for adults far more than for children. Children are naturally curious and nonjudgmental. They just want to know: What is that, what's it for, why are yours different from mine, and why does he have one of those and I don't? It's we adults who squirm and dodge, deflect and bolt.
By Catherine Cheng, MD at KevinMD.com.
Will Amazon really get into drug sales?
Rumors that Amazon is looking to parachute into the drug field are getting louder. Amazon is already in talks with pharmacy benefits managers, an analyst reports, and that poses a larger threat to the pharma industry than some might realize.
By Eric Sagonowsky, associate editor at FiercePharma.
Florida shutters nursing home where overheated residents died.
Florida suspended the license of the Hollywood Hills nursing home that lost air conditioning after Hurricane Irma, which resulted in the deaths of nine residents, after finding staff retrospectively edited residents' medical records to inaccurately reflect safe vitals and conditions.
By Molly Gamble at Becker's Hospital Review.
INTERACTIVE
From WebMD, our rapid-fire must-read list:
______________________________________
If you've got feedback or your own recommended reading and blog-following suggestions, please leave us a comment or email jjackson@primaris.org.