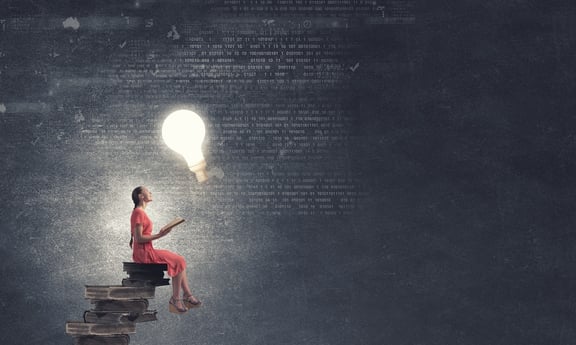 In case you missed these, Quality Today scoured the healthcare news landscape and blogosphere to present you with an end-of-the-week news and information reading list.
Texas hospitals have been preparing for Harvey for years.
As Hurricane Harvey made landfall, Texas hospitals tried to stay safe and operational using such tools as submarine doors and elevated power supplies, both improvements set in motion after Tropical Storm Allison struck in 2001.
By Rachel Z. Arndt, Modern Healthcare.
6 health systems' philanthropic responses to Hurricane Harvey.
In the wake of Hurricane Harvey's destruction numerous healthcare organizations quickly responded with donations, volunteers and equipment to support disaster relief efforts across Texas.
By Alia Paavola, Becker's Hospital CFO Report.
Flood-stranded cardiologist sees parallel situation in medicine.
BARCELONA - While Houston cardiologist Christie Ballantyne, MD, was gearing up for his group's study headlining the world's largest cardiology meeting here, his colleagues were sleeping at the hospital and his family texting about evacuation from Tropical Storm Harvey.
With video, by Crystal Phend, senior associate editor, MedPage Today.
Houston experience shows value of planning for disasters.
Hospital IT executives would be wise to prepare for the kind of flooding that has devastated Houston this week, particularly carefully considering the location of their servers, according to Andrew Gettinger, MD, chief medical information officer in the Office of the National Coordinator for Health IT.
By Greg Slabodkin, HealthData Management.
Docs, hospitals still prepping for MACRA changes.
Cindy Fisher has been busy the past few months. She has been in and out of industry conferences and webinars and spends hours reading posts online as she works to get a medical practice ready to operate under the new reimbursement approach under Medicare. The change represents the first comprehensive update to the federal health program in decades.
By Virgil Dickson, Modern Healthcare.
AHA urges CMS to delay cuts to DSH payments.
The American Hospital Association is urging the Centers for Medicare and Medicaid Services to delay implementing payment cuts that help providers serve vulnerable populations, such as the poor, disabled and elderly.
CMS plans to begin cutting disproportionate share hospital payments in fiscal 2018.
By Susan Morse, Healthcare FInance News.
Anthem changes coverage policy for MRIs, CT scans at hospitals.
Indianapolis-based Anthem stopped covering MRIs and CT scans at hospitals without prior approval, according to the Indianapolis Business Journal.
Anthem wants its members to avoid hospital imaging services and instead opt for a cheaper alternative at a freestanding facility.
By Alia Paavola, Becker's Hospital Review.
MSSP ACOs cut $1 billion in costs over three years.
Accountable care organizations participating in the CMS' Medicare shared-savings program reduced spending by about $1 billion in three years, HHS' Office of Inspector General reported Tuesday.
By Shelby Livingston, Modern Healthcare.
A new strain of ransomware targets healthcare.
Cybersecurity analysts have uncovered a previously undocumented strain of ransomware aimed at the healthcare industry and spread through targeted phishing emails that contain a malicious attachment.
By Evan Sweeney, FierceHealthcare.
What keeps late-career physicians engaged?
Physicians may not be as eager to retire as the industry has been led to believe, according to a recent survey of more than 400 physicians age 50 and older.
By Debra Beaulieu, MedPage Today.
INTERACTIVE
From WebMD, our rapid-fire must-read list:
______________________________________
If you've got feedback or your own recommended reading and blog-following suggestions, please leave us a comment or email jjackson@primaris.org.