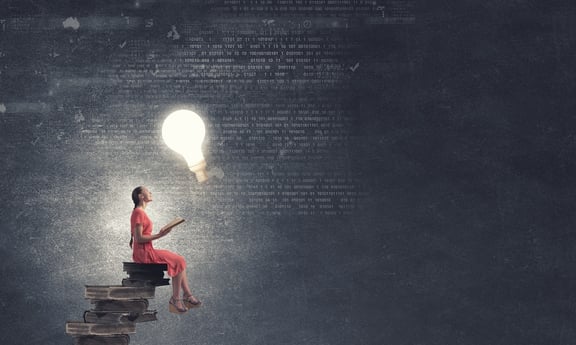 In case you missed these, Quality Today scoured the healthcare news landscape and blogosphere to present you with an end-of-the-week news and information reading list.
Did you damage your eyes viewing the eclipse?
Millions across America watched the total or partial solar eclipse on Monday, but not everyone heeded eye-safety advice.

From HealthDay Reporter via WebMD.
Health IT groups laud MACRA's EHR flexibility, but want clarity.
In comments submitted to the Centers for Medicare and Medicaid Services, health IT industry groups praised the agency for adding in more flexibility for EHR certification requirements into the 2018 Quality Payment Program (QPP). But those same groups also envision several different paths regarding certification in 2019 and beyond.
By Evan Sweeney, FierceHealthcare.
Providers weigh CMS special status guidelines.
The five categories of special statuses ultimately determine the requirements you will have to comply with when you participate in MIPS, expert says.
From Healthcare Finance.
Moving from 'sick care' to health care.'
We know that an ounce of prevention is worth a pound of cure. So why do we still expend so much effort treating people after they get sick, and so little addressing the conditions that make them sick in the first place? How do we move from a sick care system to a health care system?
From Deloitte Center for Health Solutions.
Does MACRA leave small physician practices behind?
The CMS' attempts to reduce regulatory burden on small practices by exempting them from new Medicare requirements may actually leave them behind in the transition from fee-for-service to value-based care, providers say.
By Virgil Dickson at Modern Healthcare.
Viewpoint: Don't give up on payment reform yet.
The results are in and many value-based care attempts appear to fall short of their goals, but this does not mean the healthcare industry should be discouraged just yet, according to a recent blog from Health Affairs.
From Becker's Hospital Review.
Are 'best practices' helpful? It's complicated.
Practicing physicians are seeing an ever-increasing list of protocols and pathways coming their way. These arrive in several forms -- order sets for medications, guidelines on how to proceed for various conditions, when to do this, when to do that, and when not to do either one. They generally are the product of various committees trying to synthesize what these days we call "best practices."
Via KevinMD at MedPage Today.
Proposed QPP rule gets mixed comments.
While healthcare stakeholder groups are generally encouraged by the Centers for Medicare and Medicaid Services' proposed rule to simplify reporting requirements under the new Quality Payment Program, some continue to be concerned about burdensome health IT regulations.
From Health Data Management.
A LIGHTER SIDE
From WebMD, our rapid-fire must-read list:
______________________________________
If you've got feedback or your own recommended reading and blog-following suggestions, please leave us a comment or email jjackson@primaris.org.