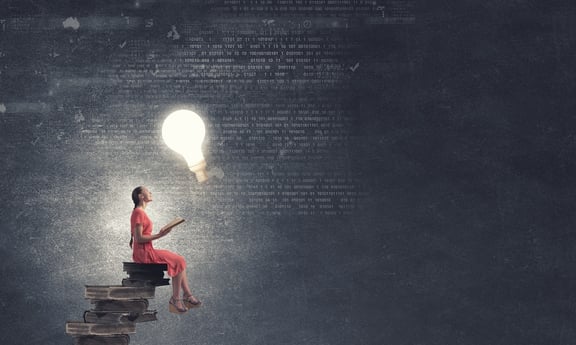 In case you missed these, Quality Today scoured the healthcare news landscape and blogosphere to present you with an end-of-the-week news and information reading list.
CMS cancels cardiac bundles, scales back CJR model: 8 things to know.
CMS issued a proposed rule Tuesday that would cancel or scale back major bundled payment initiatives.
Here are eight things to know about the proposed rule. From Becker's Hospital CFO Report.
Here's something that many healthcare entrepreneurs ignore.
Despite innovation in medical science, healthcare is usually behind other industries. By three to five years or more.
The industry gets by with old technology and processes. People resist change. Regulations slow progress. Companies market and sell using traditional approaches.
Combatting the burnout epidemic.
Being a physician can be stressful. The days are long. The work flow may feel disorganized. The administrative tasks and demands for documentation seem greater every day. No wonder even the most dedicated professionals can burn out.
And that's a problem.
From RCM Answers. By Gopal Khanna, M.B.A., Director of AHRQ and Arlene S. Bierman, M.D., M.S., Director of AHRQ's Center for Evidence and Practice Improvement.
How does the EHR drive burnout? Let's count the ways.
By understanding this, we can develop countermeasures to lower the impact and reduce the risk of physician burnout.
By health consultant Paul Dechant, MD, MBA, via KevinMD.com.
List: 7 major EHR provisions in the PPS final rule.
CMS offers providers more flexibility in federal requirements for records systems. From Health Data Management.
Hospitals, experts question readmissions program's purpose.
The benefits coming from the CMS' Hospital Readmissions Reduction Program have slowed enough that some industry experts and hospital leaders say it may be time to retire the program. By Maria Castellucci at Modern Healthcare.
Report: Few hospitals meet consumer expectations.
Despite an industrywide push to improve the patient experience, a new study found that hospitals and healthcare systems often fail to meet rapidly changing consumer demands.
The report by Kaufman, Hall & Associates shows that only 8% of the 125 healthcare organizations surveyed apply successful practices to meet these new expectations. From FierceHealthcare.
This week's 5 must-reads for hospital CFOs.
Here are five articles recently published by Becker's Hospital Review that offer insight on bundled payment models, rural hospital closures and more.
By Ayla Ellison at Becker's Hospital CFO Report.
A LIGHTER SIDE
From the NY Times "Smarter Living" blog: You can rewire your brain to learn more.
And from WebMD, our rapid-fire must-read list:
______________________________________
If you've got feedback or your own recommended reading and blog-following suggestions, please leave us a comment or email jjackson@primaris.org.