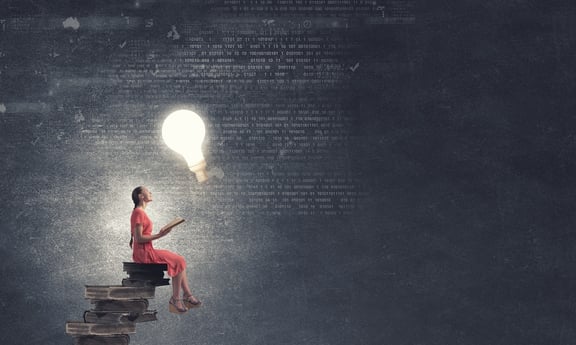 In case you missed these, Quality Today scoured the healthcare news landscape and blogosphere to present you with an end-of-the-week news and information reading list.
MSSP ACOs missed $886 million in potential revenue.
Accountable care organizations (ACOs) in Track 1 of the Medicare Shared Savings Program (MSSP) could have received an additional $886 million in net payments in 2015 if the organizations took on downside financial risk and earned the 5 percent bonus under MACRA's Advanced Alternative Payment Model track, a recent Avalere analysis uncovered.
Report by Jacqueline Belliveau, RevCycle Intelligence.
Amazon's Alexa could change the way care is delivered.
Alexa can order your groceries, hail you a ride and tell you how many teaspoons are in a tablespoon (it's three).
Now, the Amazon virtual assistant can also give you medical advice and look up and recite clinical information. From Modern Healthcare.
NYC hospitals respond to rise in mental health admissions.
As admissions rise for mentally ill patients in New York City, officials wonder if hospitals have become the default provider of mental health services.
Report by Matt Kuhrt at FierceHealthcare.
Costs and outcomes of mental health, substance use disorders.
Mental illness treatment accounted for $89 billion, or 5%, of total medical services spending in 2013, behind checkups/prevention and circulatory disorders. Mental health and substance use disorders together were the leading cause of disease burden in 2015, surpassing cancer and cardiovascular disease, among others.
Behavioral health infographic from the JAMA Network.
How big data analytics underpins every healthcare trend.
While the concept of leveraging big data analytics has quickly moved from cutting-edge novelty to fundamental competency for healthcare organizations, many providers still struggle to turn information overload into actionable insight.
Report by Jennifer Bresnick at HealthIT Analytics.
CMS' final IPPS rule for 2018: 10 things to know.
CMS has issued its Inpatient Prospective Payment System final rule for fiscal year 2018, which increases payments to acute care hospitals next year.
From Ayla Ellison with Becker's Hospital CFO Report.
The 5 best (and worst) states for EHR adoption.
Massachusetts, along with several midwestern states, is leading the charge when it comes to EHR adoption among physicians and hospitals.
New Jersey, on the other hand, ranks dead last when it comes to using electronic health records. Report by Evan Sweeney at FierceHealthcare.
A LIGHTER SIDE
15 ways to be happier: Put some pep in your step.
Scientists say walking tall with swinging arms helps you feel more positive. Even if you're not feeling happy, a spirited stroll can help you fake it till you make it. From WebMD.
You remember the Seinfeld episode about this, right?
______________________________________
If you've got feedback or your own recommended reading and blog-following suggestions, please leave us a comment or email jjackson@primaris.org.