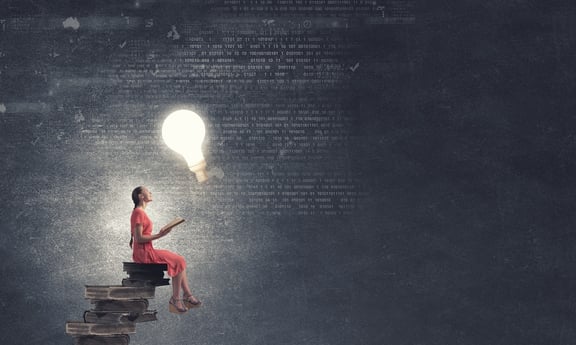 In case you missed these, Quality Time scoured the healthcare news landscape and blogosphere to present you with an end-of-the-week news and information reading list.
CMS looks to launch behavioral health pay model.
The CMS is interested in launching a new pay model that will target behavioral health services and is seeking public comment on what the new effort should look like.
From Modern Healthcare Washington bureau chief Virgil Dickson.
Healthcare execs cite challenges of shift to value-based care.
Several factors are hindering the move from volume to value, particularly for smaller hospitals and health systems, according to an EY survey of more than 700 healthcare professionals, including CMOs, CFOs and clinical quality executives.
From Emily Rappleye, managing editor at Becker's Hospital CFO Report.
Doctors experience PTSD every day.
All docs have witnessed the unspeakable, yet even today there's hardly any mechanism for processing our emotions except the professional subtext which says, "Shake it off." Get back to work, put it behind you, get a grip, toughen up.
By Jeff Kane, MD, on KevinMD.com via MedPage Today.
Understanding the Top 10 terms of value-based purchasing.
From pay-for-performance to bundled payments and ACOs, providers should understand the key terms in value-based purchasing before making the transition.
From RevCycle Intelligence.
Top 10 challenges of population health management.
Population health management has become a must-have competency for healthcare providers of all types, sizes, and specialties. As risk-based contracting and pay-for-performance arrangements start to provide enhanced financial incentives for delivering preventive services and tracking patients across the care continuum, healthcare organizations are investing heavily in the strategies and technologies required to ensure proactive management of individuals.
From HealthIT Analytics.
Coffee vindication: Drink more, live longer?
Two large new observational studies appearing Monday in Annals of Internal Medicine strengthened the association between higher coffee consumption and longer life. In the wake of earlier studies pointing to the potential benefits of coffee, the two new papers extend those benefits to new populations, including 10 European countries and non-white people in the U.S.
CardioBrief by Larry Husten via MedPage Today.
TWO TIMES THE FUN
Where does the time go? You can find out – if you dare.
One day, my wife asked me how much time I spent sitting at my desk "half working." What is half-working? What does that mean? I sat there, superoffended. I was doing serious work. Sketching, recording, writing, planning. None of that could be called half-working.
From N.Y. Times Sketch Guy Carl Richards.
29 of the best office pranks.
From our friends at HubSpot. Don't blame us -- or send us the toenail.
______________________________________
If you've got feedback or your own recommended reading and blog-following suggestions, please leave us a comment or email jjackson@primaris.org.