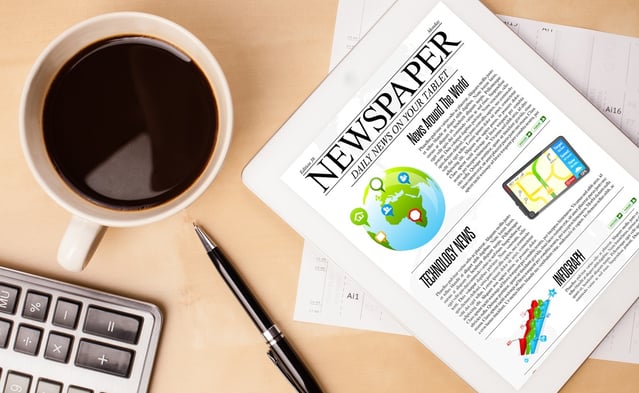 In case you missed these, Quality Today scoured the healthcare news landscape and blogosphere to present you with a weekly roundup of news and information.
AMA raises anticompetitive concern over CVS-Aetna, Cigna-Express Scripts mergers.
Planned mergers between major health companies could lead to a serious anticompetitive landscape, a new analysis finds. Full story.
Mike Stankiewicz, editor, FierceHealthcare
Major players convene with aim to make healthcare safer for patients.
Some of the top healthcare groups—including government agencies like the Centers for Disease Control and Prevention and the Centers for Medicare & Medicaid Services—gathered Tuesday for the first time to examine new ways to make healthcare safer for patients. Read more.
Paige Minemyer, associate editor, FierceHealthcare
Substantial ACO reforms could be forthcoming.
Earlier this week, CMS (the Centers for Medicare & Medicaid Services) Administrator Seema Verma remarked that "upside-only" ACOs (accountable care organizations) that do not take on downside risk have not generated enough results to date. Now, Healthcare Informatics has learned that a CMS rule is forthcoming that could shorten the duration ACOs can stay in one-sided risk models. Read more.
Rajiv Leventhal, healthcare informatics
---
Quality Talk podcast: Will Megamergers Improve the Cost of Care?
---
5 states where physicians saw biggest jumps in pay.
Compensation for primary care physicians jumped by more than 10 percent during the past five years — nearly double the pay increase for specialty physicians during the same period, a report from the Medical Group Management Association found. Read more.
Megan Knowles, Becker's Hospital Review
High drug prices account for one-quarter of patient insurance costs.
The majority of a patient insurance costs go toward paying for prescription drugs, with high drug prices accounting for 23.2 cents of each dollar spent on an insurance premium, according to a recent analysis from America's Health Insurance Plans (AHIP) and research firm Milliman. Full story.
Sara Heath, Patient Engagement HIT
It's time for hospitals to disclose physician satisfaction, burnout, and suicide rates.
We are in the midst of an epidemic of physician burnout, depression and suicide. Although the causes are debatable, there can be little doubt that increasing demands for financial performance and patient satisfaction, decreasing autonomy, and physicians' individual liability for systemic risk management decisions in a majority of practice settings are significant contributors to these adverse outcomes. Read more.
Joshua Sonkiss, MD, for MedPage Today's KevinMD.com
---
Quality Talk podcast: Dr. Pamela Wible - Physician Suicide
---
Do the math: Improving health literacy.
William Osler once said, "The good physician treats the disease. The great physician treats the patient who has the disease." Video and story.
NEJM Catalyst
No, eating eggs will NOT protect your from cardiovascular death.
All those egg-bashing scientists are going to have egg on their face when this study, which is no yolk, cracks the case on the dietary benefits of those calcium-carbonate covered comestibles. Video and blog.
Perry Wilson. MD MSCE, The Methods Man
Why it's important to give nurses the data they need.
Florence Nightingale, widely recognized as the founder of the nursing profession, could also be considered the first informatics nurse. The definition of nursing informatics is drawn from the IMIA Special Interest Group on Nursing Informatics, which uses this description: "The science and practice [that] integrates nursing, its information and knowledge, with information and communication technologies to promote the health of people, families, and communities worldwide." Read more.
Danielle Miller, HIT Think
EpiPens, blood-pressure meds rank among highest drug price increase.
Medicare is spending more money on drugs than ever before, and it's not because patients are taking more medications. Full story.
Mike Stankiewicz, editor, FierceHealthcare
Once a vision for the future, virtual health is a reality of the present.
Virtual health stretches beyond the use of digital tools, or mobile devices that connect patients to physicians. It combines digital and telecommunication technologies to create a continuous connection between patients, physicians, and other caregivers. By combining technologies, health care stakeholders are able to more effectively coordinate patient care. Full report.
Steve Burrill, vice chairman, US Health Care Providers Leader, Deloitte LLP
---
The Year of the Patient: Seeing Patients as Consumers, Too.
---
Worsening drug shortages leave providers scrambling for alternatives.
Dr. James Augustine receives a daily report that shows which drugs are in short supply. Last week, 115 emergency medications were unavailable. Read more.
Alex Kacik, Modern Healthcare
Anchors aweigh on tackling the social determinants of health.
Social scientists know a lot about the root causes of so much of the ill-health in our society, yet healthcare systems have rarely acted on that knowledge. That's finally starting to change. Read the editorial.
Merrill Goozner, editor emeritus, Modern Healthcare
How school-based behavioral health addresses care gaps, SDOH.
At Delaware's Eisenberg Elementary School that once housed desks, chalkboards, bookcases, and easels, is now a classroom with a fully-functioning pediatric clinic, complete with doctor's checkups and even mental and behavioral health evaluations. Through a community health partnership with Nemours Children's Health System, Eisenberg students can now receive care in the classroom, helping to close gaps in care caused by adverse social determinants of health. Full story.
Sara Heath, Patient Engagement HIT
INTERACTIVE
From WebMD, our rapid-fire, must-read picks.
______
If you've got feedback or your own recommended reading and blog-following suggestions, please leave us a comment or email jjackson@primaris.org.