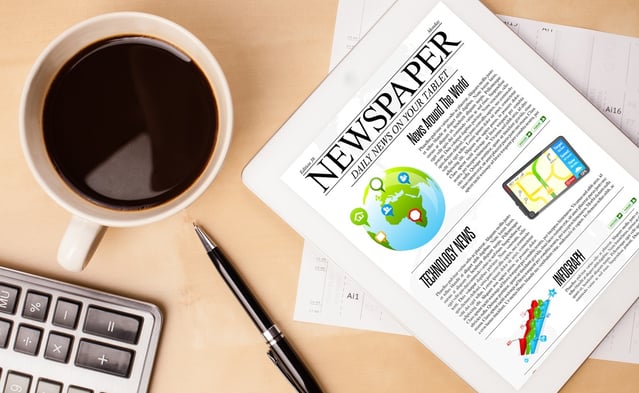 In case you missed these, Quality Today scoured the healthcare news landscape and blogosphere to present you with an end-of-the-week news and information reading list.
Four health systems band together to create generic drug company.
Four health systems have joined forces to create a not-for-profit generic drug company with the goal of creating cheaper, more accessible pharmaceuticals for patients than are currently available on the market. Full story.
Erica Teichert, news editor, Modern Healthcare
MedPAC votes to nix MIPS.
The Medicare Payment Advisory Commission on Thursday voted to recommend getting rid of the Merit-based Incentive Payment System under MACRA. Full story.
Susan Morse, senior editor, Healthcare Finance
What patients really want to hear (and see).
Communication is the cornerstone of good healthcare. Despite all the external challenges we face with the system in which we work, those few minutes we spend with patients and their families are precious -- and are what we will be remembered for. We, therefore, owe it to our patients to be at our very best and to make them the absolute center of our world for that time. Few things could be more important for a physician than being a good communicator. Read more.
Suneel Dhand, MD, for KevinMD.com
8 things doctors secretly want to tell their patients.
As the repeal of Obamacare is debated in the halls of Congress and on cable TV, one common theme is: "What will happen to patients?" Questions loom about what might change with coverage, about cost, about whether you'll still be able to keep your doctor, and if medications will still be covered. Read more.
Brian C. Joondeph, MD, for KevinMD.com
Mr. Azar goes to Washington.
It's a propitious time, at least for conservatives, for Alex Azar to take the top job at HHS. All elements have aligned for him to mold the Affordable Care Act, Medicaid and Medicare according to a vision they can support. Full story.
Susannah Luthi, Modern Healthcare
4 physician compensation factors to watch.
Physician compensation was already complex before the healthcare industry began its protracted shift from volume to value. Read more.
Debra Schute, HealthLeaders Media
Providers pleased at most of what's in new voluntary bundled payment model.
Reaction to the Centers for Medicare and Medicaid Services' new voluntary bundled payment models is in a word, positive. Read more.
Susan Morse, senior editor, Healthcare Finance
Amazon is hiring a HIPAA expert.
Amazon is fielding applications for a HIPAA Compliance Lead, according to a job listing on its website and reported by CNBC. Full story.
Julie Spitzer, Becker's Hospital Review
CVS-Aetna merger: millions of lives hang in the balance.
Recently, pharmacy giant CVS agreed to purchase Aetna for an astounding $69 billion dollar sum. The company allegedly plans to reduce health spending by developing an integrated system touted as "a new front door for health care in America." This merger is actually an acquisition, entailing transfer of ownership. Read more.
Niran S. Al-Agba, MD, for KevinMD.ocom
Aetna shareholder sues over CVS deal.
Aetna's blockbuster deal with CVS is facing a new threat: a lawsuit alleging the transaction shortchanges Aetna shareholders. Full story.
Leslie Small, senior editor, FierceHealthcare
After hospitals downsize, what then?
I recently rounded on patients at Providence Hospital in Washington, D.C., as the attending physician on the family medicine residency program's inpatient service. Providence recently closed its maternity ward as the first step in a planned redevelopment of the hospital grounds into a "health village." In the short term, the hospital's decision to stop delivering babies may worsen maternal health disparities, as the entire eastern side of Washington is now a "maternity care desert" with no labor and delivery services. Read more.
Kenneth Lin, MD, MedPage Today
Study shows wearables lack clinical impact, but researchers still hopeful.
New research shows that wearables and remote patient monitoring technology have a limited impact on clinical outcomes. But digital health researchers aren't ready to abandon the promise of mobile technology. Full story.
Evan Sweeney, senior editor, FierceHealthcare
INTERACTIVE
From WebMD, our rapid-fire, must-read picks.
_______________________
If you've got feedback or your own recommended reading and blog-following suggestions, please leave us a comment or email jjackson@primaris.org.