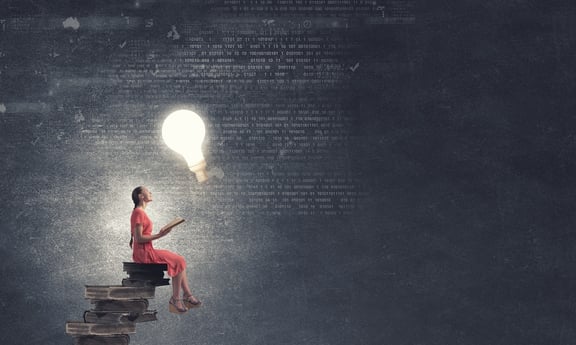 In case you missed these, Quality Today scoured the healthcare news landscape and blogosphere to present you with an end-of-the-week news and information reading list.
CVS Health to acquire Aetna for $69 billion.
CVS Health inked a definitive merger agreement to acquire all outstanding shares of Aetna for roughly $69 billion in cash and stock. Here are five things to know.
- Morgan Haefner, Becker's Hospital Review
Humana now eyeing deal with Walmart.
The $69 billion merger between CVS Health and Aetna, announced by CVS on Sunday, has spurred industry analysts to talk about a possible deal between Walmart and Humana, as the retailer feels the increased competition from an integrated pharmacy business and is currently in an arms race against online giant Amazon. Read more.
- Susan Morse, senior editor, Healthcare Finance
Here's what the CVS-Aetna merger says about the future.
The companies want to turn CVS stores into one-stop "health hubs," but their success will hinge on getting more older and sicker patients using them. Read more.
- Steven Melendez for Fast Company
Fitch issues negative outlook for nonprofit hospitals: 4 things to know.
Fitch Ratings' outlook on the nonprofit healthcare sector is negative for 2018, as the sector faces regulatory, political and competitive challenges. Read more.
- Ayla Ellison, managing editor, Becker's Hospital Review
Hospitals rush to get bonds issued before tax reform kicks in.
Not-for-profit hospitals are borrowing at near-record numbers before the end of the year ahead of a sweeping tax overhaul that threatens to end or curtail their ability to issue tax-exempt bonds. Read more.
- Tara Bannow, Modern Healthcare
CHI, Dignity Health to merge into $28.4B system: 7 takeaways.
Englewood, Colo.-based Catholic Health Initiatives and San Francisco-based Dignity Health signed a definitive agreement Dec. 7 to combine into a single Catholic health system comprising 139 hospitals across 28 states.
Here are seven things to know about the deal.
By Alyssa Rege, Becker's Hospital Review
MedPAC finalizes proposed MIPS replacement.
The Medicare Payment Advisory Commission has finalized a recommendation that urges the repeal and replacement of a Medicare payment system that aims to improve the quality of patient care. Read more.
- Virgil Dickson, Washington bureau chief, Modern Healthcare
High-value culture, pop health programs key to ACO success.
Creating a high-value culture, engaging in proactive population health management, and implementing an infrastructure that promotes continuous performance improvement were key characteristics of 11 successful accountable care organizations (ACOs) studied by the Health Care Transformation Task Force. Read more.
- Jacqueline Belliveau, RevCycle Intelligence
5 tips for RNs to beat holiday burnout.
Between work, fewer daylight hours, and the fast-approaching holiday season, it's easy to experience burnout this time of year. If you're feeling resentful, unfulfilled, exhausted, or bored with your job, these are your body's warning signs that it's time to make some changes -- fast! Check out the following tips to reduce stress and beat holiday burnout. Read more.
- Jennifer Lelwica Buttaccio, Daily Nurse, in MedPage Today
CMS mulls new payment models for drug pricing.
The Centers for Medicare & Medicaid Services is developing new payment models aimed at reducing the cost of pricey drug treatments. Read more.
- Paige Minemyer, associate editor, FierceHealthcare
Medicare, Medicaid account for 60 percent of revenue for five largest insurers.
The five largest U.S. commercial health insurers collectively cover more than two-fifths of the insured population. Over the past decade, these companies' bottom lines have become increasingly linked to Medicare and Medicaid, with the two programs accounting for 59 percent of revenues in 2016. Access to coverage could be improved if insurers that participate in Medicaid or Medicare were required to also participate in the marketplaces in the same geographic area. Read more.
- From The Commonwealth Fund
WebMD
Famous faces of ADHD.
In a funk? Here's how to shake it off.
Why wisdom teeth are so much trouble.
It's the latest diet craze, but is it safe?
Take a quiz about the common cold.
Eat these foods for a long, healthy life.
What is your urine telling you? Slideshow.
Diabetes care in 10 minutes or less.
Quiz – Aging: What's normal?
All about bedbugs.
How health conditions change your personality.
Common flu myths.
- Evan Sweeney, senior editor, FierceHealthcare
INTERACTIVE
_____________________________
If you've got feedback or your own recommended reading and blog-following suggestions, please leave us a comment or email jjackson@primaris.org.