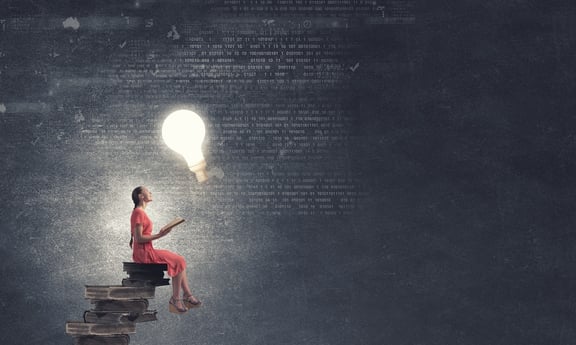 In case you missed these, Quality Today scoured the healthcare news landscape and blogosphere to present you with an end-of-the-week news and information reading list.
CMS finalizes changes to bundled payment programs.
CMS issued a final rule Thursday to officially cancel the hip fracture and cardiac bundled payment programs and rollback some mandatory requirements in the Comprehensive Care for Joint Replacement Model. Read more.
- Emily Rappleye, managing editor, Becker's Hospital Review
53 percent of docs still not transitioning to value-based care.
There has been an uptick in the number of physicians making the leap to value-based care, but the majority of clinicians remain skeptical and reluctant to switch from traditional fee-for-service. Read more.
- Virgil Dickson, Washington bureau chief, Modern Healthcare
More hospitals say they are burdened by regulatory overload.
Federal regulation is largely intended to ensure that healthcare providers are delivering safe, high-quality care, and indeed, some regulation is necessary. In recent years, though, clinical staff -- including doctors, nurses and caregivers -- have been devoting more time to regulatory compliance. Some of these rules don't improve care, and all of them raise costs, according to new research published by the American Hospital Association. Read more.
- Jeff Lagasse, associate editor, Healthcare Finance
Artificial intelligence is altering healthcare, but not with 'magic'.
Depending on who is making the statement, artificial intelligence is either the best thing to happen to healthcare since penicillin or the beginning of the end of human involvement in the medical arts. Read more.
- Jennifer Bresnick, director of editorial, HealthIT Analytics
Should opioid addiction be considered a hospital-acquired condition?
Some medical experts and healthcare administrators are making the case that if an individual's addiction to opioids is directly rooted in hospital-based care, the hospital should be penalized, according to a recent report from NPR. Read more.
- Brian Zimmerman, Becker's Hospital Review
Dramatic increase in food allergies drives up healthcare costs.
Food allergies have been rising in recent years, and the result can be measured not just in patient morbidity but in financial costs to the healthcare system. Read more.
- Robin Gelburd, president, FAIR Health
Industry advocates offer checklist to improve value-based payment models.
CMS recently requested feedback on its efforts to promote value-based care. Advocacy groups have some concrete recommendations as the agency juggles various stakeholders' priorities. Read more.
- Matt Kuhrt, FierceHealthcare
ACOs improve care quality, struggle to realize savings.
Medicare accountable care organizations (ACOs) found overwhelming success with care quality improvements in 2016, but the organizations were still working on reducing costs, according to a recent analysis published in the Health Affairs blog. Read more.
- Jacqueline Belliveau, RevCycle Intelligence
Our divisive political climate and the ability to treat patients without bias.
Politics are divisive. That should not be a shock to anyone. However, the political climate in the USA at the moment is more than just divisive. Read more.
- Shane Sobrio for KevinMD.com
Does healthcare need a virtual medicine specialty? Experts weigh in.
With an increase of specialty medical care over the last several decades, two physician leaders are wondering whether virtual care should carve out its own specialty known as a "medical virtualist." Read more.
- Evan Sweeney, senior editor, FierceHealthcare
INTERACTIVE
_____________________________
If you've got feedback or your own recommended reading and blog-following suggestions, please leave us a comment or email jjackson@primaris.org.