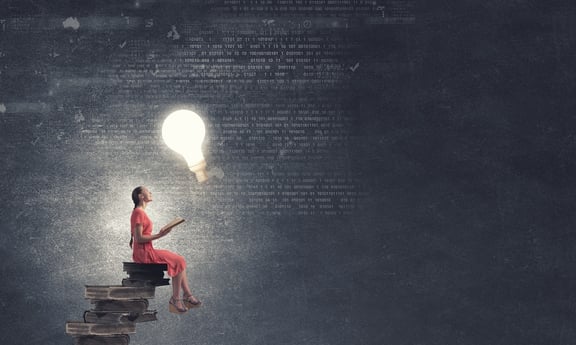 In case you missed these, Quality Today scoured the healthcare news landscape and blogosphere to present you with an end-of-the-week news and information reading list.
Essentia Health cans workers who didn't get flu shot or exemption.
Monday marked the deadline for employees of Duluth, Minn.-based Essentia Health to receive a flu shot, obtain exemption or face termination. As of Tuesday morning, Essentia reports more than 99 percent compliance with the program. Fewer than 50 employees were fired. Read more.
By Molly Gamble, editor-in-chief, Becker's Hospital Review
Physician wellness programs are lipstick on a pig.
Here it comes — another email about "physician wellness," advertising mindfulness training, an ice cream social, or a volunteer day. As a psychiatrist, I can attest to the importance of tending to one's own mental and physical health in order to strive for wellness. However, the trend of implementing physician wellness programs throughout the U.S. is nothing more than putting proverbial lipstick on a pig.
By Linda Drozdowicz, MD, at KevinMD.com
'Turf wars': Nurses fire back at AMA stand on independent practice.
A resolution adopted by the American Medical Association is perpetuating "long-standing turf wars" between some physicians and nurses, one leading nurses' organization claims. Read more.
By Joanne Finnegan, Editor, FiercePracticeManagement
Why do so many women die after childbirth?
Nov. 16, 2017 -- Paramedics sped to the brick ranch home on Lowrance Road at 10:22 a.m.
They found Calista Johnson, 32, in severe pain, holding an ice pack against her back. She walked to the door with some difficulty to meet them. Read more.
By Brenda Goodman, MA, WebMD
Companies are not living up to their 'brand.'
Employers are not living up to the reputation they publicly present, and employees are calling them out on it. Read more.
By Karen Talley, editor, FierceCEO
Hospital CEO revolving door keeps spinning, but not as fast as last year.
Hospitals tied with financial companies for the second-highest number of CEO exits last month, though the figure is down from a year ago, according to a new report.
By Paige Minemyer, associate editor, FierceHealthcare
From volume to value: Providers call on CMS for more flexible models.
Provider groups called on the CMS to create more opportunities for physicians to participate in existing and new alternative payment models in order to advance the Innovation Center's mission of moving healthcare delivery from volume to value. Read more.
By Maria Castellucci, Modern Healthcare
VA gets closer to expansion of telemedicine services.
Recent approval of the Veterans E-Health and Telemedicine Support Act of 2017 by the House of Representatives increases the possibility of physicians soon being able to conduct telemedicine consultations across state boundaries, significantly increasing veterans' access to consultations. Read more.
By Joseph Goedert, Health Data Management
Telehealth policy changes mean big revenue opportunities for hospitals.
Telemedicine is becoming increasingly popular as the financial benefits for providers who offer it come to light. And new policy changes in Washington and around the country are poised to rattle the reimbursement landscape and open big opportunities for hospitals and health systems to drive more revenue from virtual care. Read more.
Jeff Lagasse, associate editor, Healthcare Finance
Less waste means better healthcare, expert advises.
WASHINGTON -- Eliminating waste in the healthcare system to curb healthcare costs is truly possible, a health policy expert advised. Read more.
By Shannon Firth, Washington correspondent, MedPage Today
INTERACTIVE
From WebMD, our rapid-fire must-read list.
_____________________________
If you've got feedback or your own recommended reading and blog-following suggestions, please leave us a comment or email jjackson@primaris.org.