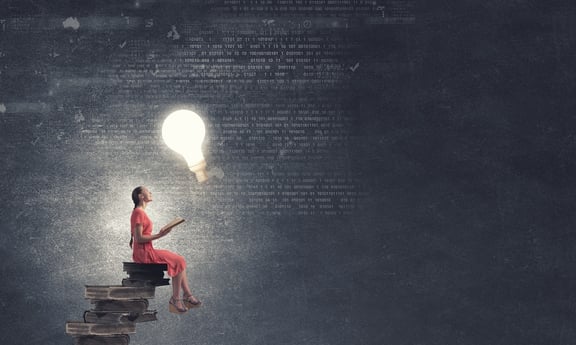 In case you missed these, Quality Today scoured the healthcare news landscape and blogosphere to present you with an end-of-the-week news and information reading list.
AMA's long-term goal: Helping physicians navigate an ocean of data.
The American Medical Association has been busy putting out urgent legislative and regulatory fires, but according to CEO James Madara, M.D., the organization hasn't lost sight of its long-term challenges that revolve primarily around data.
By Evan Sweeney, senior editor, FierceHealthcare
AMA launches effort to help physicians harness health data.
Physicians are overwhelmed by a tsunami of health data that has little clinical meaning. However, the American Medical Association wants to help doctors harness that information to improve patient outcomes. Read more.
By Greg Slabodkin, HealthData Management
What are the social determinants of population health?
Financially and clinically successful population health management programs must take much more into account than what happens to a patient while she is sitting on the exam table. Read more.
By Jennifer Bresnick, director of editorial, HealthIT Analytics
Trump health agency challenges consensus on reducing costs.
WASHINGTON — For several decades, a consensus has grown that reining in the United States' $3.2 trillion annual medical bill begins with changing the way doctors are paid: Instead of compensating them for every appointment, service and procedure, they should be paid based on the quality of their care. Read more.
By Abby Goodnough and Kate Zernike, The New York Times
Patient safety hinges on addressing clinician stress.
The American College of Physicians (ACP) has called for healthcare organizations and other stakeholders to address physician burnout and stress, among other measures, as a means to improve patient safety in ambulatory settings. Read more.
By Debra Shute, HealthLeaders Media
CMS offers more cash to hospitals hit by two-midnight rule.
Hospitals harmed under the CMS' controversial two-midnight rule will receive a boost to their discharge payments over the next year, which could amount to millions of dollars in additional funds. Read more.
By Virgil Dickson, Washington bureau chief, Modern Healthcare
The pros and cons of quality measure choices in MACRA, MIPS.
Uprooting the fee-for-service payment system and changing the way clinicians provide care is no easy feat. With this in mind, CMS designed MACRA's Merit-Based Incentive Payment System (MIPS) to gradually ramp up participation and offer eligible clinicians several quality reporting flexibilities. Read more.
By Jacqueline Belliveau, RevCycle Intelligence
5 ways hospitals can buffer financial losses from Medicare.
With the ranks of Medicare swelling by the month, pressure on hospitals to manage these patients and the financial losses caused by the programs reimbursement rates is mounting. Read more.
By Beth Jones Sanborn, managing editor, Healthcare Finance
Redesigning hospitals with patient engagement in mind.
The clinics are flanked by an atrium, a cafe and a library with an outdoor deck. Their main concourses are dotted with furnished alcoves. One thing they don't have: designated waiting rooms. Read more.
By Rachel Z. Arndt, Modern Healthcare
3 keys to a value-based care implementation.
The goals of value-based care are clear — improved population health, increased patient satisfaction, and reduced cost — but the means of getting there aren't. Healthcare organizations are grappling with the transition from service- to performance-based reimbursement with varying success. As it turns out, what comes easily for one organization isn't guaranteed for another.
Kyle Murphy, PhD, director of editorial, Xtelligent Media
INTERACTIVE
From WebMD, our rapid-fire must-read list.
_____________________________
If you've got feedback or your own recommended reading and blog-following suggestions, please leave us a comment or email jjackson@primaris.org.