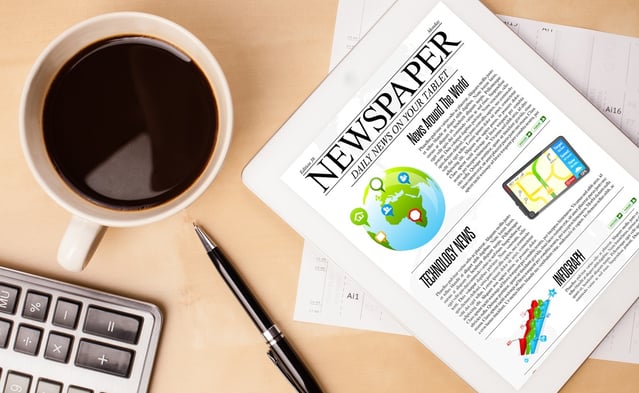 In case you missed these, Quality Today scoured the healthcare news landscape and blogosphere to present you with an end-of-the-week news and information reading list.
HHS nominee Azar outlines priorities: lower Rx costs, improve Medicare.
Democratic members of the Senate Finance Committee on Tuesday grilled Health and Human Services Secretary nominee Alex Azar about hikes in drug prices while he was CEO of the pharmaceutical company Eli Lilly. Read more.
Susan Morse, senior editor, Healthcare Finance
5 challenges doctors continue to face in 2018: MACRA, more.
If 2017 was tumultuous, the year ahead may be one of adjustment to all that change for physician practices. Full story.
Joanne Finnegan, editor, FierceHealthcare
What the new tax plan means for physicians.
Congress has passed the new tax bill. This was certainly not tax reform as has been discussed, but simply a rearrangement of how they calculate our taxes. This new plan lowers tax rates but eliminates many of the items that were previously deductible. Sort of like rearranging the deck chairs of the Titanic as it slowly sinks. Read more.
Cory Fawcett, MD, MedPage Today's KevinMD.com
More than 120 new participants join Medicare Shared Savings Program.
The number of providers enrolled in the Medicare Shared Savings Program has grown to more than 560, including 124 new participants, according to data from the Centers for Medicare & Medicaid Services. Read more.
Paige Minemyer, associate editor, FierceHealthcare
CMS bans use of texting by doctors to place medical orders.
In a recent memo, the Centers for Medicare & Medicaid Services has outlined a position that the texting of medical orders by physicians is not permissible. Full story.
Fred Bazzoli, editor in chief, Health Data Management
CMS launches new voluntary bundled-payment model.
The CMS announced Tuesday a new voluntary bundled-payment model that will be considered an advanced alternative payment model under MACRA. Full story.
Maria Castellucci, Modern Healthcare
CMS streamlines quality reporting for MACRA.
The Centers for Medicare and Medicaid Services is consolidating Quality Payment Program reporting for MACRA and meaningful use into one system. Full story.
Susan Morse, senior editor, Healthcare Finance
CEO Hochman: 4 predictions on how the healthcare industry will change in 2018.
Rod Hochman, MD, president and CEO of Renton, Wash.-based Providence St. Joseph Health, said continued healthcare policy discussions in Washington, D.C., will lead providers to become more proactive about mitigating care costs for patients and their communities. Full story.
Alyssa Rege, Becker's Hospital Review
Colorado law mandates that hospitals post self-pay prices.
A new law in Colorado that went into effect Monday mandates hospitals to post the self-pay prices of common procedures. Read more.
Susan Morse, senior editor, Healthcare Finance
Changes to Medicaid could accelerate hospital closures.
The future of Medicaid was among the most hotly contested healthcare topics in 2017, and it looks like that's unlikely to change in 2018 as states seek to change their programs and Congress is poised to take another shot at passing funding reforms. Read more.
Steven Ross Johnson, reporter, Modern Healthcare
Solving the physician shortage: Replace with nurses?
The United States is facing a looming physician shortage, and some groups see this as an opportunity to promote an agenda of replacing physicians with nurses. Full story.
Rebekah Bernard, MD, MedPage Today's KevinMD.com
INTERACTIVE
From WebMD, our rapid-fire must-read picks.
_______________________
If you've got feedback or your own recommended reading and blog-following suggestions, please leave us a comment or email jjackson@primaris.org.