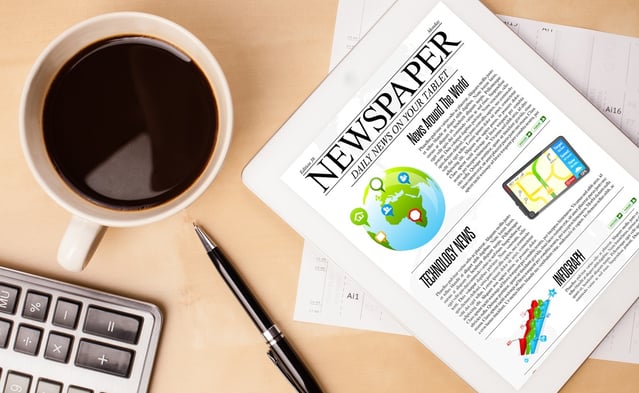 In case you missed these, Quality Today scoured the healthcare news landscape and blogosphere to present you with an end-of-the-week news and information reading list.
Hospital megamergers may lower overhead, but at what cost?
After a frenzied week of large-scale merger announcements between hospitals across the nation, experts are left wondering: will these tie-ups transform American healthcare for the better, or stick patients with a higher bill? Read more.
Shelby Livingston and Tara Bannow, Modern Healthcare
Proposed megadeals put pressure on CHS, Tenet and HCA.
Proposed mergers between some of the nation's largest nonprofit health systems are putting pressure on for-profit hospital operators, according to Forbes. Read more.
Ayla Ellison, managing editor, Becker's Hospital Review
Merger would create largest hospital operator in the U.S.
Providence St. Joseph Health and Ascension are in merger talks, according to a new report, a move that would create the largest hospital operator in the U.S. Read more.
Paige Minemeyer, associate editor, FierceHealthcare
Berwick chimes in on value-based care, CMS, and bundled models.
ORLANDO, Fla.—Although he says he wishes the healthcare industry could transition more quickly to value-based care, Don Berwick isn't as sold on the complex incentive payment models used to reimburse that care. Read more.
Ilene MacDonald, executive editor, FierceHealthcare
CMS adds new measures to compare hospitals on care quality.
The Centers for Medicare and Medicaid Services on Tuesday added new measures to its compare websites for inpatient rehabilitation facilities and long-term hospital stays. Read more.
Susan Morse, senior editor, Healthcare Finance
For ongoing ACO shared savings, look outside inpatient, primary care.
Seven years have passed since the Affordable Care Act catalyzed the idea of volume over value in the healthcare industry, paving the way for accountable care organizations (ACOs) to accrue shared shavings while focusing on population health. Read more.
By Jacqueline Belliveau, editor, RevCycle Intelligence
7 strategies for successful payer-provider ACO partnerships.
Accountable care organizations continue to make inroads in the commercial, Medicare and Medicaid markets. By the start of 2017, 923 ACOs were operating nationwide, covering a total of 32 million lives and representing more than 10% of the population, according to Leavitt Partners and the Accountable Care Learning Collaborative. Story in FierceHealthcare.
Rosemarie Day, president, Day Health Strategies
Physicians, patients define high-value care differently.
Patients and physicians differ in their definition of high-value care, a new survey finds, with patients favoring affordability and convenience while physicians think relationships with patients and outcomes are most important to achieve high-value care. Read more.
By Maria Castellucci, Modern Healthcare
2018 trends to watch: ACA uncertainty, cyberthreats, more.
To face challenges that lie ahead in 2018, healthcare organizations must rely on the resiliency they've built up amid the upheavals of 2017, including the ups and downs of Congress' attempts to repeal and replace the Affordable Care Act. Read more.
Ilene MacDonald, executive editor, FierceHealthcare
By the numbers: Medicare's Value-Based payments.
In the first year of Medicare's value-based payment modifiers, practices that had a higher use of electronic health records and opted-in to performance-based bonuses performed better in terms of both care and cost. Read more.
Matt Wynn, staff writer, MedPage Today
AHA restructures to focus on advocacy.
In his more than two years as leader of the American Hospital Association, CEO Rick Pollack has transformed the look and approach of the lobbying organization. Read more.
By Alex Kacik, Modern Healthcare
'Patient brokering' adds to opioid ills.
WASHINGTON -- "Brokering" of addiction treatment patients is becoming a nationwide problem, but there are actions the federal government could take to help states and localities crack down on this activity, experts told lawmakers. Full story.
Joyce Frieden, news editor, MedPage Today
Are you an opioid expert? Here's a quiz.
Whether you call it an opioid crisis or an opioid epidemic, this quiz tests your opioid IQ.
MedPage Today staff
INTERACTIVE
From WebMD, our rapid-fire must-read list.
_____________________________
If you've got feedback or your own recommended reading and blog-following suggestions, please leave us a comment or email jjackson@primaris.org.