What will healthcare payments look like five years from now? How will physicians be reimbursed for care? Amid uncertainty about changing payment models one thing is for sure, the way physicians are paid five years from now is going to be very different from how they are paid today.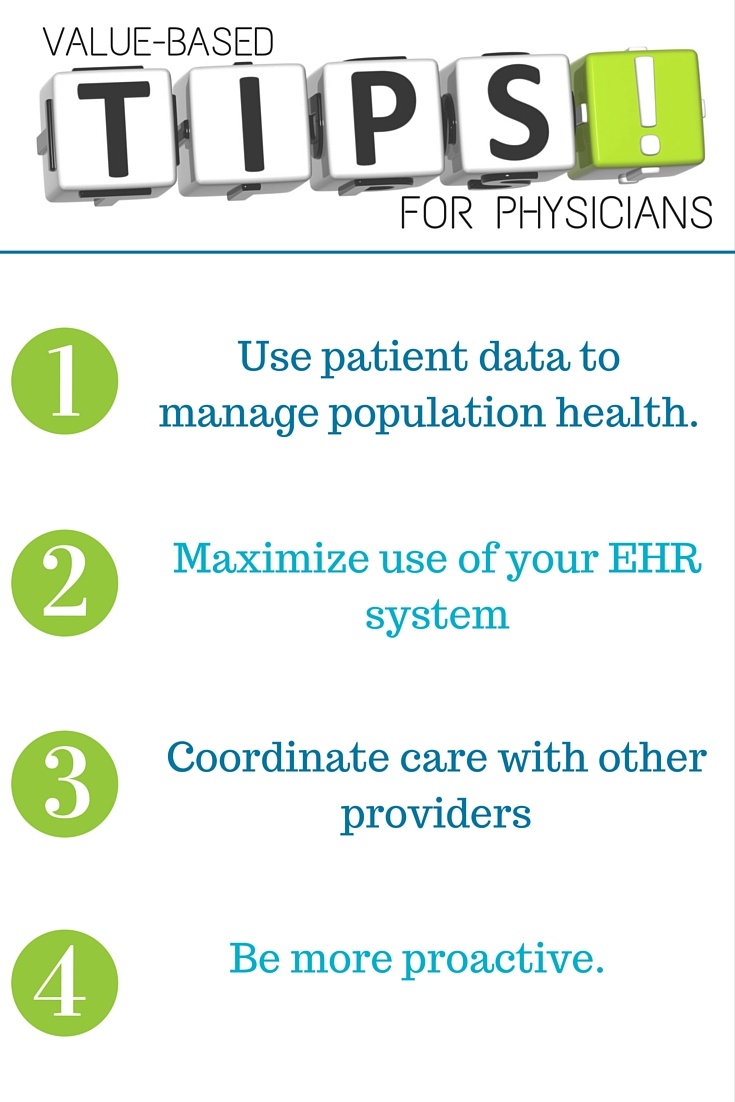 If you are a physician and you feel caught between the traditional fee-for-service world and the emerging world of value-based care, you are not alone. While all signs point to value being the way of the future, fee-for-service is still currently profitable and value-based care has a learning curve – so many physicians aren't sure how or when they should transition from volume to value.
Even though the industry has been shifting quickly, there is still time to prepare for major payment changes. (It isn't until the end of 2018 when the Department of Health & Human Services is aiming to have 50 percent of fee-for-service Medicare payments tied to value.) Physicians that take action now can position themselves to meet the quality, cost, and efficiency demands that are part of value-based care.
Under value-based models physicians are measured by how well they manage entire patient populations. Therefore, physicians must become more proactive providers and adept at managing data. Here are a few tips that can make adopting new care processes more successful:
Use patient data to manage population health.
Patient records contain a wealth of data. Use this information to manage the health of groups of patients easily and efficiently. Look at the data for your entire patient set and identify subpopulations within your practice that require special attention. For example, you can focus on groups with chronic conditions like high blood pressure, diabetes, or heart disease. Then, monitor test results, plan outreach campaigns, or schedule preventive care for patients within each group. This will help you meet value-based care quality measures and also improve patient satisfaction.
Maximize use of your EHR system.
Not only can physicians and staff work smarter with EHRs in place, but financial incentives are also available for demonstrating meaningful use. If you are not currently taking advantage of the full capability of your EHR system, commit to making changes to get more out of your technology.
Coordinate care with other providers.
Physicians assume more accountability for patient outcomes under value models. To improve patient outcomes you need to work more closely with the other providers your patients encounter so you can provide seamless care. Work to improve communication between your office and other neighborhood providers. Also, choose technology that is able to connect and share data with other systems.
Be more proactive.
One of the biggest adjustments for physicians under value-based care is changing attitudes toward patient care. Physicians can no longer sit back and wait for patients to come to them. Instead, you must be more proactive about treating patients, and extending services beyond just regular office visits. This is particularly important for patients with chronic conditions – you must shift your approach to delivering care from episodic to holistic.
These are just a few examples to help you get started. For more suggestions download the whitepaper: Value-Based Care Best Practices for Hospitals and Physicians.