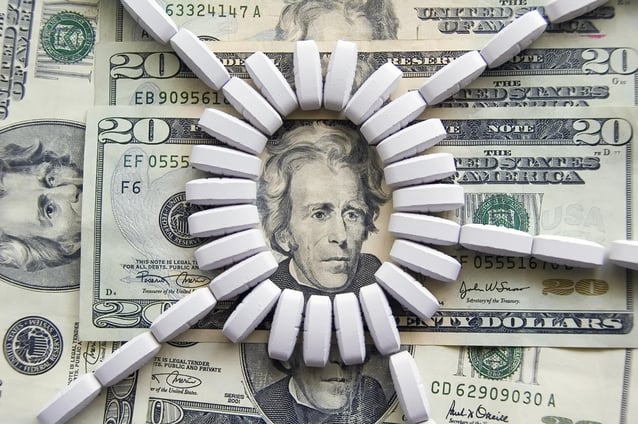 Based on the headlines and changes in the healthcare industry, we could call 2017 "The Year of MACRA and MIPS." And there would be little debate that the label could stay for 2018, 2019, and beyond. But while the seismic shift from fee-for-service to pay-for-performance will continue, the headlines for the next chapter of the value-based care saga also are becoming more patient-centric.
For example:
"Shifting healthcare's mindset to the mobile patient."
"How to stop making patients pay for the price of poor communications."
Transforming the patient healthcare experience.
Few consumers have used telehealth to access care.
If we need more evidence to see the value-based care transformation of patients to health care consumers, consider the Healthcare Finance report about a new law in Colorado that mandates hospitals to post the self-pay prices of common procedures.
A deepening ocean of healthcare data.
As physicians and hospitals seek ways to engage existing and attract new patients who now, more than ever, have a voice and buying power as consumers who want to be actively involved in their care and decision-making, it's reasonable to call 2018 "The Year of the Patient." Of course, MACRA/MIPS and the rest of the Quality Payment Program (QPP) family of acronyms will continue to garner abundant headlines.
Our focus on "The Year of the Patient" begins with a four-part series that will set the stage for how patients are now consumers, and highlight some best practices for physicians to improve the patient experience and boost patient satisfaction. There's now a vibrant marketing industry for physicians to engage on social media, respond to and explain now-public ratings (with more to come in both government and commercial programs), and help patients/consumers be better informed. After all, there's a deepening ocean of healthcare data that will only be valuable if it is used to improve both the quality of life and the quality of health care. And the cost of health care.
We'll also focus on the need for patients to be better patients by being proactive and participate in preventive practices. In other words, be healthier without the prodding or prescription of a physician. The overarching theme of this "Year of the Patient" emphasis is that doctors and patients must work together for better health – and more affordable health care.
(Physcians: For tips on how to deal with patients who do a less-than-stellar job with self-care and following your best recommendations, see our How-To Guide for Motivational Interviewing.)
The nuts and bolts of healthcare.
The past year was certainly chock-full of news about the Affordable Care Act and Congressional efforts to repeal, repeal-and-replace, or something else. Among the results of that barrage of news and uncertainty was a bevy of opportunities for consumers to become more familiar with healthcare terms and policy decision-making. We know patient/consumers are paying attention. A recent Gallup poll revealed that healthcare costs are the No. 1 concern of Americans.
Of course, the physicians and other providers in the healthcare system are quick to point out that patients also need to take better care of themselves. And there are more options than ever for tracking blood pressure, activity, diet and overall health. Wearables – that FitBit, for instance – might soon produce data that can become part of a patients electronic health record (EHR), joining the wave of technology and artificial intelligence that aims to improve quality and lower cost.
From individual health to population health.
In a recent story, "Meeting the challenge of healthcare consumerism with big data analytics," HealthIT Analytics editor Jennifer Bresnick posed the question of how providers and payers will meet the challenge of leveraging big data to personalize care. In a nutshell, how will all the data be used to improve health for individual patients/consumers and then, ultimately, for the population's health?
Big data. It will either be a helpful trove of information or a tsunami that overwhelms us. Busy Burr, vice president and head of Health Care Trend and Innovation at Humana, told Bresnick that getting access to all the data "will create an explosion of brand new analytics models and new data assets" that will create new ways to manage individual health.
"Health happens outside the doctor's office, so we need data from outside the doctor's office, too," said Burr. "Chronic disease managementis about what the patient does when they're out with friends, or in their homes, or at their jobs. That's when the decisions happen, and those choices are not really captured very well in clams data or the EHR."
That treasure trove of data that must lead to better individual and population health is the focus of the next installment of "The Year of the Patient."