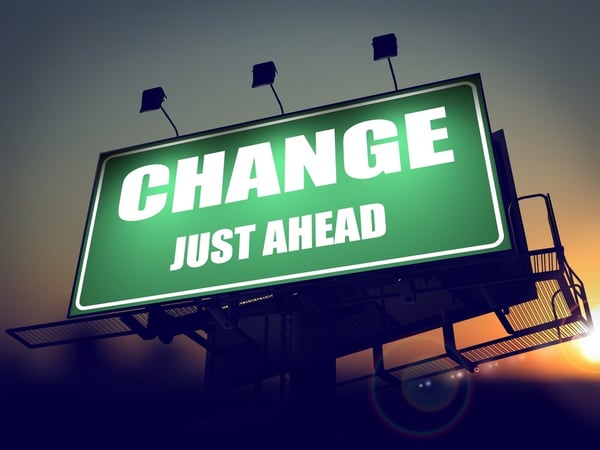 If your healthcare system is struggling with the transition to value-based healthcare, you're not alone. Change is hard. And, transformational-change initiatives, like the one the healthcare industry is going through right now, have a dismal track record. In fact, one Harvard Business School study claimed that nearly 70 percent of large-scale change initiatives didn't meet their goals, and virtually every survey since has shown similar results.
If you want your healthcare organization to be among those that successfully navigate the transition to value-based healthcare, you must:


Devote resources to managing the transition. It's no secret, the healthcare industry is strapped for resources. In fact, nearly every health system in the country is being asked to do more with less. However, one of the biggest mistakes healthcare organizations are making is not dedicating adequate resources to manage the transition to value-based healthcare. Research shows that lack of resources is one of the primary reasons change initiatives fail. A Deloitte & Touche study underscored the importance of devoting resources to managing change, indicating that the reasons most often cited for failure in managing change are:
60 percent – Resistance to change.
42

percent

– Limitations of existing systems.
39

percent

– Lack of executive consensus.
28

percent

– Lack of senior executive champion.
28

percent

– Unrealistic expectations.
26

percent

– Lack of cross-functional project team.
25

percent

– Inadequate team skills.
18

percent

– Ancillary staff involved too late.
13

percent

– Project charter too narrow.
All of these reasons for failure come down to one issue: resources. To succeed, devote resources to managing the transition to value-based healthcare.


Make value-based healthcare front and center. When it comes to the culture of your organization, you must ensure value-based healthcare is front and center for both the visible and the invisible culture of your organization. Don't make the mistake of making value-based healthcare the focus only at the visible level – the way your organization says things get done. To succeed, value-based healthcare must penetrate all of the invisible layers of your organizations culture – all of which are centered on how things really get done. Infusing "working for value" into the culture of your organization, starts with training programs and a focus on discussing aspects of your operation from the patient's viewpoint.


Learn to work with data. By and large, healthcare providers look at success patient-by-patient, rather than as an entire group. We often hear anecdotes regarding success, "Look at Mrs. Smith, she is in remission." As the industry transitions to value-based healthcare, you must learn to embrace data so you can manage your entire population of patients. If you have one thousand patients in your portfolio, you will need to know that 227 of them are diabetics. Then, you will need to be able to answer questions such as:
How many of them have adequate or acceptable test results for their blood sugar?
How many of them have acceptable numbers for their cholesterol counts?
These are the success metrics by which you will be measured in the world of value-based healthcare. So you have to learn to work with the data. Care coordination, population management, operational efficiency—they all require strong, accurate data. Quality data can provide positive clinical outcomes, reductions in risk and lower healthcare costs. As you make the leap towards value-based healthcare, get ready to embrace data!


Integrate into the entire healthcare ecosystem. To successfully manage your entire population of patients, you manage patient care across a broad network of doctors and organizations that provide a continuum of care – stretching from patients' own homes, to medical homes, hospitals and nursing homes, to rehabilitation centers, and more. You must understand the health risk of all populations and develop care programs that focus on high-risk patients as well as addressing preventive and chronic care needs of every patient. It's about providing quality care for your entire patient community.


If transformational change was easy, it wouldn't be worth doing. In the case of healthcare, the transition to value-based healthcare is going to be hard – guaranteed. However, not only is it worthwhile, it's essential. The good news is that there are many options you can explore to help you achieve these ends by way of increased operational efficiency.
To help you build a value-based healthcare team, we've compiled the ultimate cheat sheet to help you identify new players worth considering as additions to support this important transition. And be sure to click on the video below for more tips and information.