You finally think you understand GPRO—the measures, the process, and even all the requirements. You get your entire staff team on board. You are ready to go, and then...they change the rules!
Those of you who have experience in quality reporting, know this is quite common, and there isn't much you can do about it. PQRS GPRO reporting is complex and complicated, we can all agree on that. So, when changes are constantly made, it is even more challenging. Unfortunately, you still have to report GPRO. So, the best thing you can do is be engaged by staying up to-do-date and educating yourself with the resources provided.
We want to help you understand these changes, so we have compiled a "top-ten" list of the 2016 GPRO changes. Please note, these are only some of the changes. You can visit CMS's GPRO Web Interface page to learn more.
Top Ten GPRO Changes Since Last Year
1. New Preventative Measure: PREV-13-Statins
This new measure is looking for patients who are considered at a high risk of cardiovascular events and were prescribed or were on statin therapy during the measurement period.
2. Left Ventricular Systolic Dysfunction (LVSD) synonyms
In 2015, this measure had over 40 individual synonyms for LVSD. This has been reduced to two: Moderate or Severe LVSD. This change impacts two measures, Coronary Artery Disease (CAD) and Heart Failure (HF).
3. Mental Health-MH-1
A new descriptor was added for this year: Permanent Nursing Home Resident. This descriptor is defined as a patient who is residing in a skilled nursing facility on a long term basis. It does not include patients who are receiving short term rehabilitative services following a hospital stay, nor does it include patients residing in assisted li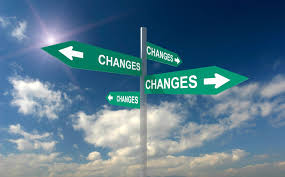 ving or group home settings.
4. Prev-5-Mammography- 3D mammography for Breast Cancer Screening
The current manual states that a 3D mammography does not count as screening, however Primaris inquired to Quality Net (QNET). Their response states a 3D mammogram maycount as positive screening – Incident Number: INC000001589436. Our understanding is that CMS will not make any updates to the current manual, but that any changes will be announced through QNET and/or the 2016 GPRO Web Interface Support Calls.
5. Colorectal screen
Medical Record documentation must include the date the screening was performed as well as the result or finding of the screening. Even patient-reported colorectal screenings must include the date, the type of test, and the result/finding.
6. Prev-8-Pneumococal
There is new language for pneumococcal vaccinations via QNET Incident Number INC000001605114. If the vaccine was documented before 2015, the fact that the patient received a pneumococcal will satisfy the measure. If the vaccine was given in 2015 or 2016, the year and type of vaccine must be included in the documentation.
7. DM-2: Hemoglobin A1c Poor Control
If the HA1C is patient-reported, it must include the date and the most recent value.
8. DM-7: Eye Exam
If the eye exam is patient-reported, it must include both the year of the test and the result/finding.
9. Prev-9: Body Mass (BMI) Screening and Follow-Up Plan
There have been updates to both the Denominator Exclusions and the Denominator Exceptions.
10. Prev-11: Screening for High Blood Pressure and Follow-Up
CMS has made it more clear that the diagnosis of Hypertension needs to be "Active" during the Denominator Identification Period. If the blood pressure is noted as pre-hypertensive at a primary care provider office visit, no additional follow-up would be needed. This would meet the intent of the measure for the follow-up plan. If it is documented that the patient refused a follow-up plan, this would be considered a Denominator Exception-Patient Reason (for Follow-Up Plan).
As you all know, changes will continue to evolve as we near the 2016 GPRO Reporting season. Do you remember last year? The hot topic on QNET and Support Calls was regarding GPRO CARE-3 Documentation of Current Medications in the Medical Record and what kind of documentation found in a provider office's electronic medical record (EMR) constitutes if current medications are documented, updated, or reviewed at the visit.
Just remember to "keep calm and report on". The best part is we are here to help you. Our experienced team of abstractors are ready to help get you through this GPRO season! Contact us today to set up your free consultation.