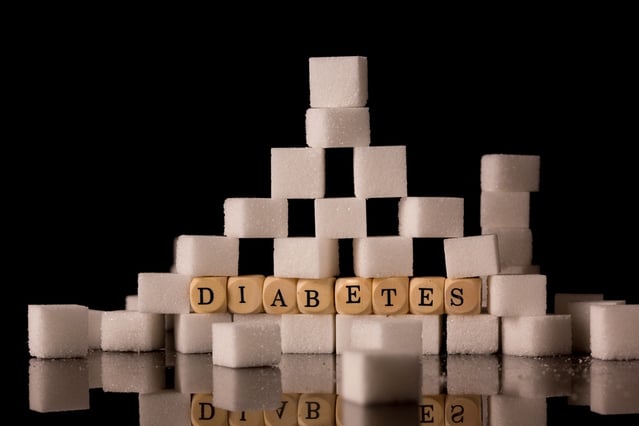 More than 747,000 Missourians face the daily challenge of managing and controlling their diabetes, costing the state more than $4.8 billion annually.
But Columbia-based healthcare consultant, Primaris, working as a subcontractor for the TMF Quality Innovation Network, is helping Missourians better understand and manage diabetes, and that work will be a highlight of the inaugural Diabetes Awareness Day Tuesday, Nov. 14, during an event at the Missouri State Capitol Building.
"We have measurably increased the capacity for Missouri communities to address diabetes," said Primaris CEO Richard A. Royer. Through its contract with TMF, Primaris has partnered with some 60 organizations and trained more than 130 peer educators, providing diabetes self-management education and resources to nearly 1,300 individuals.
Royer said near three-quarters of that number is made up of Medicare beneficiaries living in high-risk communities - African American, Hispanic, Asian, Native American and rural.
Royer said the Primaris/TMF team has convened the inaugural Diabetes Awareness Day – in conjunction with World Diabetes Day – "to bring together many individuals and organizations that share our vision and this life-changing work." Primaris, which provides quality reporting services and other healthcare improvement initiatives for clients, is contracted through TMF Health Quality Institute to provide diabetes self-management education and support for people with diabetes in underserved and rural areas of the state.
Diabetes Awareness Day will take place from 10 a.m. to 1:30 p.m. Nov. 14 in Hearing Room 7 of the Capitol Building, 201 W. Capitol Ave., in Jefferson City.
Speakers also will include State Rep. Patricia Pike and Candy Williams, a Registered Nurse at Bates County Memorial Hospital. Pike, who represents Vernon and Bates counties in the Missouri House, has sponsored legislation aimed at expanding mental health services, and bills dealing with diabetes screening and awareness. Williams, who is also a certified exercise physiologist, created a now-accredited diabetes self-management program with support from Primaris/TMF. Williams is a board member of the American Association of Diabetes Educators.
The informative presentations and panel discussion will be followed by a peer educator meeting. Peer educators will hear a project status update, learn more about their impact on this disease, and get to network and celebrate their successes with their peers. Participants will also have the opportunity to tour the Capitol Building at the conclusion of the event.
Please click this link to register for the free conference or call 1-800-735-6776 Option 6 with questions.
About TMF Health Quality Institute
TMF Health Quality Institute focuses on improving lives by improving the quality of health care through contracts with federal, state and local governments, as well as private organizations. For more than 40 years, TMF has helped health care providers and practitioners in a variety of settings improve care for their patients. www.tmf.org
About Primaris
Primaris is a 35-year experienced healthcare consulting firm that works with hospitals, physicians and nursing homes to drive better health outcomes, improved patient experiences and reduced costs. Please visit www.primaris.org and follow @primaris_health.