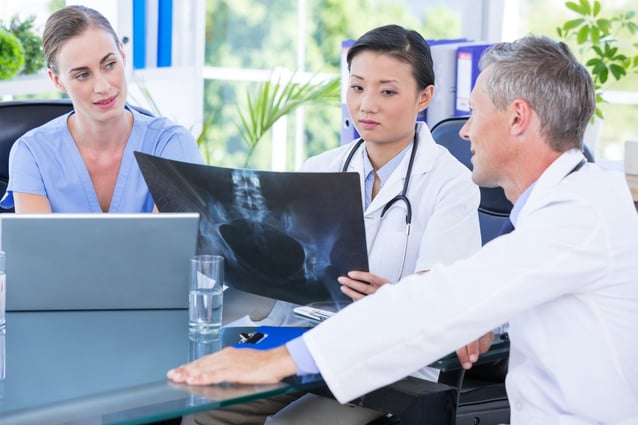 Regulatory changes were introduced early in 2017 that are intended to create more opportunities for healthcare providers to earn reimbursements for chronic care management (CCM). By simplifying and reducing some of the documentation rules and adding new CCM billing codes, the Centers for Medicare and Medicaid Serivces (CMS) is attempting to make it easier for providers to get paid for offering what it says is "a critical component of care that contributes to better health outcomes and higher patient satisfaction."
So, with fewer hurdles to overcome in order to get paid for CCM, it is the perfect time for healthcare providers to review their processes and make sure they are doing everything they can to deliver billable services to eligible beneficiaries.
Who is eligible, what is expected?
Eligible chronic care beneficiaries are those patients that suffer from two or more chronic health conditions (which are expected to last at least 12 months), and that are without any other diagnostic limitations. Among other things, providers are expected to do the following as part of chronic care management:
Conduct electronic, person-centered care plan tracking.
Ensure that patients receive preventive services.
Manage and reconcile patient medications.
Manage transitional care by facilitating and coordinating referrals and follow-up care after patients have been discharged from the ER or another facility.
Use a certified Electronic Health Record (EHR) to record and share information.
Designate a care team member to provide continuous care.
Offer 24/7 access to medical support so patients can get help when urgent needs arise.
3 helpful strategies.
How can you possibly accomplish all of these things and deliver person-centered care for each of the patients in your practice that have chronic health issues? And, considering how many patients are affected by chronic disease, doesn't CCM demand a lot of time and individual attention? The short answer to that last question is, "Yes." But, there are ways to drive efficiency into chronic care. Here are three helpful strategies for making chronic care management effective and efficient:
1. Maximize electronic health records. Not only do EHRs contain individual health data, but they can help you assess the overall needs of your patient population. The better you understand how to leverage the data stored in electronic health records, the easier it will be to deliver timely, targeted care and help patients maintain the best health possible.
2. Be proactive. In all areas of healthcare, you want to be out in front of disease rather than chasing it from behind – and this is particularly true with chronic care. There are many diseases and conditions that can be managed very successfully if dealt with proactively. Rather than waiting for patients to come to you with issues, check in with patients between visits, encourage preventive screenings and tests, support patients with education and resources to help them follow care plans, and do all of this ahead of issues arising.
3. Work closely with the pharmacist community. Medication issues can lead to major setbacks when it comes to disease management. Pharmacists can be allies in keeping patients on track with medication. If patients are not taking their medication, they are using it incorrectly, or they have multiple prescriptions to manage, pharmacists can intervene and help correct issues that threaten to derail chronic care.
These tips just scratch the surface of CCM. The point is, it doesn't have to be difficult to put CCM processes in place, earn reimbursements, and help chronic patients follow care plans that will lead to better health outcomes.