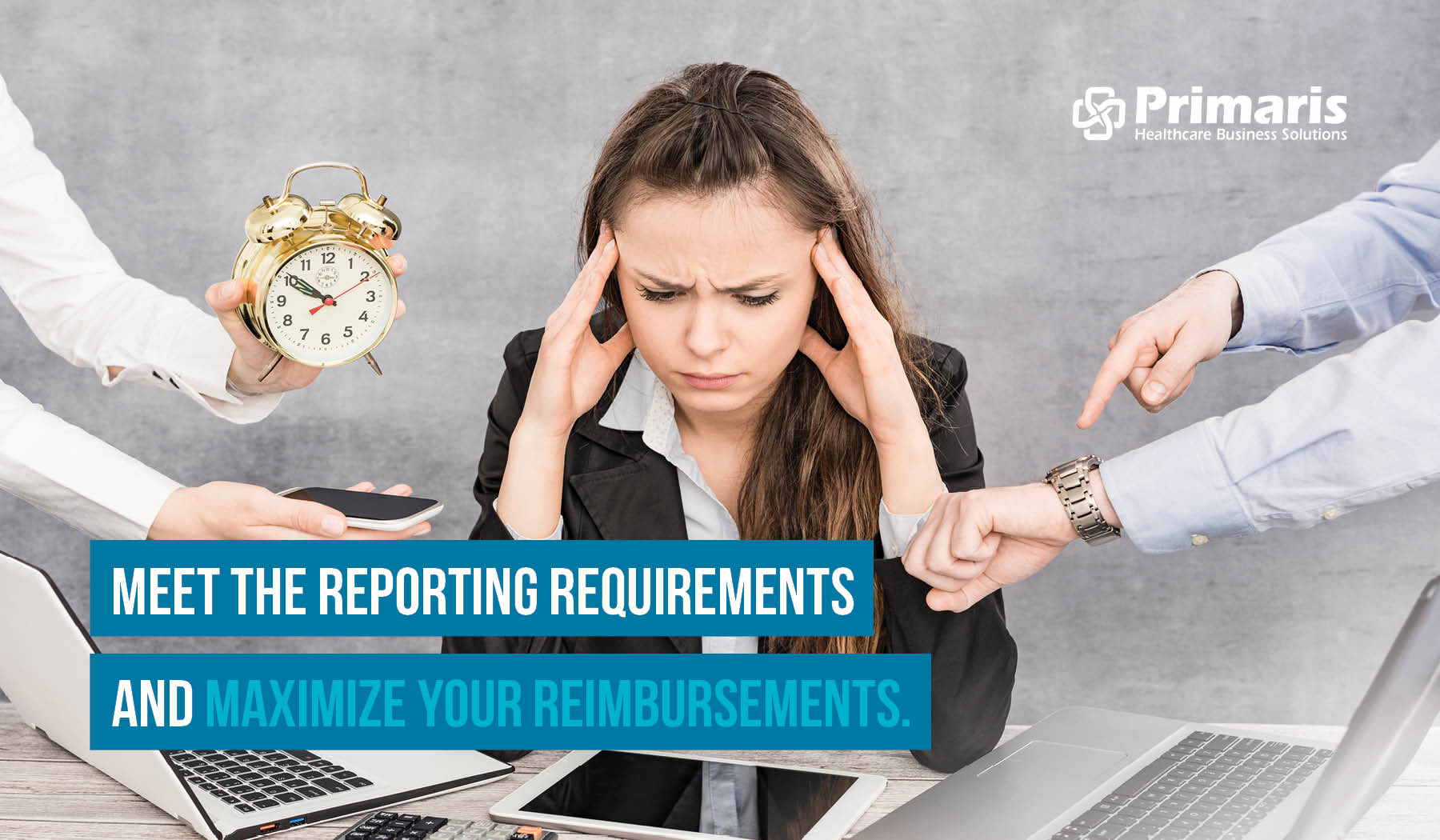 As healthcare providers know from past experience, quality reporting can be a tedious process. The Quality Payment Program's quality reporting season is quickly approaching, so we've been talking with a lot of providers about ways to make their reporting less stressful — while optimizing quality scores at the same time.
One of the struggles that providers face as they try to meet reporting requirements – and the biggest quality reporting challenge most teams will face during the upcoming reporting season – is completing the work on time.
Here are some points and numbers that highlight just how difficult it can be to complete reporting within the allowed window:
In 2019, teams will have only a few weeks to abstract and report data from charts that the Centers for Medicare and Medicaid (CMS) will identify in early January.
It typically takes around 1,200 combined staff hours to handle the average provider's workload for one reporting season.
Teams that use CMS Web Interfaceto submit data likely will need to work through 4,000 or more charts. That's because CMS Web Interface requires teams to complete 248 charts for each of the 15 data measures. However, teams will need to touch many more charts than that because some of their charts will not qualify or won't have the needed data. As a result, most teams will work through 4,000 or more charts in order to arrive at the required minimum for submission.
Ample time is needed to complete data abstraction and analysis, and then submit reporting data to CMS on time. Staff that is inexperienced may need extra time to complete reporting tasks.
And there is always that challenge of trying to balance abstraction and reporting time with regular daily responsibilities and caring for patients. Staff members are often pulled in different directions as reporting and normal job duties compete for the top of the priority list.
Planning ahead, managing time.
If you have struggled with reporting in the past and worry about how you will handle the workload of the next reporting season, you may want to consider outsourcing your quality reporting. Outsourcing can alleviate a lot of stress and free your staff to use their time for higher priority work.
When teams work with Primaris, we can perform all data abstraction and reporting tasks. We also support teams by:
Analyzing samples of your data to see whether you are capturing the data points necessary for reporting.
Performing mock audits to predict how you will score against quality measures.
Working to identify issues and locate all sources of data in order to optimize reporting results.
Primaris streamlines the quality reporting process by:
Increasing abstraction efficiency.
Reducing abstraction errors.
Providing real-time measure performance feedback.
Analyzing opportunities for improvement.
Without a doubt, the biggest challenge related to quality reporting is not having enough time. As a result, outsourcing quality reporting can be a wise move to eliminating the pains teams typically feel during reporting season.
Previously in our CWI blog series ...
5 Steps: Getting Started Now for CMS Web Interface Reporting
3 Key Lessons Learned With CMS Web Interface Reporting
Coming up ...
5 Tasks for Your CMS Web Interface To-Do List