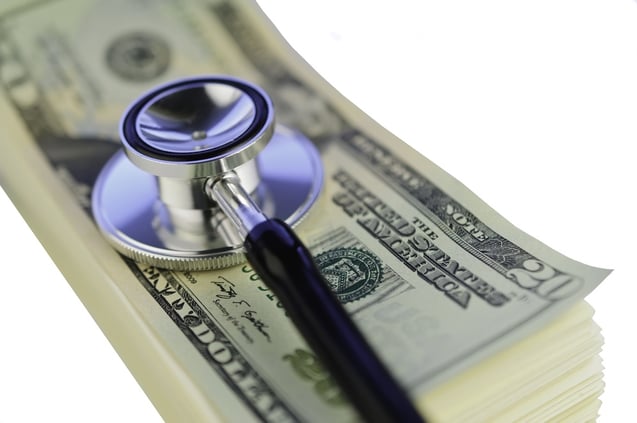 The consumerization of healthcare isn't off in the distant future; it's here now. Consumers today have more choices than ever before, both in healthcare and in other industries. Outside of healthcare, buyers know that if a company doesn't "wow" them they have the option to shop elsewhere. So how does this translate to healthcare -- where the service isn't a trendy new gadget, but rather the existence or absence of quality medical care?
The reality – as in other industries – is that patients are choosing providers that meet and exceed their expectations. If patients feel the service they receive or their health outcomes are subpar, they will go elsewhere for care. Or, even more alarming, they might not anywhere until an amublance brings them to the emergency department.
If patients select another provider, they also tell others about their unsatisfactory healthcare experiences. The effects of negative word-of-mouth reviews and patients jumping ship are obviously harmful for providers, and damaging to your revenue picture.
Before concluding this four-part "Year of the Patient" series with some insights on improving patient satisfaction and, ultimately, the cost and quality of healthcare, here's a quick glance at the previous installments of our series.
Jan. 18 – Value-based care transforms patients into consumers.
Jan. 25 – Is technology replacing our human touch?
Feb. 1 – Population health, the ultimate focus.
Defining patient experience, satisfaction, and quality.
Patient satisfaction refers to the level of contentment patients have for one or more aspects of care. You can ask a patient whether they were satisfied or dissatisfied with their hospital room. Maybe they loved the room. But that bit of feedback only speaks to one tiny part of what you provide your patient.
The patient experience begins with the very first touch-point between a patient (or family member) and caregivers. This might be a phone call, access to your website, your parking lot, signage for facilities, or something else. The sum of all of these things and many others, how they fit together, this is the patient experience. By listening to patients and working to deliver an experience that matches their wants and needs, you can positively impact patient satisfaction levels.
Using data to improve patient satisfaction
Prior to the healthcare industry's migration from volume (fee-for-service) to value-based care, providers could just go through the motions of collecting data and submitting it for reporting. But today, medical teams need to take things further and do more with their data. Insights from data should be used to improve patient experiences.
Hospitals, for example, can start by looking at the patient satisfaction data from HCAHPS surveys, and using it to create performance improvement initiatives. Not only will this ensure that the patient satisfaction issues that affect quality scores and reimbursements are addressed, but it will enable providers to deliver the types of experiences patients want and need. Survey data is just one place where providers can look for key insights. EMR data, for example, contains valuable information that medical teams can use to do things like:
Establish performance baselines.
Perform root cause analysis.
Understand patient populations.
Learn about the effectiveness of clinical and organizational processes.
Is it time to pick a healthcare quality partner?
Accessing data insights is a challenge for a lot of healthcare teams – either because they are not well-versed in data abstraction and analysis, or they do not have resources available to perform these tasks. Partnering with a knowledgeable company that offers solutions for capturing, analyzing, and using data, is a smart way to put an end to data struggles. Primaris meets that description.
While it's important to understand what the data is saying and how it affects value-based care reimbursement models, let's not forget that establishing and maintaining the age-old doctor-patient relationship is still vital, though it can get sidetracked by demands for data, electronic health records, and more.
The doctor-patient relationship.
Maybe an occasional lens adjustment is needed for our perspectives. Physicians will see thousands of patients and will fill out thousands of charts, orders, and prescriptions. Providers also hear either demands or suggestions from patients for prescriptions for the latest medication the patient saw in a television ad, rather than follow the doctor's advice based on the entirety of the patient's medical record and less expensive options. (We frequently hear that remark from physicians.) On the other hand, patients - especially healthier patients - might see only one doctor for a long period of time or a lifetime. The patient - now, more than ever, a consumer of health care - wants to feel like the doctor's only patient.
Good, attentive communication from both patient and physician goes a long way towards keeping those perspectives while maintaining the important relationship. Healthy communication will continue to lead to good health in "The Year of the Patient" and beyond.