If value-based care is the engine that's taking healthcare to a destination of quality improvement, better patient outcomes, and lower cost, what is fueling the engine?
The answer is right in front of us – perhaps overwhelming us at times – and it will make all the difference when it comes to transforming clinical practices, complying with a new array of quality improvement requirements and, ultimately, affecting the way and the amounts that physicians get paid for providing care.
What is fueling the engine? Data. That's why understanding the health data life cycle is vital for improving both the quality of care – for individual patients and populations – and the cost of care.
Here's a quick review of the health data life cycle:
Find the data.
Capture the data.
Normalize the data.
Aggregate the data.
Report the data.
Understand the data.
Act upon the data.
One additional stage, which is a combination of several, is secure, manage, and maintain the data. (Listen to our 7 Stages of the Health Data Life Cycle podcast here.)
Value-based care: Decades in the making.
The head-spinning changes occurring in healthcare's seismic shift from fee-for-service reimbursement to value-based care payment models has led to an ocean of patient and health data, along with an alphabet soup of colorful acronyms. Surely, the change has been rapid – and frequent – and a challenge for physicians and nurses, administrators, and the entire roster of clinic, health system, and hospital staffs.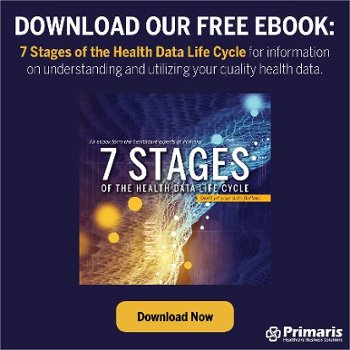 So fast, it seems, that it's easy to imagine the change began occurring overnight, as if it crept up on us under cover of darkness, looming in the pre-dawn shadows and waiting to pounce at first light. No doubt some may dismiss that description as too ominous and over-dramatic; others will certainly nod in agreement. But the transition from volume to value has been under way for a few decades now.
President Lyndon B. Johnson signed Medicare into law in 1965 and 12 years later the Health Care Financing Administration (HCFA) was established to administer Medicare and begin building a national network of Peer Review Organizations (PRO) to review Medicare costs and patient care. Some rudimentary data mining was put in place to help HCFA see the full scope – as much as possible – of costs, procedures and general overall health in regions across the country. Those early days of hit-and-miss, pen-and-paper medical records were a precursor of the astonishing sea of health data that today is flooding physicians and health systems with extra work and costs.
The quality marathon becomes a sprint.
As the healthcare industry fast-forwarded to the current emphasis on value-based care, the Sustainable Growth Rate hospital and physician payment method that was part of the original Medicare law was showing flaws in keeping up with the number of individuals on Medicare and the costs associated with their care. Additional steps were put in place to put the system on a trajectory toward value-based care and HCFA's name was changed to the agency we know it as today: The Centers for Medicare and Medicaid Services (CMS).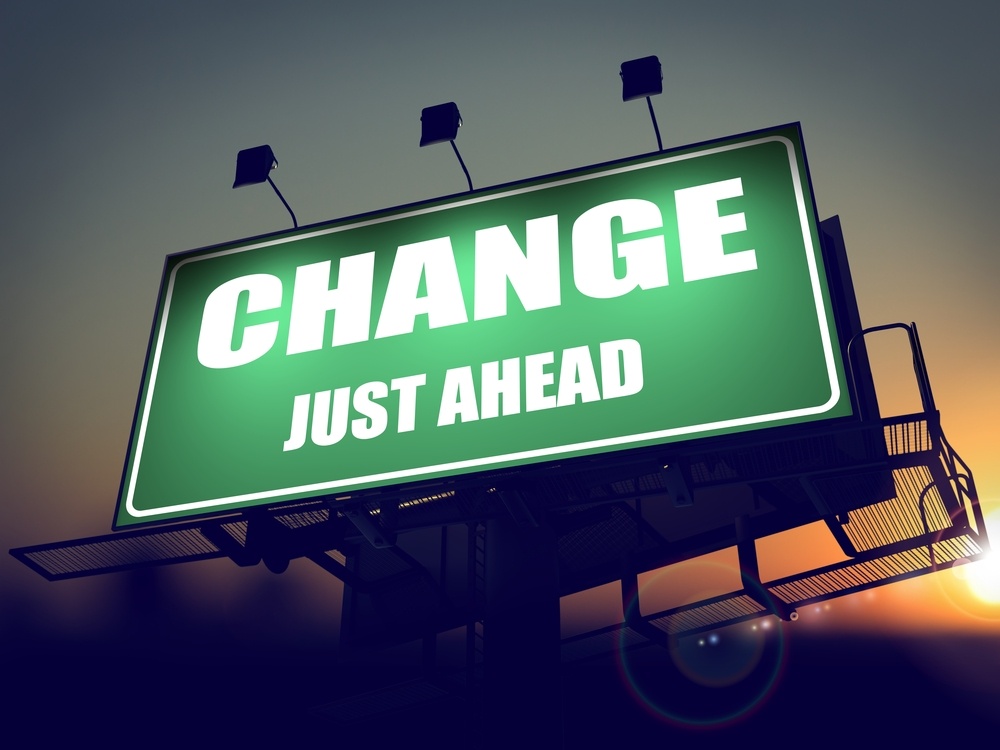 At the same time, another common theme began emerging. As the largest single healthcare payer in the country, Medi­care often leads the private insurance industry toward change, too. CMS began to require that hospitals work on specific quality measures and report the data. At the same time, the Joint Commission, which provides coveted, valuable accreditation for hospitals, also began adopting some of the same quality measures in order for hospitals to earn accreditation. Quality reporting work began picking up the pace in terms of sophistication and demand. New requirements for quality measure reporting centered on a variety of the most costly procedures, from hospital acquired infections and ventilator-associated pneumonia to reducing readmissions and quality outcomes for both inpatient and outpatient charges.
Meanwhile, CMS began pushing hard for data to be abstracted and digitized. And CMS began taking steps towards requir­ing quality reporting from physicians' offices, not just hospitals. It was another step – perhaps a giant leap – toward requiring the use of electronic health records. (EHRs).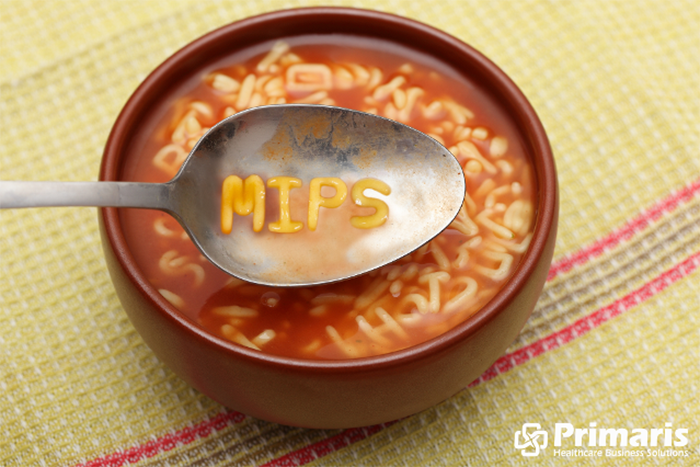 Along with the coming flood of data was that bevy of colorful but now-common programs and acronyms. The journey towards value-based care was in full steam, evolving into the Quality Payment Program, the Medicare Access and CHIP Reauthorization Act of 2015 (MACRA) and the Merit-based Incentive Payment System (MIPS).
And here we are.
MACRA – which birthed the QPP and MIPS – came along in 2015 in large part due to Congress's ongoing struggle with the old Sustainable Growth Rate method to control spending on Medicare services. By 2015, the SGR was going to result in a dramatic physician payment reduction of more than 20 percent. That reality would have had serious implications for doctors' ability to accept Medicare patients.
MACRA replaced the SGR, putting in place both incentives and penalties for physicians and health systems that fall short of quality measures. The goal of MIPS is to tie 50 percent of Medicare reimburse­ments to a quality reporting and scoring system by 2019. CMS would like to eliminate fee-for-service entirely – with commercial insurers following along, no doubt – by the middle of the next decade.
It's a tall order, indeed, but the data-fueled, value-based care train is rolling full steam ahead. The future of payment models and quality care – the equation that equals value – will be increasingly tied to population health, social determinants such as transportation and other societal factors, coordination of care, bundled payments, coordination of care, and more.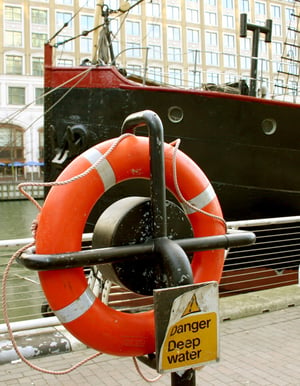 Are you drowning in data?
With quality measures and financial incentives driving improvement, there are now 2,100-plus measures for large health systems to track and report. Though value-based care still seems like a new concept for many healthcare providers and health systems, the new reality has been headed our way for a few decades now. And the new reality of value-based care is not an option for most providers, especially as both public and commercial payers are now driving the train.
Many providers are drowning in their data and struggling to keep up with quality reporting demands. If that describes your practice, ACO, or health system, check out the trusted data abstraction services offered by Primaris, a pioneer in the nation's transition from fee-for-service to value-based care. Primaris takes care of your data, so you can take care of your patients.
---
Previously in the health data life cycle series