If you are like many providers, then you are knee deep in the weeds of reporting, abstracting, and attesting for 2016 PQRS. And if you're not, then you better get going. CMS deadlines are weeks away, and now is the time be gathering data and making sure every 't' is crossed and 'i' is dotted.
For those that aren't familiar, the Physician Quality Reporting System (PQRS) is a quality reporting program that encourages individual eligible professionals (EPs) and group practices to report information on the quality of care to Medicare. PQRS gives participating EPs and group practices the opportunity to assess the quality of care they provide to their patients, helping to ensure that patients get the right care at the right time.
How are you reporting? Here are the dates you need to have marked on your calendar:
If you are reporting PQRS measures via Claims, you should finish submitting those claims for processing by Friday, February 24. Submitted claims include claims adjustments, re-openings, or appeals.
If you are reporting electronic Clinical Quality Measures (eCQ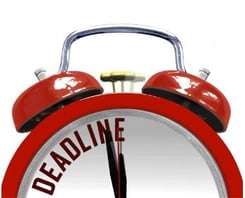 M)/PQRS measures via electronic health record (EHR), you should upload your Quality Reporting Document Architecture (QRDA) files by Monday, March 13.
If you are reporting through a Qualified registry (QR) or Qualified Clinical Data Registry (QCDR), you should contact your registry (or quickly find an open registry to signup) and, if not already, send data or enter through the registries web portal. Deadli
nes for data vary by registry. CMS must have the data from the registries by either Tuesday, February 28 (QCDR-QRDA format) or Friday, March 31 (QR and QCDR-XML format).
If you are reporting through the GPRO Web Interface, you should submit data by Friday, March 17. If working with a data abstraction company, reach out as soon as possible to begin pulling data.
Don't miss this opportunity!
We will be presenting during the QIN-QIO regional PQRS and Meaningful Use (MU) Open Forum on Thursday, February 16 at noon CST. You won't want to miss this opporutnity where we'll walk-through MU attestation and the top PQRS submission/MU attestation issues and their solutions.
The webinars will be delivered via WebEx, and instructions on how to join the call will be given upon registration. To register for the call, please see the links below:
Thursday, February 16 noon—1 p.m. CST
Find Physician Quality Reporting System & Meaningful Use Open Forum and select "Register" on the right.
Complete the registration form and click "Submit".

Primaris performs GPRO abstraction and mock audits. Read more about how our PQRS tool streamlines the process. Download our Benchmarking Case Study below to see how we've helped clients identify opportunities for improvements and provide proactive solutions.