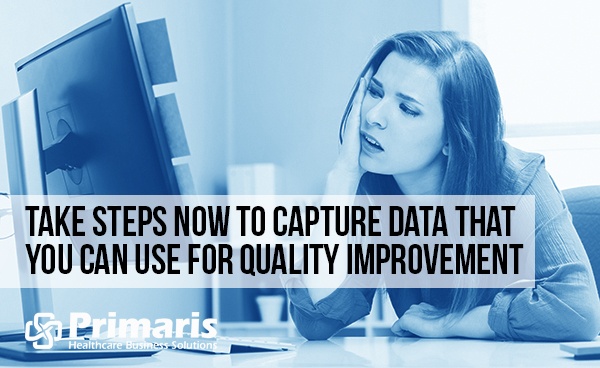 In the past, the financial impact of emerging value-based payment programs was relatively minimal. Healthcare teams only needed to be somewhat concerned about the effects of value-based payments on revenue and income – but that has changed. Healthcare reimbursements that are tied to value have increased considerably, and they will continue to do so.
Case in point: The Centers for Medicare and Medicaid Services (CMS) has already successfully tied 30 percent of traditional, or fee-for-service, Medicare payments to quality through alternative payment models (APMs), and appears to be on track to increase that to 50 percent of payments by the end of next year.
Now that more payments are based on performance there is greater financial motivation to take steps to prevent readmissions, generate cost savings, coordinate care during transitions, adopt electronic health records, and meet other quality measures. Why? Because these things directly affect every healthcare provider's bottom line. The lesson is that teams must focus on areas that directly affect payments - or expect to take financial hits.
Data's new purpose.
Data and payments are becoming more intertwined. Reporting quality data is a process many healthcare teams are familiar with and have experience doing. But data is essential for more than just reporting; it has a much broader purpose.
Healthcare providers need to be using data to inform and drive quality improvement initiatives. As they do this, providers need to use data to measure their progress along the way in order to make corrections as needed.
Data overload.
It is common for providers to run into barriers as they try to capture, analyze and apply data. One of the biggest problems for a majority of providers is that there is simply too much data and too few resources to manage it. While data is valuable, and too much data seems like a non-issue, when you are swimming in data it is difficult to extract actionable insights. Unfortunately, this is a problem many hospitals and healthcare providers are familiar with.
Getting behind on data abstraction is easy; however, getting caught up is not. The following posts that we've previously shared on this blog offer some great tips for digging out of holes when you are weeks, months, or even years behind on data abstraction.
Here's How You Can Catch Up For Good With Chart Abstractions.
Make A Change For The Better, Outsource Your Data Abstraction.
Data, Data Everywhere, But Not A Drop To Report.
Partnering With Primaris For Data Abstraction—What's It Like?
The goal is to capture and abstract data that is timely, accurate, and actionable – and then use that data and key insights to make healthcare better. Prioritizing abstraction to avoid backlogs, educating clinicians to ensure data is captured correctly, and maintaining consistency during abstraction are steps providers should take to make sure data actually is timely, accurate, and actionable.
For more resources and support to help with data abstraction and management, contact us today.