Getting to the heart of a problem – locating the roots – is sometimes a difficult task. With myriad challenges vying for attention among health systems and healthcare providers, now seemed like an opportune time to revisit root cause analysis, a common method of problem-solving that is used to identify the main cause (or causes) of specific problems.
The purpose of root cause analysis is obvious – if you can determine what is causing a problem then you can eliminate that cause, and subsequently the problem. While root cause analysis is not unique to healthcare, it is an essential component of healthcare today because of the industry's emphasis on quality improvement.
Important ties to new payment models.
Healthcare providers and organizations of every shape and size are working to make quality improvements so they can achieve goals related to outcomes and patient experience, and earn reimbursements under value-based payment models. Root cause analysis - because it addresses systemic problems - makes long-lasting quality improvements attainable. With that in mind, root cause analysis should be a routine part of quality improvement efforts.
There are several common root cause analysis methodologies, and most incorporate some variation of these steps:
Define a problem.
Compile information.
Analyze data to learn about the smaller factors that contribute to the problem, as well as the root causes of the problem.
Apply solutions that address the root causes and prevent recurrence.
Learn the seven stages of the health data lifecycle. Download our ebook here.
Different approaches, but same goals.
Some root cause methodologies are much more complicated than others. Whether you conduct a root cause analysis using a method that involves asking a series of "why" questions, or you rely on a method that uses tree charts or cause and effect diagrams is not important. What matters most is that you have a reliable process and use it to analyze information so you can identify both the cause of problems and solutions to those problems at the most fundamental level.
---
Project Vs. Program, Jason Kidd Vs. Michael Jordan - Quality Talk podcast
---
At Primaris, we use root cause analysis to develop all of our healthcare improvement strategies. Our approach to quality improvement projects involves doing things like:
Conducting a root cause analysis to identify the most fundamental reasons behind a problem.
Asking questions that include "What is happening?" and "Why is this happening?"
Applying knowledge gained from thorough analysis to uncover system issues.
Devising corrective strategies that substitute core issues with replacement solutions.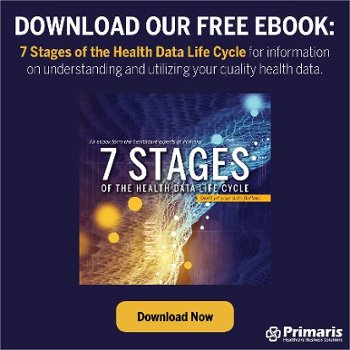 From questions to answers to solutions.
Root cause analysis is a versatile practice that can be used to examine many different types of problems in healthcare – from organizational problems to staffing issues, and problems with work environments. To maximize the effectiveness of root cause analysis efforts, it is important that healthcare teams have reliable data to analyze, have a good grasp on analytics, and have people and processes in place that will turn root cause analysis findings into real quality improvements. (Is your data ARTA? Accurate, reliable, timely, and actionable. Download our ARTA infographic here.)
For more details about how Primaris uses root cause analysis to successfully drive quality improvements, contact us today.