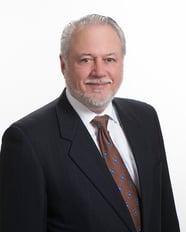 Our CEO Richard Royer's article, "Resources to Know for Registry Abstraction Success," featured last week in Healthcare Business Today, discusses the growing importance of registries and how your team can stay up-to-date on guidelines and reporting requirements.
Registries are becoming increasingly important in healthcare because of the insights and benefits they offer medical providers and their patients. Registries also give hospitals a way to benchmark their quality metrics and measure their efforts against industry standards.
When registries make changes to their manuals it can lead to headaches for hospital teams that need to accurately abstract data for reporting. Quality teams should monitor the following resources so they can stay up-to-date on guidelines and reporting requirements:
Registry home page
FAQs
Emails
Newsletters
Monthly calls
Conferences
Tracking these sources is essential for learning about registry news, however, it is also laborious. Registries are extremely complex. Teams that do not have the bandwidth to monitor these various information channels – in order to ensure they have the information they need to avoid costly mistakes – should consider working with an external abstraction partner.
The benefits of outsourcing registry abstraction exceed guideline updates. Outsourcing gives time-strapped teams the extra resources they need to get through charts before they pile up. Teams can avoid backlogs and even have extra hours to work on other high-priority quality improvement work when they do not have to struggle with registry abstraction on their own. For many teams, outsourcing abstraction is a smart choice.
View the full article here.