Anyone within a hospital who has ever been responsible for abstracting data from medical charts knows the pain of charts that are missing data from required registry reporting fields. The data points hospitals are required to submit vary from one registry to the next. While it is the job of abstractors to know what data is required for the different registries, abstractors can only pull information from records if that info is actually there.
Because missing data is a such a common problem – not to mention a huge headache for abstractors – it is helpful to know some strategies for tracking down key information that is absent from charts.
One of the reasons behind missing data is quite obvious—clinicians within the hospital are not capturing information correctly. When this is the case, solving the problem takes teamwork. It takes abstractors and clinicians working together cooperatively. Abstractors need to analyze records and identify missing fields. From there, abstractors can pull records by those missing fields, and then look to see what doctors or clinicians are omitting registry required data. After that, correcting the problem becomes a matter of working with those clinicians to educate them on what information needs to be documented and why it is important.
---
Quality Talk podcast - The 7 Stages of the Health Data Life Cycle
---
Once plans are in place to address internal causes of missing data, the next step is to think about care coordination and how to track down data that is needed from sources outside of the hospital.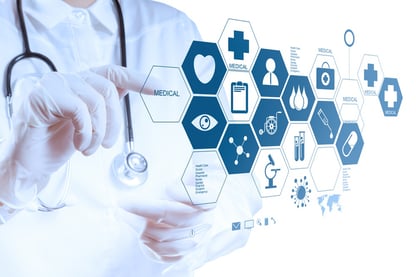 To fill in missing pieces of information that are needed for registry abstraction, hospitals must work to obtain more complete pre-arrival documentation for patients. This means collecting information about when a patient first started receiving care, what their vital signs were when they were first seen, what medications they received, and so on. Obtaining this info requires cooperation with EMS and other hospitals. One thing that makes getting this information easier is the creation of data repositories. Hospitals should check to see if there is a data repository for EMS records so they can access the information they need. Beyond that, good communication and care coordination are essential for tracking down missing data.
Clinical data registries are useful for improving the quality of healthcare. Participation in registries allows providers to measure their own quality metrics against a wider data set. By doing this, hospitals can evaluate processes and develop quality improvement strategies. But in order for registry participation to be beneficial, hospitals must have good data. When abstractors find that key registry abstraction data is missing, they need to look for ways to not only collect the missing information, but also make organizational changes so data is more complete in the future.