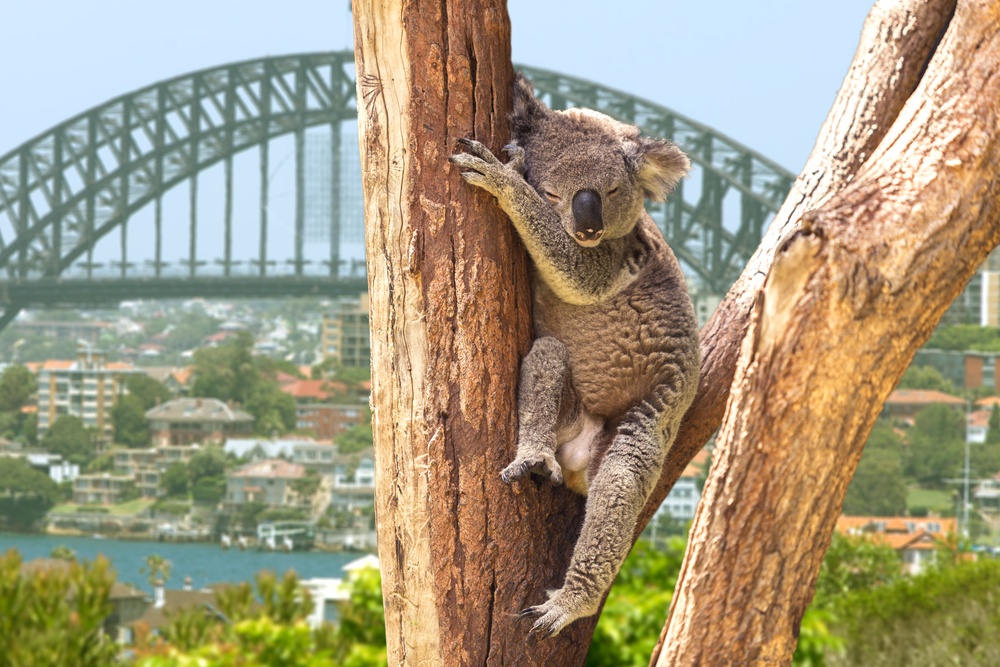 Quality Talk goes to "the land Down Under" for episodes 43 and 44, a two-part conversation with Dr. Bernadette Eather, the National Manager of Clinical Quality and Patient Safety for Ramsay Health Care in Australia. Ramsay Health, the largest private medical provider on the continent, has 73 hospitals in Australia, more than 100 hospitals in France, 30 in the United Kingdom, and several hospitals in Malaysia and Indonesia.
Dr. Eather is based in Sydney, which was "a bit frosty" at 64 degrees when Quality Talk host Jodie Jackson Jr. connected with her in late June. Middle of winter down in the Southern Hemisphere, mid-summer in the Midwestern U.S. of A. Your host is perpetually fascinated by little details like that and he has worn out co-workers by repeatedly pointing out that the interview with Dr. Eather was a time travel experience. It was 5 p.m. Monday in Columbia, Mo., and 8 a.m. Tuesday in Sydney, Australia.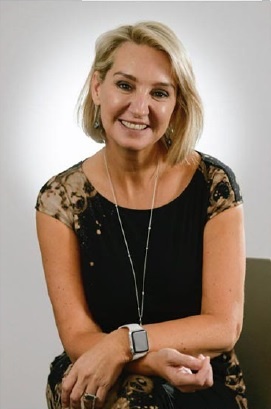 Meet Dr. Bernadette Eather
Responsible for the strategic oversight of clinical incident management, quality improvement, data analytics in patient safety, and development of clinical policy and procedure for the 73 Ramsay Hospitals in Australia.
Former Director of Patient Safety for NSW Health at the Clinical Excellence Commission, where she was responsible for the State-wide patient safety program.
Experience working in health care for more than 25 years in a range of clinical, operational, and clinical governance roles.
Doctoral research focused on Patient Safety and Clinical Quality Systems in acute hospitals.
Passionate about patient safety, sharing lessons learned, and promoting the safe, high quality care Ramsay Health Care provides.
Mental health: Global need, global focus
There's a significant emphasis on mental health in Australia. Ramsay has 1,000 mental health beds in the country, and 4,000 mental health beds globally.
Dr. Eather – "Across the globe, the demands for mental health services is increasing. Also, we're starting to see the stigma of mental health removed."
Australia has "Are You Okay Day," which encourages people to ask, "Are you okay?," and to make time to listen to responses. The special emphasis has resulted in "fantastic outcomes" and a variety of treatments of mental health conditions, Dr. Eather says.
Related: Primaris, as a subcontractor to TMF Quality Innovation Network, works with healthcare professionals and facilities to encourage depression screening and other mental health services. That work is done as part of Primaris' long-standing history as a Quality Improvement Organization.
Dr. Eather brings an incredibly authoritative voice to the topic of clinical quality, patient safety, and quality improvement. She adds, "I can hand on heart say Australia has one of the safest health systems in the world."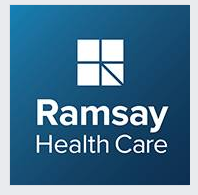 Regarding patient safety - "We get it right the overwhelming majority of the time." The focus is now shifting to recognizing the right steps and the high-performing teams and individuals, rather than taking a punitive, disciplinary approach. "It's about teamwork, communication, and leadership … For us, moving into the future, it really is about the culture" to advance and advocate for patient safety.
Related: The Center for Patient Safety, an affiliate of Primaris, emphasizes developing a culture of safety, nurturing that culture from the top down.
Dr. Eather – "The leadership absolutely drives culture." Ramsay has "made quite a big investment" into the Vanderbilt program that recognizes a formal, structured method of training staff "in greater assertiveness … to question what is happening, points out what could be putting a patient at risk." There's a greater emphasis on correction, not punitive action.
Failure in communication is the biggest factor in adverse events, she says, adding, "Getting that communication and the culture right is really important for us."
---
Quality Talk - Medical error: The high cost to lives and health care
---
Dr. Eather also champions the role of nurses not just as a conduit of care and information to patients, but to help patients become their own advocates. She wrote about that very topic in an article titled, The nurse as the patients advocate: Is it time to put down the banner?, for the Aug. 13, 2017 edition of The Power to Persuade, a discussion blog and annual symposium focused on social policy. (Australian-focused but with a global scope.)
Patients come into the hospital for diagnosis and treatment. "They stay in the hospital for nursing care." Dr. Eather encourages teaching patients to advocate for themselves, "to ask questions, inquire about what is happening."
"That's a big facet of quality improvement. We want patients to say, 'Excuse me, have you washed your hands before you look at my wound?' Those conversations and questions are not always easy."
---
Blog - Patient safety reflects an organization's culture
---
Patients 28 and under – "they doctor shop" as a matter of convenience. "It's very different from the older population," Dr. Eather says, referencing her in-laws. "They would never question their doctor … I think we're seeing the younger generation challenging that. They are more prone to advocate for themselves."
When it comes to the ubiquitous nature of healthcare data for improving patient and population health in the U.S., the same is true of Australia. Electronic health records (EHRs) are already widespread in the public health system, especially in critical care, emergency department, ICU, and operating room suites. And in the non-hospital based primary care arena, "the overwhelming majority, over 80 percent, have all medical records online," though, as in the U.S., the transfer of that information into hospitals "has been a bit clunky."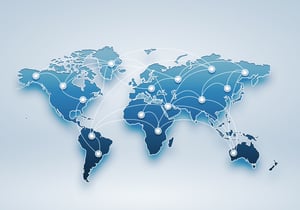 So it seems that issues surrounding interoperability of EHR and other medical records systems is also a global issue.
Australia, which has a publicly-funded health system (taxpayer-funded), has a national database, My Health Record, which is an online summary of key health information, such as allergies, medications, and other patient health data. As of now, Australians must opt in to get a My Health Record, but after Oct. 15, residents will have to opt out if they don't want one.
"We're in the very early days" of health information technology, Dr. Eather says. "I think we've got varying degrees of sophistication."
There's also a push for national indicators around adverse events, such as incorrect procedures and retained instruments, and "rare, never events." Ramsay already collects information about surgical site infections, falls resulting in fracture, and other incidents. Ramsay publishes the information online.
"We're seeing across the board a requirement for greater transparency," Dr. Eather says. "We're seeing consumers drive some of that themselves." For example: The online resource, Trip Advisor, now includes information about physicians and hospitals for travelers.