Primaris leads healthcare quality improvement initiatives for the Medicare program in Missouri as a subcontractor to TMF Quality Innovation Network-Quality Improvement Organization (QIN-QIO). As part of the TMF QIN-QIO, Primaris works with Missouri providers to promote patient-centered care, make care safer and more affordable, and improve population health. One of the initiatives is a behavioral health project.
Cate Nagus, a licensed clinical social worker, joins the Quality Talk podcast for the second time. She works with Primaris on the QIN-QIO behavioral health regional project. (Read more about the TMF-led QIN-QIO work here.)
National Suicide Prevention Lifeline: 1-800-273-8255
On to the podcast with host Jodie Jackson Jr. and Cate.
Jodie: Cate, welcome back to Quality Talk. In the previous episode you were on, we talked about the important role our mental health plays in our physical health and about the prevalence of depression, specifically in patients in primary care settings.
Quality Talk episode 3 – Depression Awareness Month (October 2017)
2:29 - One study you mentioned in your last podcast really surprised me how so many suicide victims had visited their physician just beforehand. The statistic was that on average, forty-five percent of those who died from suicide had contact with primary care providers within one month of the suicide. That's significant. What can you tell us about suicide risk and the importance of addressing this in primary care practices?
Cate: Suicide is one of those topics that can be frightening for people to talk about for various reasons.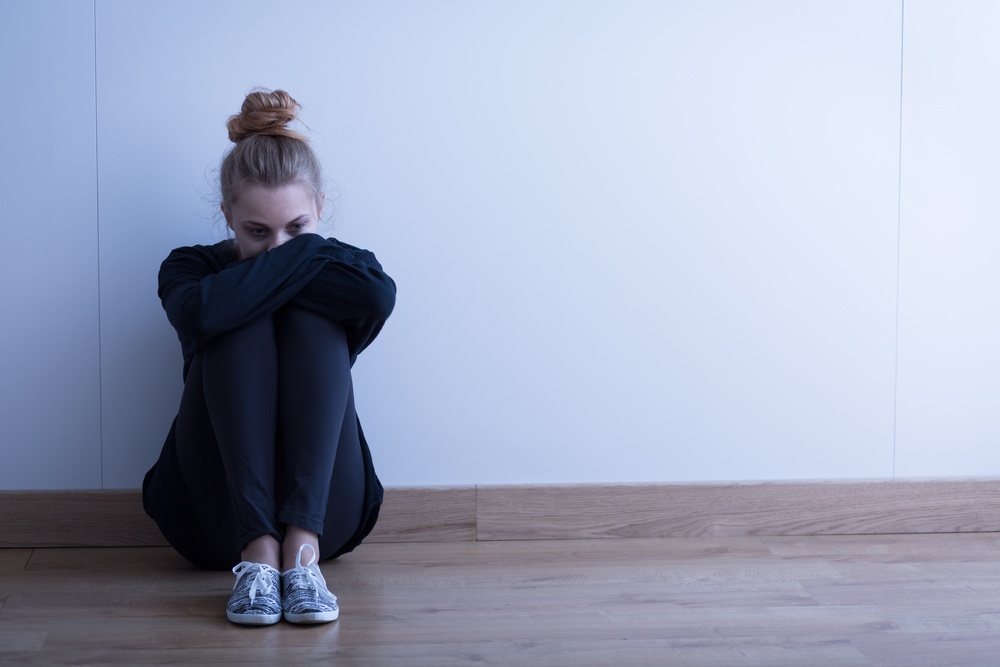 Cate: If you look at U.S. death rate comparisons for the most common medical conditions between 2004 and 2014, there have been many strides in medical diseases such as cancer, diabetes, heart disease, and stroke as death rates from these conditions declined, but suicide rates went the opposite direction, going up 17 percent and they continually rise each year. (Source: Henry Harbin, MD, presentation from CMS Innovation Center Behavioral Health Payment and Care Delivery Innovation Summit on Sept. 8, 2017).
In fact, the Centers for Disease and Prevention Control (CDC) reported suicide as the 13th leading cause of death in Missouri and 10th in the US in 2016. More than half the states have had an increase of 30 percent or more in suicides and overall in the US rates have increased by 28 percent since 1999. A significant finding among the suicide death data is the large number of victims had no known mental health condition at the time of the suicide.
Jodie: That's very interesting, Cate, because often we associate suicide with depression. So, does this suggest everyone should be screened for suicide, no matter their diagnosis?
Cate: Exactly Jodie. There is increased risk for suicide with those with depression and other mental health diagnoses, but sometimes people without a mental health diagnosis attempt or commit suicide--occasionally without showing warning signs or talking about it. You're absolutely right that everyone should be screened.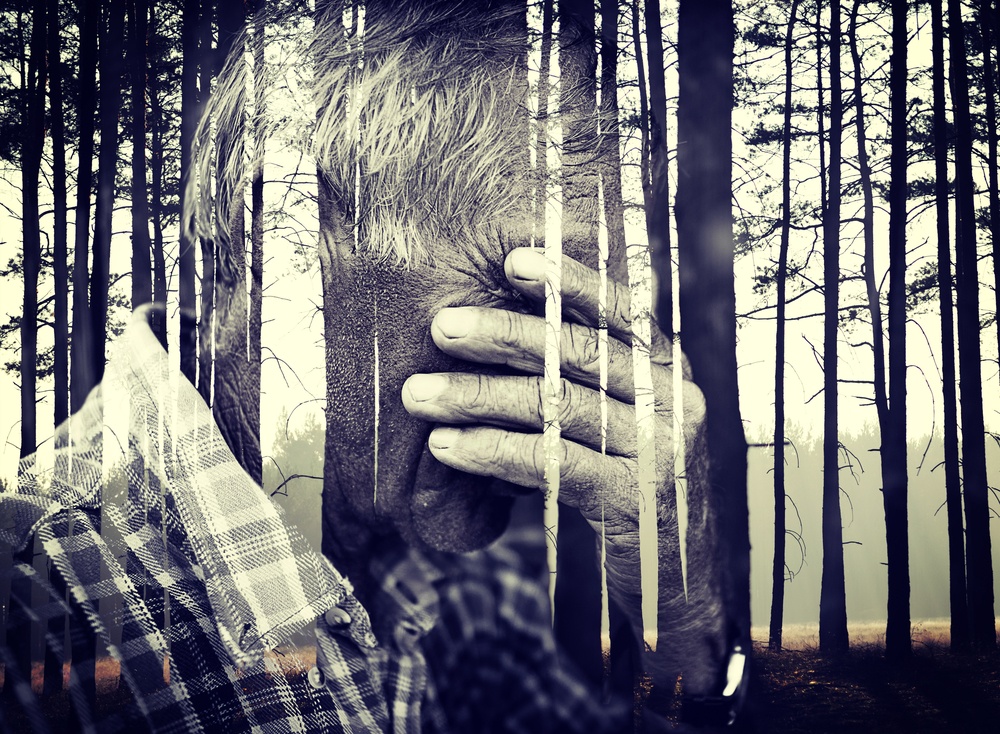 5:43 - Cate: Also, the data used to reflect that older aged Americans had the highest rate, but now it's middle aged Americans who have had the greatest rise in suicide rates (aged 45-54) and in those aged 15-34, it's the second leading cause of death. And we know the rates are actually higher than this as there are flaws in reporting suicides.
Jodie: That is very interesting that there's been a shift in rates based on age. We recently had another guest on a podcast, Dr. Pamela Wible, who shared with us the significant number of physician suicides and all of the systemic factors contributing to this.
---
Quality Talk – Dr. Pamela Wible sounds the alarm on physician suicide
---
Cate: Yes, the data shows rising rates of suicide victims are health professionals. She's right—doctors, but also nurses are particularly at an increased risk for suicide over the general population. Healthcare organizations really should consider adopting prevention strategies to reduce suicide and develop bereavement support systems for colleagues affected by these suicides.
Several years ago, the HEAR Program (Healer Education Assessment and Referral Program) was developed and introduced at the University of California San Diego's Health Sciences School initially designed for physicians, but has now expanded to all health employees at the university health care system. It includes a confidential survey intended to educate about burnout, depression, and suicide, and to refer those identified at risk to local mental health professionals and to reduce suicide.
Healthcare organizations should consider adopting a similar program for their employees and should take a look at their workplace culture and make efforts to change practices counterproductive to employee wellbeing and encourage more self-care.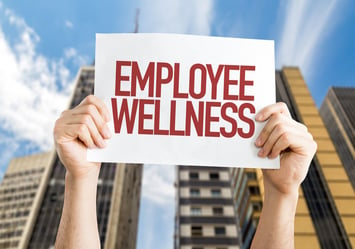 10:11 – Jodie: Cate, taking these steps to prevent the risk of suicide for health workers seems reasonable. Programs addressing employee wellbeing and self-care are essential--especially in the medical field, not only for the safety of the employees themselves, but for the patients they serve. I imagine such programs would impact patient safety and care as well.
Cate: You're 100 percent right, Jodie. We tend to focus so much on the patients in our work, which is good—that's who we're serving, but we also have to remember to take care of ourselves and that's a philosophy healthcare organizations need to really consider. There are so many measures out there we're trying to track to improve care. This should be one of them.
Jodie: Isn't that the truth? Maybe if we focused on this measure, we wouldn't need so many measures to begin with.
Cate, I want to circle back to the HEAR program you mentioned designed for healthcare workers. You said it was a survey that identifies people at risk for suicide so I assume it asks questions specifically about suicidal thoughts. As a reporter, I've heard about this phenomenon of 'suicide contagion,' where there's an increase in suicides after news coverage.
Is there a similar risk when asking people about their suicidal thoughts? Could these questions actually trigger someone to try to take their own life?
Cate: Good question, Jodie. I'm glad you asked this, because this really is a fairly common misperception also among clinicians that asking about someone's suicidal thoughts may increase their risk for suicide. Well, that's simply not true. The published literature on this suggest there is no risk that asking about suicide can increase risk of suicidal ideations and these studies actually suggest the opposite is true - that acknowledging and talking about suicide may reduce these thoughts.
While formal suicide risk assessment is best completed by a professional in mental health, some settings don't have mental health professionals on site or access to them in a timely manner. For these settings, the assessments can be easily completed by other clinicians as this is an acute issue that needs a timely response.
13:12 - There is an easy way to do this. The Patient Healthcare Questionnaire 9, known as the PHQ9, commonly used in primary care is meant to screen for depression. The tool has 9 questions in which it asks the patient if they have been bothered by any of the 9 symptoms in the last two weeks, and the last question asks about, "thoughts that you would be better off dead or of hurting yourself in some way." This ninth question is in the tool in order to identify patients at-risk for suicide.
Some practices use the shorter version screening tool, called the PHQ-2, which only includes the first two questions and if either of those questions are answered, "yes," the remaining seven questions on the PHQ-9 are administered.
National Suicide Prevention Lifeline: 1-800-273-8255
Jodie: Cate, is it possible that suicide risk could still be missed even if someone answers "no" to these first questions? I understand why practices would want to do a shorter version for simplistic and time saving reasons, but I have to ask.
Cate: That has been a concern with this approach that patients may answer, "no," to the PHQ2 question, yet still have suicidal ideations. To address this concern, practices can add an additional question about suicidal thoughts and feelings to the PHQ-2 and if the answer is "yes" to any of these, continue with the protocol to screen for the PHQ9. If the suicidal risk related questions are positive, providers should proceed with the suicide risk assessment tool.
Again, having suicide risk assessment protocol is so important when using the PHQ-9 depression screening tool. A study using the PHQ-9 found those who expressed thoughts of death or self-harm were 10 times at risk of suicide attempts than those who didn't report such thoughts.
So it is crucial to follow-up with the suicide risk assessment when any of these suicide related questions are answered. I am surprised to learn how often the PHQ-9 is used for depression screening, yet there is no protocol for following through with suicide risk assessment when #9 is positive. Several EHR software programs don't have built-in programming for additional suicide risk assessment when this question is answered "yes."
---
"There is increased risk for suicide with those with depression and other mental health diagnoses, but sometimes people without a mental health diagnosis attempt or commit suicide - occasionally without showing warning signs or talking about it. You're absolutely right that everyone should be screened."

- Cate Nagus, LCSW

---
Jodie: Wow. That is scary. So if it's not built into the system, how do the clinicians ensure they are covering their bases to appropriately assess for suicide and make sure their patients are safe when they leave their office?
Cate: That's exactly why we are here to support the practices with all of this information and with all of our resources to supply providers with the appropriate tools to do so. Because you're right—this could easily be missed, which is likely why there is such a high number of suicide victims who were seen by their primary care provider within one month of their death.
There are several suicide risk assessment tools that can be used when suicide risk is flagged from the PHQ-9 screen.
Our regional organization, TMF, has free resources we use with our practices that include pads with the Columbia-Suicide Severity Rating Scale (C-SSRS). This tool has 6 questions and simple response protocol guidance for clinicians based on the patient's answers, whether high risk, medium risk, or low risk. One thing that's very important outside of the screening tool is for those with suicide risk who deny treatment--be sure to ask permission to contact their family, friends, and providers.
Jodie: Aren't clinicians covered under HIPAA to make these contacts without patient consent if they believe the patient is in danger to themselves or others?
18:36 – Cate: Yes, HIPAA does cover clinicians in this way, but it's always best to try to get consent first. But yes—if the patient is dangerous to themselves or others, you are right.
And speaking of danger to self or others, the CDC's report also indicated firearms were the most common method; used in half of all US suicides. This leads me to a major component of comprehensive suicide prevention, which is doing our best to limit access to lethal means for those at risk because this saves lives.
First, we do this by assessing their access to the means and then working with the patient and their support system to limit access as much as possible until their risk is significantly reduced. Lethal means can include firearms, lethal medications, alcohol, and more. Most providers are not trained in talking with patients and their families about reducing access. There is a free online course for providers called CALM, which stands for Counseling on Access to Lethal Means available for training healthcare providers on this.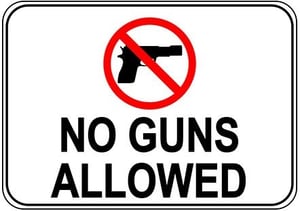 Another great resource is the "Means Matter" website from Harvard School of Public Health's Means Matter Campaign that is comprehensive in covering lethal means counseling. Healthcare organizations really should have lethal means protocols in addition to existing suicide prevention protocol. Another thing practices should consider is building in a flag in the EHR system to remind the provider to talk to the patient and family about lethal means reduction when the patient is flagged at risk in addition to existing suicide prevention protocol.
Jodie: This is all great information for our listeners. And you have free resources our listeners can easily find?
22:22 - Cate: Yes, we have suicide prevention packets to support and supply practices with appropriate tools to screen and assess in their settings. The packets include the Columbia Suicide Screening Pads, National Suicide Prevention Lifeline Wallet Cards with suicide warning signs and the lifeline phone number that can be distributed to patients, and Suicide Screening Provider Tips badge attachments for your ID badge clip for easy reference for risk factors, screening tips, and lifeline numbers. Just last month, TMF had an excellent Suicide Prevention Tips webinar that was recorded and can be accessed on TMF's Behavioral Health LAN page along with many other free behavioral health resources for practices.
One thing not yet included on our suicide prevention packets, but covered on TMF's recorded Suicide Prevention Tips webinar, is the importance of using follow-up means to reach out to the patient. Many studies indicate follow-up care contacts are significant in preventing suicide and attempts.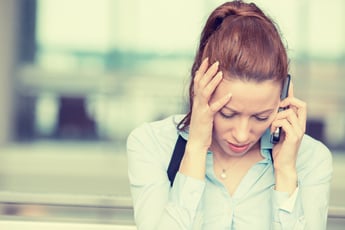 Whether sending letters, phone calls, crisis cards, post cards, texts, or emails—all of this outreach, whether realized or not can make a big impact on someone's actions. This population is so vulnerable—we really need to do what we can.
Jodie: That's really good information and goes to show how a little bit of outreach can go a long way. Now, for our listeners I wanted to clarify that the regional organization where you can find the resources is TMF as in Texas Medical Foundation, not to be confused with CMS—Centers for Medicare and Medicaid.
25:50 – Cate: Thank you for clarifying that, Jodie. The website is: https://www.tmfqin.org/ Sign-up for the Behavioral Health Network and you can gain access to these resources.
Jodie: Well, thank you Cate for talking with us today about this important topic and sharing tips for providers to address suicide with their patients. You're our second guest to cover suicide in a podcast and I hope some of our listeners take this information back with them to do their part in tackling what is considered a public health concern. I know I've seen suicide getting more attention in recent years, so maybe with all of these efforts we can start moving the needle in the other direction.
26:40 – Cate: Yes, people are talking more about it and there are more collaborative efforts including pushing legislation to address the issue. Just this year in Missouri, a bill was passed that mandates psychologists, behavior analysts, professional counselors, social workers, and marital and family therapists to complete 2 hours of suicide prevention training as part of their regular required continuing education hours as a condition of licensure renewal.
Bills continue being proposed and passed, but we still have a lot of work to do and I'm grateful for venues like this podcast to keep spreading the word. Thank you for the opportunity.
Jodie: If listeners want to reach Cate directly for resources, you can reach her at cnagus@primaris.org.
---
Additional resources: