Part 1 of Quality Talk's two-part conversation with Dr. Halee Fischer-Wright, MD, covers a wide range of healthcare ground, with an emphasis on the seismic shift from fee-for-service payment models to value-based care - and the lack of consensus about how to achieve that aim.
Meet Halee.
President and CEO of Medical Group Management Association (MGMA).
Co-author of Tribal Leadership, a New York Times bestseller. Author of "Back to Balance: The Art, Science, and Business of Medicine."
Previously: practicing physician; management consultant in multiple industries; president of Rose Medical Group; chief medical officer within Centura Health.
Recipient of multiple national awards for leadership in innovation, healthcare, business, and women's leadership.
Read the full bio on Halee's Amazon.com author page.
On Back to Balance - "We have lost our focus on strengthening the one thing that has always produced healthier patients, happier doctors, and better results: namely, strong relationships between patients and physicians, informed by smart science and enabled by good business."
Let's start the conversation.
4:36 – Halee: "The thing about being the CEO of MGM is that we have an incredibly diverse group of medical practices, from one-doctor practices to the biggest health systems in the country. So what will work for a one-doctor practice is not going to work for the largest health care system in the country. And yet, both organizations, from the smallest of the small to the largest of the large, struggle with very much the same challenges ... But how you approach it would be radically different in each place."
Healthcare is in a constant state of rapid change as payment models shift from fee-for-service to value-based care, though most of the country – and some value-based care initiatives – are still based on fee-for-service. And it seems that sometimes federal rule-makers propose one-size-fits-all solutions.
Ownership and action.
7:06 – Before we talk about Halee's recent blog post in Physicians Practice, "The healthcare industry is in desperate need of healing," let's highlight some of the great things going on in healthcare. It seems awfully easy to focus on the challenges of electronic health records (EHRs), quality reporting, shifting payment models and revenue cycles, and so on, and especially physician burnout.
Halee points to organizations and individuals who are taking "ownership" of healthcare's ills; among the most notable is Seattle-based Virginia Mason, led by Gary Kaplan.
Note: Virginia Mason has received significant national and international praise for its efforts to transform health care, most notably as the leader in adapting the Toyota Production System for health care.
Halee: "To me, the ownership aspect of really owning what you're going to do and embracing that is where all the potential comes from."
10:08 – "Where we get stuck – as a society – we tend to focus on metrics as opposed to outcomes. We want the silver bullet … What you do in Ann Arbor, Mich., is going to be radically different from what you're going to do in Austin, Texas. We keep looking for that silver bullet, and we're never going to find it."
In one of her most popular keynote presentations, Halee shows a photo that she jokingly refers to as "the most morally bereft slide in my deck" - a litter of Samoyed puppies.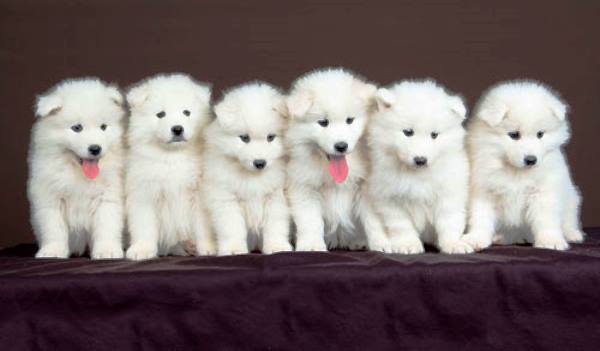 "This is often how the fed government views us in medical practice. Yet if you really look closely, this puppy is a smoker; this puppy is an IV drug user; this puppy has cardiac disease; this puppy has Type 2 diabetes; this puppy will get schizophrenia in another year of two. You can't treat all these puppies the same." It's the same with patients and populations of patients, and providers. "I think that's where huge opportunity is."
'In desperate need of healing.'
The three main points of the post in Physicians Practice: Focus on outcomes; there is no single solution; and build a better model.
The U.S. spends about $18 billion a year documenting quality, which is roughly $39,000 per practicing physician – "just pushing that data from one institution to another institution," but not addressing or affecting quality most of the time. "We have to ask ourselves in this $4 trillion healthcare economy: Is that the best and highest use of that $18 billion?"
15:31 – The national trend is a push towards more consolidation. "Now we're seeing some very interesting models … now physicians are banding together to create larger groups," with an eye on a significant goal: giving control and autonomy back to physicians.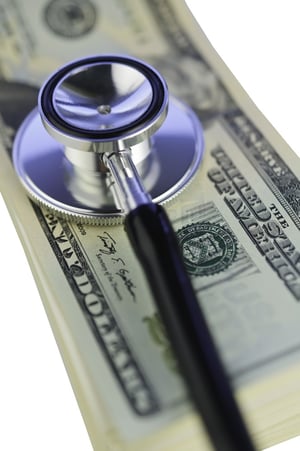 "People think money makes physicians happy. What does motivate physicians, once you assume they're paid fairly, is autonomy, intrinsic reward - and external reward." It's a mistake to say that if physicians are paid 10 percent more, better outcomes will follow. "Physicians leverage their autonomy to be successful."
Halee cites Methodist Physicians in Omaha, Neb., as a good example, for that region, adding and echoing her earlier comment, "I am not convinced that model would work in Chicago."
22:42 – What does MGMA say about the Merit-based Incentive Payment System (MIPS)?
"Almost every health professional association recognizes we can't continue to sustain the financial model we have right now." The aim of much of value-based care initiatives isn't so much about healthier citizens, "but about how can we decrease the spend and get better outcomes … What we're really talking about is an illness-based model."
There are many MIPS elements that MGMA and its members support. Some aspects of MIPS "make it nearly impossible for it to be successful." The biggest barrier is not getting real-time feedback, but rather waiting 15 to 18 months for feedback on reported data from CMS.
The Grand Canyon.
"We all agree we want higher quality with lower cost and better patient and physician satisfaction no one disputes that. What none of us agree on is how you get there."
CMS wants to "pay less for better care," Halee says, recommending that systems and regulators first address waste. The Institute of Medicine says up to 30 percent of healthcare costs are the result of waste; others say the amount is as much as 50 percent due to waste.
MGMA's stance: "We either need to reevaluate how we adjudicate MIPS … or CMS must improve its capability for providing feedback on data."
Quality Talk asks, "How wide is the gap for that to happen?"
Halee's response: "It's the grand canyon at this point in time."
Be sure to listen to the rest of this conversation in Episode 42.