How does a long-time forensic death investigator transition to a career as a professionalism and civility expert?
And what, exactly, is a professionalism and civility expert?
That title describes author, marathoner, keynote speaker, consultant, and Muay Thai practitioner Sue Jacques, who has a frank but uplifting conversation with Quality Talk host Jodie Jackson Jr. about the way social media and other factors influence our ability – or inability – to be civil with each other. Plus, Sue shares some important tips for physicians about communicating more effectively with their patients.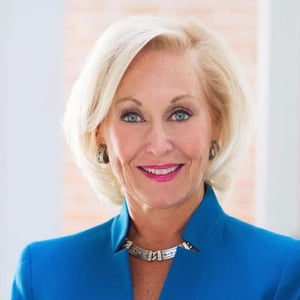 Meet Sue.
Sue Jacques (pronounced "Jakes") – Personal motto: "When in doubt, choose kindness."
Website: www.SueJacques.com
FB: https://www.facebook.com/TheSueJacques/
Twitter: @TheSueJacques
IG: @TheSueJacques
LinkedIn: https://www.linkedin.com/in/suejacques
Sue came to the attention of Quality Talk as the result of her June 6 article in Physicians Practice, "Patients' three biggest complaints about your practice." (Spoiler alert: Those complaints are rudeness, rushing, and reproach. We'll get to that at the 24:36 mark, with more about the physician-patient interaction and Sue's prescription for keeping electronics from becoming more important than the patient.)
2:04 – Sue's optimistic personality is reflected in in her words as she talks about "what we can do, each of us as individuals, to sort of revive and resuscitate respect and civility in both the medical and every day worlds that we share."
3:23 – "'When in doubt, choose kindness' is really the lens through which I see life."
Over 18 years as a forensic death investigator, it was Sue's job "to attend at the scene of a sudden death." The task involved examining the body, gathering evidence, notifying families, appearing in court, and more.
Over the 5,000 deaths investigated, "what I was really seeing was the death of civility. And I saw too many people dying from disrespect," either for themselves or by others. "If we only had more kindness for ourselves and others … we could find our way back to each other's hearts."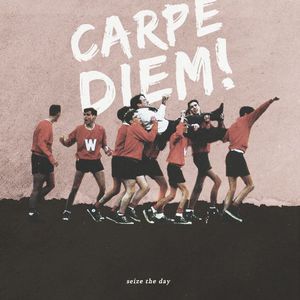 5:39 – She describes her life path as "a journey from corpses to carpe diem." (Made us remember that scene in the movie "Dead Poet's Society.")
"It has been an incredible journey and every step of the way has been very, very blessed. We're all on a journey … every moment is a step in our journey."
She encourages seeing through the eyes of respect and compassion.
"That's what helps us all get along. And we've got a lot of getting along to try to do a little better, don't you think?"
Additional nuggets:
"It's a short leap from being curt to courteous."
"Almost 100 percent of the emails I send start with 'thank you' in the first sentence."
Listen to her tips to avoid sending an "oops" email (11:30.)
"We have taken to looking down more than looking up, and looking at screens instead of into peoples' eyes."
19:57 – For the field of medicine, Sue asks health care professionals to practice a PRN checklist, referring to the prescription instruction to take a medication "as needed."
Sue's PRN checklist for physicians who must also enter details on a tablet or computer screen: P – Is this a professional thing for me to be doing right now? R – Am I showing responsibility by looking at my screen instead of the patient? N - Is this necessary. Do I really, really have to tend to this right at this moment?
Sue has authored "What the Fork?," which she describes as "an unpretentious guide to formal dining for informal people." What do you do with all the silverware in front of you at a multi-course meal?
"Dining is simply an opportunity for us to get together and connect with each other over food. It's a very valuable business skill, but it's a life skill as well."
She is currently writing, "Life Lessons from a Death Investigator: How to Live Like There's No Tomorrow."
The "Life Lessons" book draws on over 18 years as a forensic death investigator and 5,000 "sudden and violent deaths." Sue offers eight life lessons that anyone can learn from. (Program note: You'll have to wait and read the book.)
24:36 – What about those three biggest patient complaints? Rudeness, rushing and reproach. A summary from the article:
The grievances I've received from patients can be sorted into three categories. Sue provides an overview of what they're saying with some ideas about how practices can circumvent these pitfalls.

Rudeness

Complaints in this category range from being verbally attacked by a receptionist to feeling insulted by a physician. One writer, the relative of a patient, spent countless hours in the waiting room during her loved one's multiple treatments and claimed the entire office, including the specialist, was in on a network of gossip behind the couple's back.

Rushing

Patients are frustrated and confused when they're not granted adequate time to have a complete conversation with a medical professional about their symptoms, results, treatments, medications, diagnoses, and plans. … A big part of this problem lies in unrealistic scheduling.

Reproach

Some patients say they've been made to feel that they're to blame for their medical condition. And let's face it, that's often the case. But they don't appreciate being scolded or talked down to.

The bottom line is this: Patients want patience as much as medical practitioners do. Beyond rudeness, rushing, and reproach lies respect. I get the feeling that's what the patients who write me are looking for.

---

RELATED - Episode 31 - Chris Wheary, "Putting the care back into health care"

---
More from Sue: "Medicine certainly has become big business … We have to be factual about that. Still, patients need to be more important than process."
30:57 – "From my experience, I think all medical systems are stressed – universally." Rudeness, rushing, reproach are not unique to any health care system. In Canada, where Sue resides, she must schedule a physical exam with her general practitioner 12 months in advance. ""A busy physician is a busy physician and a busy practice is a busy practice, around the world. These problems are universal."
33:49 – "One thing infecting our offices and practices is gossip. Gossip is a very dangerous thing to have in a medical practice, in a family, in a friendship, in a business." She offers a "gossip hack," based on the first two letters of the word. "We can stop gossip single-handedly if we simply get up and go when it starts. Just don't play a role. If you listen to gossip, you're just as much of a problem as the person who is gossiping."
Video on website: Pause and Effect. "Choosing to pause can make such a massive difference in a friendship, a relationship, a decision in life."
Now for all that bravado on social media. How can we turn that ship around?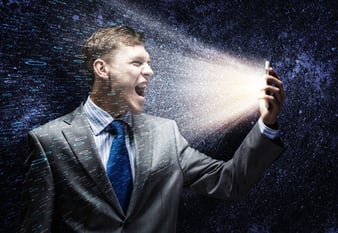 40:14 – "This is a really tough challenge. We've created a bit of a monster. We're pointing fingers at everybody else. We're all part of this problem." When the cyber highway came along, "we forget to put up the road signs." Social media users are sometimes prone to "become so emotional that we get caught up in other peoples' stuff … And keyboards – fingertips - give us false confidence. We start filing bullets in the form of texts, posts, and emails."
"There are monologues flying around instead of dialogues. Only you and I can change that."
46:49 – One of Sue's keynotes is titled, "Civility CPR." It stands for compassion, professionalism, and respect.
What should listeners be sure to take from this episode? "I have personally seen so many unfinished lives," Sue says, repeating her basic message of kindness and respect. "I hope that people will take away the message that kindness is a choice. If you're not sure what to do: When in doubt, choose kindness."