What's ahead for healthcare in 2019? Will artificial intelligence (AI) take over? What are the ongoing challenges for healthcare providers – at a time when more primary care physicians are retiring, fewer are entering family medicine, and a "Silver Tsunami" of Baby Boomers is beginning to flood our healthcare industry?
Episode 57 looked back at 2018. Now we're looking ahead.
This is the fifth time Quality Talk host Jodie Jackson Jr. and Primaris Director of Project Management Robin Corderman have teamed up for an episode. As Marketing and Communications Director Rachel Verslues introduces the duo, she says, "They have way too much fun when they hit the 'record' button." (Check out their previous co-conspiring episodes below.)
Episode 14 – What to expect in 2018, Part 1
Episode 15 – What to expect in 2018, Part 2
Episode 34 - Project vs. program, Jason Kidd vs. Michael Jordan
Episode 57 – Hindsight is 20/20: Looking back at healthcare in 2018
On to Episode 58.
Here's our list of topics for this episode; not so much a rundown of predictions, but observations about what is happening in healthcare and what will remain on the front-burner.
Mergers and partnerships.
Additional drug industry price regulations and scrutiny.
National spending on healthcare increases at a slower rate.
The non-medical sector is poised to enter healthcare in some capacity.
Primary care docs are needed, but in shorter supply.
Social determinants of health.
Loneliness epidemic.
AI comes to the foreground.
Mountains and oceans of healthcare data.
A new pandemic?
Self-efficacy: Consumers taking charge of their healthcare.

Space: 1999.
The host remembers the sci-fi television show from the mid- to late-1970s. "I don't see anything as sci-fi any longer. It really does seem that anything is possible."
3:39 – Robin notes that healthcare is now filled with "massive piles of data," and reassures executives that Primaris is positioned and experienced to help healthcare clients grasp and use their data for patient and population health improvement. And just as there have been myriad mergers and partnerships among health industry players and payers, vendors are also joining forces where necessary.
One example: A partnership between Primaris and Healthmonix, as well as a Primaris-AFMC partnership.
In the not-too-distant future, patients entering Northwell Health facilities will be recognized and logged into the system before they are ever greeted by a human, touch a computer keyboard, or handle a piece of paper. This info was gleaned from an intriguing article about the here-and-now use of biometric tech.
Rx scrutiny and healthcare spending.
7:55 – Robin expects to see additional regulations on pharmaceuticals, adding, "This intense scrutiny will not go away … I can't predict where it goes, but it will continue to be a crucial issue for all of us." Jodie notes that the price of insulin is increasing at a time when the rate of diabetes is increasing. "That's not a very good prognosis for spending and the economy."
Speaking of which …
10:13 – National spending on healthcare continues to increase, though the rate of increase is declining. The total for 2017 was $3.5 trillion, or 18 percent of our nation's GDP.
"That's money that's not available for retail, infrastructure, homes/savings, and more," Jodie says. "Do we want to stabilize costs or decrease costs, to a zero or negative growth rate? Imagine what that would do for the overall economy?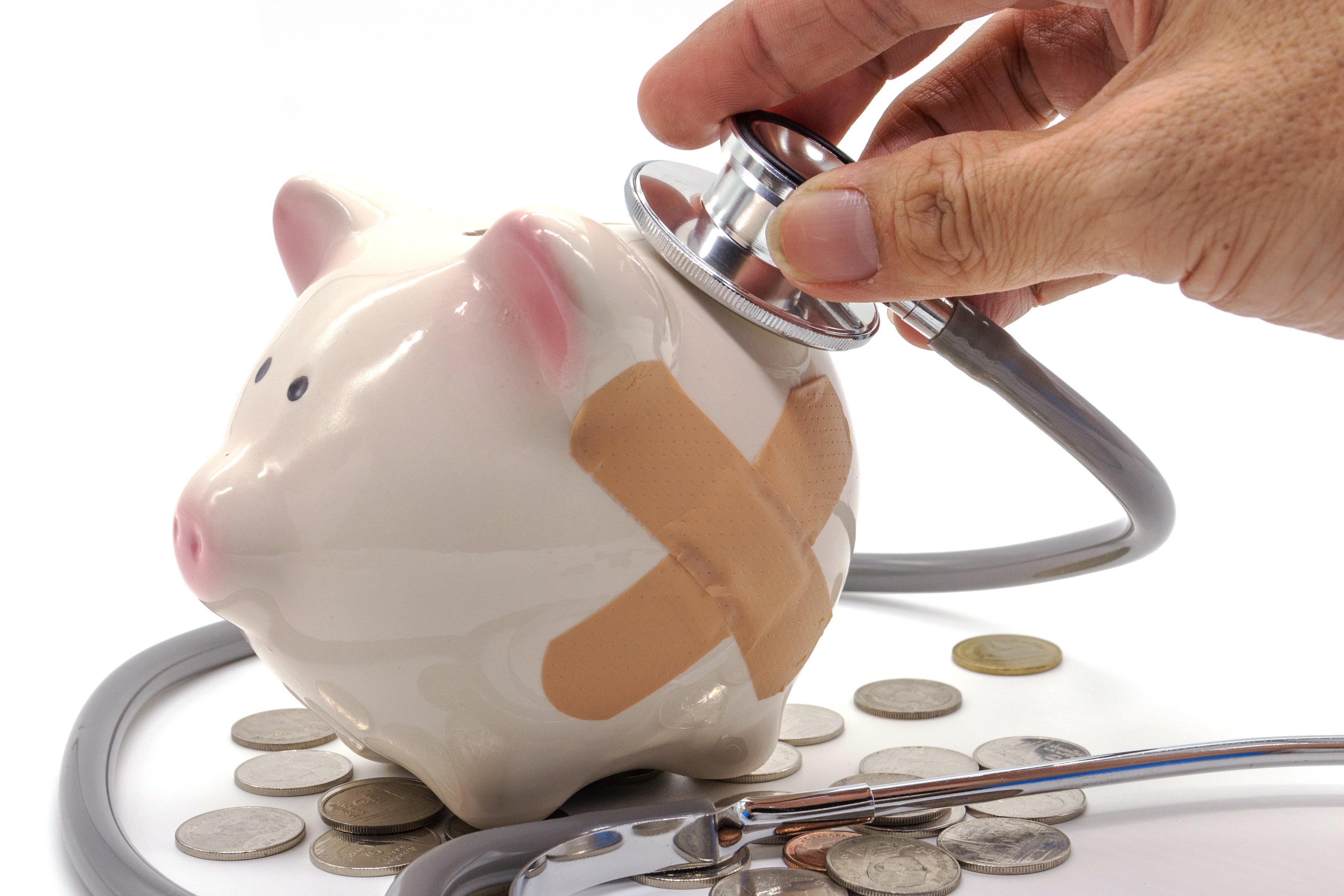 Robin reminds listeners that the point of generating data from patient charts and electronic health record systems is to make us all healthier and at a lower cost.
"If we learn how to use data, if learn how to stratify risk," those steps could "possibly make a difference in population health," she adds.
Opportunity and need.
12:36 – The non-medical sector is on the cusp of possibly creating disintermediation for traditional providers, Jodie predicts. "How much opportunity is there for entrepreneurs to step in and somehow relieve part of that burden … or create new programs," similar to the way Amazon is disrupting healthcare?
From Health Data Management magazine: Outside businesses now see opportunity, if not urgency, in attempting to reduce healthcare expenses. Traditional provider companies appear to be losing their central role in the emerging trend of ensuring health. Read the story.
More obvious sights in the Primaris crystal ball:
If we're going to boost preventive services to change our system from sick care to well care, it will require a strong network of primary care providers/family care physicians. Yet there is a "huge shortage of PCPs," and this is happening as the "Silver Tsunami" arrives, with a flood of patients who are older and, likely, have one or more chronic conditions.
18:35 – Social determinants will come into stronger focus, Robin says, as we continue to better understand how our environment, food sources, transportation, and more affect our health. "The problem often can be solved at the level where people are dealing with in every day. Those people at the table, they all have pieces of that answer." She adds: "We are more than the sum of our chronic conditions, our disabilities …"
RELATED: Social Determinants: Poverty, death, and healthcare.
Cha-ching!
With national healthcare spending at $3.5 trillion, that comes to $10,739 per person, and Robin observes, "A lot of those costs are concentrated in the last 18 months of life, and often with patients who have multiple chronic conditions."
But, as research confirms, price is not the only driver of high healthcare costs.
NRHI, the Network for Regional Healthcare Improvement, issued a report this fall about the differences in cost of care from region to region, state to state, and, in some cases, market to market. Healthcare utilization – how often consumers/patients actually use healthcare services – is a big factor that varies from state to state. Higher prices often accompany lower resource use.
Wrapping up.
From Robin: AI will move from the foreground to "run in the background" as it affects and informs many of our day-to-day activities "and we won't even realize it's AI back there." And what to do with those mountains and oceans of data? "What does that mean for making you healthier and happier? That's the real challenging question to pull out of all that data."
In addition, consumers will "continue to want that Amazon experience" when they encounter healthcare as a much more proactive participant. "But part of that challenge is getting the data we need."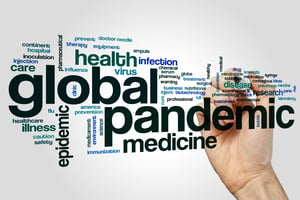 32:20 - From Jodie: Physicians and healthcare professionals across the spectrum will continue to adjust their focus on maintaining the human touch and face-to-face nature of medicine. Expect more news about gene editing and a new emphasis on using stem cells for treatment and research.
The previous year was the 100th anniversary of the great influenza pandemic of 1918. Evidence suggests that a new pandemic is a matter of when, not if. Also: As the climate gets warmer, mosquito-borne diseases will likely expand their ranges. The prevalence and strains of diseases carried by ticks will become even more troublesome.
37:27 – Robin brings the conversation back to using all that data to fuel public health initiatives.
"Are we getting more sophisticated about managing our own health?," she wonders, asking the host about his view of self-efficacy in healthcare. "We can hold the providers financially responsible, but ultimately it's about the choices we make in our life, and how we're going to make those choices in a consistent and disciplined fashion."'
Rachel returns to sign us off and to remind listeners that when it comes to data, data everywhere, Primaris has your back. "You can trust the experienced team at Primaris to take care of your data," she says. "And that lets you take care of what matters most – your patients. (Read: 3 things to look for when outsourcing chart abstraction.)
---
Additional resources:
TMF/Primaris receive high marks for Medicare improvement activities.
Preventive care: Stacking the deck for holistic care.
Primaris CEO explains 'alphabet soup' and health data life cycle.