Creating a successful and vibrant social media takes a lot of work and the understanding of your senior and disabled population as well as their caretakers. Xavier Vaughn's presentation on June 20 at the NCOA Age+Action conference in Washington, D.C., helps those who are in charge of their social media to create a lively social media presence to engage your target population, volunteers and community partners.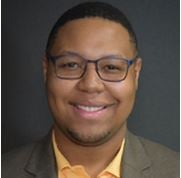 Xavier, the MIPPA outreach coordinator and regional liaison for the Missouri CLAIM program – under the umbrella of the Primaris Foundation – took on CLAIM's social media management not long after coming on board two years ago. Xavier recently earned his Masters in Public Health with an emphasis in Health Care Organization from the University of Alabama-Birmingham.
Recapping Quality Talk Episode 69.
1:47 – The Age+Action conference is geared toward senior organizations that have MIPPA and BEC grants. The CLAIM program has both. (BEC stands for Benefits Enrollment Center and MIPPA is the Medicare Improvements for Patients and Providers Act of 2008.) MIPPA already targets low-income individuals who need counseling to afford Medicare costs. Medicare recipients are screened for the low-income subsidy (LIS) and the Medicare Savings Programs (MSP).
The Primaris Foundation added BEC to its structure earlier in 2019.
READ – New grant focuses on providing assistance
to at-risk populations in 9 rural Missouri counties
3:31 – Overview of BEC – administered by National Council on Aging. "I thought it would be a great new grant for the Foundation," Xavier says. "We already screen people for LIS and MSP. This just takes it a step further." Now staff and volunteers also check to see if individuals also quality for SNAP (food stamps), utility assistance, and basic case management.
7:30 – Building a social media presence: Why this topic and why Xavier was selected.
Part of Xavier's role as MIPPA outreach coordinator is Facebook page administrator. CLAIM is "getting more and more contacts via social media."
"We might see social media as a Millennial thing – we always have our phone in our hand – but more and more of our aging population is getting on social media. It's a great way to stay connected to family and friends."
See Xavier Vaughn and Primaris Foundation Executive Director Scott Miniea on the Pepper and Friends broadcast and radio show. Click here.
13:08 – Strategies for defining and finding your target audience. "For us, it's a little easier. We're dealing with the Medicare population." But there are Medicare options for some who haven't yet turned 65: ALS diagnosis, disability, end state renal disease, and others.
17:57 – The need for and benefits of senior organizations having a Facebook presence.
21:54 – Using ready-made analytics to see how many "likes," "shares," and comments each post receives.
Incidentally, the two most listened-to episodes of Quality Talk were CLAIM/Medicare-focused.
Coffee With CLAIM: Step-by-step tips for Medicare open enrollment
Coffee With CLAIM: Aging into Medicare
26:30 – Xavier's final takeaways … "Don't be afraid to jump in on social media platforms and just start creating." Post video, use Facebook Live, and, of course, "Go and 'like' Missouri CLAIM's Facebook page."
That's all for now. Quality Talk is a podcast dedicated to advancing a better understanding of healthcare, joining the Primaris Foundation's mission of empowering individuals to make their own healthcare decisions.
If you listen to Quality Talk on SoundCloud, please leave a comment about today's episode. If you're an iTunes listener, please consider giving us a rating. (Five stars would be cool.) You can also contact the host, Jodie Jackson Jr., at jjackson@primaris.org.
And remember: Primaris is your partner in healthcare quality.