Less than 20 years from now, the U.S. population will hit a historic, demographic milestone. The news, based on a U.S. Census Bureau report, took Judy Graham's breath away.
"By 2035, there will be more people age 65 and older in the U.S. - 78 million - than there will be people under the age of 18. That is also a first in history, that the older population will be larger than the younger population." (Story from the U.S. Census Bureau newsroom.)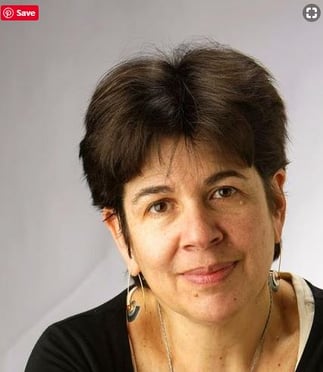 Judy writes the Navigating Aging column for Kaiser Health News. She has covered healthcare for more than 30 years and has been an investigative reporter, national correspondent and senior health reporter at the Chicago Tribune, and a regular contributor to The New York Times' New Old Age blog. Judy was the first topic leader on aging for the Association of Health Care Journalists. Her work has appeared in publications including Stat News, the Washington Post, and the Journal of the American Medical Association. She is a graduate of Harvard College and has a master's degree in journalism from Columbia University.
Navigating Aging focuses on medical issues and advice associated with aging and end-of-life care, helping America's 45 million seniors and their families navigate the health care system. Judy was nominated for a Pulitzer Prize for a Denver Post series on defective pacemakers. She is the guest for Quality Talk episode 62. More about Judy Graham.
---
The heart of the issue.
2:29 – Why choose aging as a specific area of emphasis and interest?
"The reality is that the heaviest users of healthcare services are older adults," considering the number of chronic illnesses that occur, and that we are living longer, she says. "If you're interested in the healthcare system and how it works, you're naturally interested in the aging population." The U.S. gained 30 years in lifespan in the 20th century and now has its largest population of older adults in history.
This leads to a number of challenges for the healthcare industry, including:
The lack of geriatric expertise. "Many of the issues that older adults face are commonly not asked about or recognized" (such as difficulty climbing stairs, incontinence, falls, cognitive concerns.) … and are "routinely overlooked or ignored by the healthcare system." There are only 7,000 or so geriatricians practicing in the U.S.
Judy writes: As we get older, we tend to be less physically resilient. Undeniably, our bodies are physically slower and more vulnerable to disease or injury. But psychologically it's just the opposite. Because we've dealt with more adversity, we've learned coping mechanisms and survival skills. Mind over body.
5:51 – Judy says the belief that long-term care – nursing homes – is the default caregiver is a misconception, In fact, only about 5 percent of the older population is in nursing homes at any given time. "The vast majority of care is in-home, by unpaid family members."
As a result, it's crucial to involve caregivers in conversations with healthcare providers.
"Another great challenge in the healthcare system is the issue of integrating caregivers." Often when an older person is discharged from the hospital, an older spouse or adult child will be responsible for wound care, even administering medication, and things like transfer from bed to chair. "In the past, these caregivers were never included in the plans of care, they weren't specifically trained … They basically had to learn on the job," Judy adds.
The CARE Act.
Thirty-five states now have adopted The CARE Act that identifies family caregivers and provides training for complex care responsibilities that were once provided by medical professionals. (Read AARP's summary of The CARE Act.)
9:13 – "Caregivers across the United States, and many of them older themselves, are at their wits ends. It is an enormously difficult job," she says. "The reality is, most people don't have the money to pay for nursing home care. Many people do not have money to pay for assisted living." The families that do get assistance are "at the bottom of the income ladder" and might qualify for Medicaid. Medicare does not cover nursing homes or routine care in home. "The families that do get assistance are at the bottom of the income ladder."
Judy explains that "people are astonished" to find out that Medicare coverage is not available for long-term care and "how little help there is" for a caregiver trying to manage someone with dementia, heart failure, advanced arthritis, or myriad other chronic conditions.
About 25 million Americans who are aging in place rely on help from other people and devices such as canes, raised toilets or shower seats to perform essential daily activities, according to a new study documenting how older adults adapt to their changing physical abilities. Aging in place, unmet needs.
She has written extensively about "aging in place" and observed during a recent two-month visit in New York City that some seniors were still living in "four-story walk-ups," perhaps the same apartment they'd moved to decades ago.
"It's an enormous challenge that we as a society are only really beginning to think about in any serious way."
'Wrinkles, warts, and all.'
13:22 – Judy's stories routinely humanize the face, heart, and name of topics under the aging spectrum. In November, she wrote about Ronni Bennett, a prolific and nationally-known senior blogger, who is now sharing the last part of her life with her readers. Ronni is chronicling her journey with terminal cancer.
Ronni's story – At Death's Door, Shedding Light on How to Live
Quality Talk podcast - Ronni Bennett tells it like it is.
"Ronni has always l lived out loud. She's one of these people who learns what she thinks by expressing herself," Judy says. "That's true of many people who become writers." Ronni has been writing for 15 years about what it's like to grow old. "Not a sanitized version … wrinkles, warts, and all," Judy adds. "She has readers across the world who really appreciate her honesty and her directness."
Judy writes: Seniors often say they want to cook meals for themselves, make their beds, use the stairs, get out of the house more easily, walk around without pain or go to church. Frail seniors find ways to live independently.
18:18 – One of the key concerns of aging is knowing what to expect. "Many people are not aging as their parents did …The idea of 'what can I expect' is a very pressing concern."
Judy's work with Northwestern Medicine geriatrician Dr. Lee Ann Lindquist created a conversation a bit different from the thought that senior care is about end of life care. In the 15 years or so before the end of life, a lot of changes take place: Digestion, sense of smell, social circumstances, family dynamics, and friends begin to pass away, and more. "What's new is the length of time that people are facing growing older without a road map," Judy says.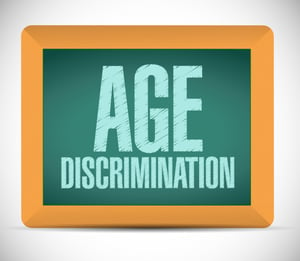 The impact of ageism is also a growing social and economic issue. We wouldn't think of publicly belittling other racial/ethnic groups, for instance, but there is not the same degree of measured reaction to seniors.
"Old people are called geezers and all kinds of names," Judy says. "The assumption is of incompetence and has-been. Yet, many older people do quite well for a very long period of time, and this internalized set of prejudices that people are washed up, they have nothing to contributed, that they're not even one of us … they have gone to that 'other land' of the old is pervasive and it's very destructive. It has a terrible impact on health and a terrible impact on people in other ways."
---
Navigating Aging columnist Judith Judy, right, and Dr. Lee Ann Lindquist of Northwestern Medicine talk about the challenges of aging in this discussion from June 20, 2017.
---
Planning ahead.
22:44 – "All kinds of issues need to be thought about in advance. The way things get handled for the most part now is a crisis occurs and families make these decisions … on the run, under time pressure, without a lot of chance to really think these things through," Judy explains, recalling her story about Dr. Lindquist's research and website.
This isn't end-of-life planning. It's planning for the period before the end, when health problems become more common. Read the story.
25:35 – Dispelling other misconceptions. For instance, thinking that issues like falls, becoming dizzy, or becoming weak are normal. "In fact, yes, we do become more prone to this, but often times there are medical issues at play that can be addressed." Normal? "No, doctors say, if you suddenly start feeling dizzy or weak, that's not normal. Go see a physician. You know your health better than anyone." If there's a change in cognitive ability, vision, or a similar complaint, "a common misconception is there's nothing we can do. We can do a lot." Story: Don't blame growing old, doctors say.
Listing future challenges.
31:43 – Challenges for the future: High on the list a shortage of caregivers - both unpaid and paid.
"People are having fewer children, many people are aging alone," Judy says. The unpaid workforce provides most of the care. "There are going to be fewer people to do that."
Closely related: the cost of long-term care. "When people do need paid health care, how are they going to pay for it?" The number of people who are seeking assistance via Medicaid "is going to expand exponentially, and that's going to put enormous pressure on state budgets."
Adequate and affordable housing – "A huge issue that needs to be addressed, sooner rather than later."
Retirement savings: A lot of older adults, in the generation that is going to be moving into their 70's will be on a fixed income, with high health care costs and inadequate savings.
Judy agrees that public trust in good journalism is low, but good journalism, especially for healthcare, aging, and similar issues and populations, is now as necessary as ever.
"In health care, it's essential that journalists look at the economic forces" of who is paying the bills, making the money, and providing care. One example: Rising insulin prices and how people with diabetes are struggling to afford life-saving medication.
"As this age boom continues to move through our society, that will continue to be an enormous story – I think even bigger in the years ahead than it is right now."
---
Other Resources
'Elder Orphans': About 22 percent of older adults in the U.S. fall into this category or are at risk of doing so in the future, according to a 2016 study.
Patient Advocate Training: Navigating Aging project creates playbook for the last chapter of life.
Judy's Q&A with Muriel Gillick MD, author of "Old & Sick in America: The Journey Through the Health Care System." How older patients can dodge pitfalls entrenched in healthcare system.