Episode 61 guest Stephanie Mercado, CAE, is the CEO and executive director of the National Association for Healthcare Quality (NAHQ). Stephanie is a leader in healthcare quality and healthcare association management. She is recognized for her success in advancing medical and administrative professions and their associations. During her career, she has helped associations build balanced, value-producing portfolios.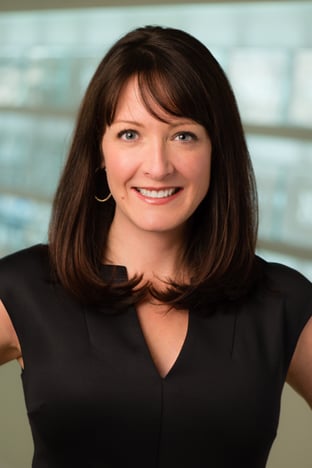 Since Stephanie joined NAHQ in 2013, CPHQ certificants and NAHQ members have increased by more than 50 percent. She has raised NAHQ's prominence and value with the introduction of industry elevating initiatives such as HQ Essentials, the National Quality Summit and NAHQ NEXT. Stephanie has deep knowledge of healthcare issues gained from 18 years on both the front line and in executive association leadership. She has built healthcare competencies and medical curriculum models, certifications, professional development and training programs. Stephanie is a sought-after expert on best practices for healthcare associations and on healthcare quality. She serves on expert panels, National Steering Committees, and informal think-tanks.
'Upstream issues.'
1:36 – Quality Talk host Jodie Jackson Jr. sets the tone for a lively conversation with NAHQ CEO/Executive Director Stephanie Mercado: "Healthcare quality isn't something that is coming. It's something that is here."
Stephanie takes it a step further to emphasize a recurring theme from this episode: Quality IS the work. To that end, NAHQ focuses on defining healthcare quality, teaching healthcare quality, and certifying healthcare quality.
She adds, "It's really about workforce training and development to make sure individuals are prepared to do the work of healthcare quality really well." Before taking the reins at NAHQ, Stephanie spent 18 years working in healthcare, in "the front of the house of medicine" with efforts "to really advance quality on the frontlines of healthcare."
At NAHQ, with an emphasis on teaching and certifying, the organization has now certified some 12,000 individuals worldwide as a Certified Professional in Healthcare Quality (CPHQ).
The host points out that Primaris has a number of data services and chart abstraction staffers who are CPHQ certified. "It's cool to have that sort of connection with a podcast guest."
Related: Primaris's commitment to clinical data abstraction quality
5:05 – Stephanie offers her overview of the state of healthcare today. "Obviously, there's a lot of disruption with the new expectations for demonstrating value," which is creating both challenges and opportunities. "Organizations are struggling to transition from volume to value." The Health and Human Services Department has estimated that 50 percent of U.S. healthcare payments would be tied to value by 2018. But the number has "stalled out" at around 30 percent. The process has been "slower and harder" than expected.
"We think that some of the issues are upstream that are impacting the pace of change. We think there's a disconnect between management expectations and workforce readiness." Many health systems and leaders have not committed to total quality training as a solution. "That's one of the gaps that we're trying to fill - along with engaging the quality provider workforce." RELATED: Just 33 percent of healthcare quality professionals say all staff is trained on quality.
Quality as a business strategy.
Stephanie further discusses the disconnect among stakeholders in organizations, but notes that she has seen some CEOs embrace quality. "The ones who are really getting it right are the ones who are focusing on quality as a business strategy." The approach isn't just about obtaining the metrics of quality standards, "but to strive for the intention behind the metric, which is good quality care."
If it's just about obtaining metric? "What happens is everyone is just striving to check a box and they're sort of missing the point – really advancing quality as a culture and a business strategy."
9:18 – Workforce development is a key function and NAHQ and Mercado's passion. It's common, standard practice, for instance, that healthcare organizations take responsibility for the continued, professional development and lifelong learning of physicians, PAs, techs, nurses, and others.
"What's been missing is that same commitment to training the quality and administrative staff who are really driving improvement from the inside out."
NAHQ is dedicated to "train up people from a competency perspective" and "moving beyond checking off the boxes."
Similar to developing a culture of patient safety, the change and focus must come from the top down.
RELATED: Center for Patient Safety keeps focus on protecting, learning, preventing.
Not just meeting a metric.
12:03 – "Quality IS the work. It's hard-wired into how everything is done." It's not just meeting a metric.
The host asks about how close healthcare is to having that mindset as second-nature among not only quality professionals but also their organizations as a whole.
This past fall, NAHQ hosted a roundtable discussion with The Accountable Care Learning Collaborative (ACLC) with the intention of gathering insight into the leading quality practices being pursued by healthcare organizations. The roundtable table resulted in this white paper that solidifies NAHQ's position on the critical role of quality and provides a call-to-action for healthcare organizations to pursue quality as a business strategy employing quality competencies and integrating the quality workforce.
Building on the call-to-action, NAHQ introduced www.qualitydrivenhealthcare.org as part of its website.
Stephanie added, "The people who came" to the roundtable "were really out front. They got it. They were already working to align these three areas to focus on the goal of quality … Other organizations are not as far along. It does take a lot to make sure this is all harmonized."
13:55 – She offers two examples of "organizations that are there" – Lifespan and Universal Health Services Inc. At Lifespan, "It is quality as a business strategy, not a checkbox." The health system saved more than $12 million and dramatically improved safety over four years. Read the Lifespan case study.
15:45 - "We don't think that quality needs to cost more money. It should be a driver towards efficiencies."
Both the Lifespan and UHS examples will be highlighted at the National Healthcare Quality Summit on May 2-3, 2019, in Chicago. UHS has found that quality improves and remains sustainable when staff shares the same vocabulary and competencies for quality through consistent, structured education and training. UHS has deployed NAHQ's resources that include multi-stakeholder training and development on quality competencies to close the gaps and eliminate variability between different approaches in the workforce.
---
Statement Similarities
NAHQ's Mission: To advance the Healthcare Quality Profession leading to positive health outcomes.
Primaris's Vision: Effective healthcare solutions to enhance the quality of life.
---
Merger challenge: 'Reorient and harmonize.'
The bevy of megamergers in healthcare has presented both challenges and opportunities, Stephanie says. "You're talking about aligning an entire workforce." One organization in Philadelphia that has done a lot of acquisitions suddenly had as many different quality departments as it had different hospitals, "and they all do work differently." That created a need to "reorient and harmonize" quality departments – and multiple other departments – on a system-wide basis.
As that work continues, what are the most pressing development areas for quality professionals today?
20:33 – "NAHQ is in constant pursuit to an answer for that." Over the years, most quality initiatives have been based on environmental factors or "some really good guesses" about what the needs are. But analytical approaches were not common. A NAHQ workforce study on that question generated some interesting insights.
"We're not guessing at this point. We actually know what the developmental areas are and could be a great resource for the healthcare environment to move the needle on this … Our studies suggest we have made progress, but we have a ways to go."
29:14 – Stephanie rewinds the conversation a bit to define healthcare quality.
"It's receiving the right care at the right time that's safe and economically sustainable."
NAHQ Next 2019, coming in September, will offer valuable insights to attendees, plus up to 5,000 participating virtually, learning to teach others how to optimize their environments." (Primaris was a sponsor of NAHQ Next 2018.)
---
Healthcare Quality Week 2018 message from Stephanie Mercado:
"Keep learning and growing."
---
The host brought up NAHQ's strategic outlook – for 2014 – that didn't sound too dissimilar from a current forecast: Another year of dramatic change had just happened, there was greater emphasis on patient safety, and NAHQ was a leader in "connecting the dots between quality professionals and improved healthcare."
This is a long road.
The same seems true now, doesn't it? Stephanie responds, "We are in a point in time where the change is not finite. It really is infinite … We are focused on the long game, which is better patient care at a more efficient cost. This is not a short road. This is a long road … We know that this is a journey that is never over. There are always ways to improve."
37:34 – While Stephanie's message is directed at administrators and quality workforce leaders, "This is everyone who works in healthcare."
The healthcare quality profession is a unique segment within the healthcare system … It is a distinct space … And, we really are looking at quality from a total workforce perspective. This isn't the job of just the quality department, this is the job of the entire healthcare infrastructure and workforce."
"We can be more efficient and we can get more improvement projects done if we are not stopping to take the time to educate every time we want to do an improvement activity on what a PDFA cycle is, for example." (She's referring to "Plan, Do, Study, Act.") "That terminology is not common across all disciplines in health care. So when we have to go back to the drawing board and teach very simple quality tools, it slows the improvement down."
---
Quality Talk, Listen Now: Project vs. Program, Jason Kidd vs. Michael Jordan
---
44:58 – "We have a lot of good processes in place," Stephanie explains, noting that the professional of healthcare quality really took root in the 1970s with a system of retrospective chart review. That work has evolved into using analytics and leveraging technology to identify quality improvement needs and solutions.
"Because improvement is in our DNA, we want to keep going," she adds.
Primaris had its start in early 80's, as additional "fits and starts" of healthcare quality improvement continued.
Ebook: The Primaris Story – Our journey from pioneer to trusted leader in America's transition to value-based care.
The message to leaders.
46:04 – Stephanie says, "We are seeing improvements every single day in institutions all across the country. Their heart is in this. There's no question they want to do better for their patients and the organizations they work for. I'm so excited to be a part of this point in time."
The host thanks Stephanie for providing such a "great pep talk," pointing out that much of the conversation around shifting from volume to value and quality reporting requirements emphasizes physician burnout, EHR burdens, feeling overwhelmed, and so on. Stephanie has provided "the inspiration that narrative lacks sometimes."
"This value-driven care is absolutely, positively here to stay. It's going to be a long road to get to the other side of this. The direction we are headed in, I believe, is the right direction."
"I think this is the opportunity of our time to really take the reins here and make our impact" on a health system that is headed for accounting for 20 percent of our GDP, she explains. "That is a call to action. Get excited about this opportunity. The road to economic viability is clear. We have to have an engaged and integrated quality workforce … so we can be sure quality is not an extra assignment. It is the work."