HealthcareForward is a campaign from the Center for Patient Safety to reduce preventable harm by raising awareness about the connection between patient and provider safety and quality care. The focus of Quality Talk episode 50 is the HealthcareForward booklet, available here.
Guests Alex Christgen and Tina Hilmas from the Center for Patient Safety join Quality Talk host Jodie Jackson Jr. Alex is the executive director and Tina is the assistant director at CPS.
4:05 – Tina led development of the HealthcareForward booklet, which was designed by Primaris Marketing Specialist Amanda Teel. Alex says the booklet and campaign has been "a couple years in the making" as a way to address patient safety across the care continuum. The new campaign reflects the theme of the EMSForward360 campaign from earlier in 2018.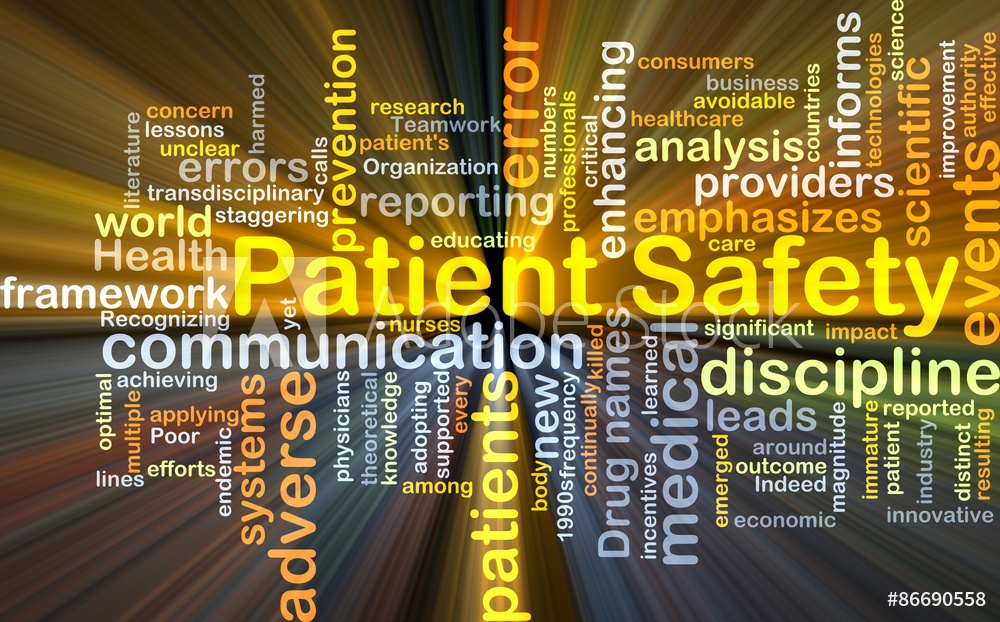 HealthcareForward is intended to "drive engagement" and to "start the conversation around patient safety in healthcare," Alex says.
The booklet presents case scenarios for seven topics:
1 - Health literacy
The degree to which individuals have the capacity to obtain, process, and understand basic health information and services needed to make appropriate health decisions.
2 - Opioid safety
Opioids can be an effective treatment for pain, but the associated risks, especially addiction, make them a safety concern.
3 - Medication reconciliation
Medication reconciliation is the process of comparing a patient's medication orders to the medications that the patient has been taking.
4 - Respiratory compromise
A deterioration in respiratory function in which there is a high likelihood of decompensation into respiratory failure or death, but for which timely specific interventions (enhanced monitoring or therapies) might prevent or mitigate decompensation.
5 - Transition of care
The movement of a patient from one setting of care (hospital, ambulatory primary care practice, ambulatory specialty care practice, home health, rehabilitation facility) to another.
6 - Violence against healthcare workers
Acts, including physical assaults and threats of assaults, directed toward persons at work or on duty in a healthcare environment.
7 - Second victims
A healthcare provider involved in an unanticipated adverse patient event, medical error and/or a patient related-injury who become victimized in the sense that the provider is traumatized by the event.
6:07 – The report takes a deep dive into the adverse events that CPS has collected since starting as a Patient Safety Organization. The booklet takes a look at causal or contributing factors and "real-time" challenges.
An example of a case scenario, from the section on "opioid safety."
You find an Emergency Room patient unconscious in front of the commode, her purse open with the contents spilled on the floor. She responds to physical and verbal stimulation, but is disoriented, drooling, and unable to hold her head up or stay awake. You return her to the ER and they administer Narcan. She responds, but becomes uncooperative and refuses to stay for further evaluation.
Scenarios do not offer answers, but instead list additional questions for organizations, departments, or team huddles to consider.
Alex: "That was definitely our intent … to really challenge people … no matter the spectrum of healthcare you're in. It makes us maybe step a little bit out of our comfort zone."
Podcast - Medical error: Center for Patient Safety is on a mission
Another scenario, from the "respiratory compromise" section:
On your midnight medication rounds, you find your patient sitting on the side of his bed, awake and alert with oxygen and bi-pap on. Several minutes later bradycardia is noted at the central monitoring station. You return to the patient's room to find him lying on the floor of the bathroom facing the doorway in a somewhat fetal position with agonal breathing and no oxygen. Although the rapid response team is called and several team members assist with returning the patient to his bed, the patient passes away soon after the bradycardic episode.
14:12 - Tina: Ninety-nine percent of adverse events are done in error. We're now looking at how a poor outcome might affect our healthcare providers. "We've realized recently that we need to insure that our staff has support also." That's where the "second victim" concept and program comes from.
In addition, many nurses, physicians, and providers seem to have the perception that if they are verbally abused, spit on, or hit in the process of delivering care, "they don't feel they have the right to go to their supervisors to report this … because it's 'part of the job' of taking care of patients."
Second Victims Train-the-Trainer Workshop: Register Here
21:13 – Health literacy. Alex, "It's really time that we engage the patient within their care and make sure they fully understand … and remove any barriers" to their understanding and health.
Tina points out "a huge cultural gap" between Millennials now coming into healthcare as physicians and nurses and seniors, especially those from the World War II era.
"Some of the older adults are sometimes embarrassed to talk about their health. They don't often feel comfortable talking about these things. We need to be able to approach them and make them feel comfortable discussing any issues they may have."
25:12 – Medication reconciliation. Tina, "We need to really up our game in regards to communication." Medication dosage instructions and medication names are often confusing to both patients and providers. This section also deals with identifying less costly medications for individuals on lower incomes.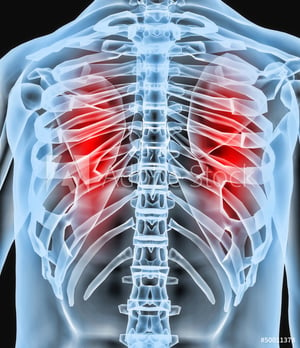 29:00 – Respiratory compromise, the No. 2 adverse event in healthcare. Tina says, "The perception is that they're just your normal, run of the mill chronic condition. We've kind of forgotten how fragile these patients really are." (Tina has background has a neonatal intensive care unit nurse.)
32:09 – Opioid safety. Tina adds, "If you deal with them on a daily basis, you can forget how dangerous they can be."
36:12 – How does CPS expect healthcare teams to use the HealthcareForward booklet? Alex says the scenarios should lead to discussions that "dig a little deeper, think a little harder." She adds, "This can be a good starting point to have that conversation."
Takeaways.
Tina: "The questions are meant to provide a conversation-starter and to look internally." Healthcare organizations all have their own personality, but not all tools are universal.
"That's one of the reasons why we didn't provide any answers or 'here, use this tool,'" she says. Teams should use the booklet to see "how they can use their strengths to move their weaknesses forward."
---
WHAT IS HEALTHCAREFORWARD?
HealthcareForward is a campaign from the Center for Patient Safety to reduce preventable harm by raising awareness about the connection between patient and provider safety and quality care.
WHY?
Healthcare providers across the continuum struggle with change as they endeavor to provide high quality, safe, and reliable care. Reimbursement regulations have led to healthcare delivery model changes, while general economic conditions bring mergers and closing of some services. This report looks at the components of high quality, safe, reliable care in the context of topics pertinent to both patient and provider safety.
WHY THESE TOPICS?
The topics come from issues at the forefront of patient safety research and which also appear frequently in the CPS Patient Safety Organization (PSO) dataset.
WHO SHOULD READ THESE TOPICS?
All healthcare professionals across the continuum of care.
HOW TO USE THIS REPORT?
Discuss the questions around each topic and the various scenarios. The questions are intended to promote thought and lead to deeper discussions. Consider building action plans around areas that are not appropriately addressed currently in your organization.
---
Additional resources: