A trifecta of recurring themes runs through the log of Quality Talk episodes: population health, social and economic determinants of health, and the overarching question, "What is more important: Your ZIP code or your genetic code?"
The social/economic determinants picture comes into even better focus with our conversation with Dr. Andrew F. Beck, MD, MPH, attending physician, Division of General and Community Pediatrics, attending physician, Division of Hospital Medicine, and associate professor, University of Cincinnati Department of Pediatrics. Dr. Beck's educational background is Yale, University of Pittsburgh, and Harvard. His research is widely published, with a general focus on improving population health outcomes by focusing on the identification and mitigation of key social, economic, and environmental determinants of health.
His recent study that captured our attention found that care inequities are strongly linked to affluence was published in Health Affairs and also headlined in FierceHealthcare. Another study, published in Pediatrics, identified asthma "hot spots" in Cincinnati and also determined that readmission rates for black children with asthma are double than those of white children – largely because of financial and social disparities.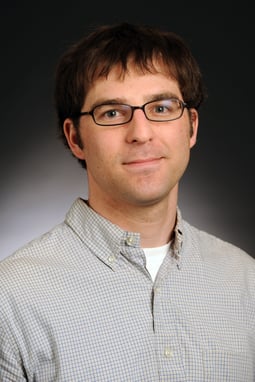 Dr. Beck's studies have also mapped neighborhood health geomarkers and examined ways to integrate social and medical care. Nearly 16 million children in the U.S., or more than one in five, are food insecure. The clinical setting may be an appropriate and effective venue for connection to food assistance and food should be seen as a component of preventive health care.
Regarding the link between care inequities and affluence, FierceHealthcare reported:
In the examination of inpatient bed-day rates at Cincinnati Children's Hospital Medical Center, researchers found patients from certain high-poverty "hot spots" had bed-day rates that were more than double the county average. Researchers concluded that if children across all socioeconomic levels spent the same amount of time in the hospital as the county's most affluent population, the hospital could prevent approximately 22 child-years of hospitalization each year, underscoring the wide disparity of medical care between low-income and high-income households.
The study's authors suggest hospitals and healthcare systems will need to prioritize health equity more broadly in cooperation with nonprofit organizations, government entities and other community organizations working together to develop a "culture of health."
---
Here are some highlights from Episode 32 of Quality Talk.
3:56 – Sometimes "population health" seems like a buzzword that goes from ear to ear and out. What are we referring to when we talk about social determinants and pop health? Dr. Beck: "The context in which one lives and grows and tries to be healthy. What are situations and surroundings that effect one's opportunity at being healthy and well? Contextual roles that play a factor outside the hospital walls."
7:17 – How much of a shift in focus does this require for primary care and even hospitals to understand those connections to the environment, "what happens when folks leave the clinic or hospital? I do think it requires a bit of a shift in perspective." Focus on outcomes, rather than services provided.
New partnerships may be an important piece of the puzzle. Work with patients, families, communities.
10:23: "One key takeaway – so much of the care that I provide depends on some of those contextual factors – we often think in medically-centric silos … It redefines what our role should be."
18:45 – The challenge of developing a culture of health. "I don't want to suggest this is all the responsibility of the health system. The health system needs to be a key player." The Learning Network in Cincinnati brings together different levels of expertise.
22:40 – We have incentives to keep costs down for social programs, incentives to keep kids in school. But not much economic incentive to address inequity and disparities. "If we take a long view and say healthier people will likely cost the system less, there will be more economic incentive." Also moral and ethical incentive.
26:41: The National Quality Forum is suggesting that health equity should be a performance measure, just as the Medicare and CHIP Reauthorization Act (MACRA) and Merit-based Incentive Payment System (MIPS) already mandate several quality reporting measures – which are already "a bit onerous." How much taller of a mountain does quality reporting becoming for the healthcare community if equity, social, and economic determinants are figured in? The shift to value-based payment models already requires hospitals to take on more financial risk related to outcomes.
33:11 – What questions are we not asking when it comes to pop health and social determinants? Dr. Beck: "The two big areas we can always use help on: how to prioritize our actions and how can we best incentivize and move toward committed collaboration?" We're not just talking about health systems and social service agencies. "How best can we always include the voice of the patient, the voice of the family in what we're trying to accomplish?"