The genesis of Dr. Pamela Wible's professional and personal passion - call it a drive or even a calling - to bring cymbal-clanging attention to physician suicide has an exact point, time, and place. On Oct. 28, 2012, Dr. Wible, an independent family physician in Eugene, Ore., was stting in a memorial service for the third physician lost to suicide that year in her small town.
After hearing other mourners ask each other multiple "why?" questions and after the service ended, Dr. Wible continued to quietly reflect on her thoughts as she headed to a physician's retreat that she was leading. At the retreat, she asked that attendees who lost a friend or colleague to suicide to raise a hand.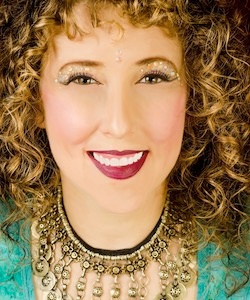 Every person in the room raised a hand. She asked that every one who had personally considered suicide to keep their hand raised. All but one hand, including Dr. Wible's, remained raised.
And so began Dr. Wible's calling, one that has led to creation of a physician/med student suicide hotline, multiple media appearances (most recently, the Dr. Oz Show), and a book,"Physician Suicide Leters - Answered." Nearly 800 physicians and medical students have killed themselves since the fall of 2012.
"Quality Talk" host Jodie jackson Jr. interviewed Dr. Wible for this episode on Jan. 18, which we timed for release to coincide with the premier of the documentary, "Do No Harm." The documentary, featuring an interview with Dr. Wible, has an Emmy-winning production and directing team. Before it is released for the general public, "Do No Harm" will be shown March 8 at the American Medical Student Association Convention and Exposition, in Washington, D.C.
Your podcast host and Primaris Marketing Director Rachel Verslues teamed up for this episode's introduction.
Rachel: We want to challenge listeners to be more aware of what Dr. Wible calls "a public health crisis."
Jodie: Dr. Wible has stirred the medical establishment, calling attention to an "unsafe, toxic environment," highlighted by sleep deprivation, that leads to suicide. It is "little to do with the actual practice of medicine." But silence isn't a good option.
"If we don't talk about it, nothing changes."
3:14, our interview begins as Dr. Wible explains that up to one million patients lose their physician each year to suicide. (Dr. Wible on YouTube: Why doctors kill themselves.)
"It's actually a global phenomenon," and one that has been recognized as an issue since the late 1800s. Citing the moments when she was sitting in the memorial service on Oct. 28, 2012, Dr. Wible began learning more.
"I was suicidal as a physician back in 2004. I know personally what it's like to be teetering on the edge."
Hear Dr. Wible's TEDx Talk, "How to get naked with your doctor."
7:00 - Dr. Wible decries the use of the word "burnout" to describe physicians and students who consider or commit suicide. "What has conveniently happened is that the healthcare industry uses 'burnout' to blame the physician ... That's kind of this tidy way of blaming the victim."
In most cases, the suicide victims were top of the class, high performing, "the most high-functioning people on the planet."
10:41 - "Systems issues" begin to take their toll. She calls sleep deprivation a "human rights violation."
"We now allow and force our new doctors to work 28 hour plus shifts."
13:30 - Her book, Physician Suicide Letters - Answered," has 53 chapters and 14 categories of common denominators among the physicians and students. One category is "Post-Traumatic Student Disorder" and another is "Death by Debt," highlighting the enormous student loan debt that many young doctors are saddled with.
19:25 - One trauma nurse had spent $13,000 on Uber rides because she was unable to drive after seeing "so many mangled bodies" from vehicle wrecks.
What are Dr. Wible's skills for coping with the rigors of her medical education and practicing medicine?
"I have spent more on therapy than I did on medical school tuition. Actually, right now I feel really great, but I had to invest in going outside the system to get therapy ... I'm one of the lucky ones ... I've been called the female Patch Adams." (21:05).
The film, "Do No Harm," will help broaden the conversation about physician suicide.
"I think this is going to be the groundbreaking film that we needed."
Dr. Wible said her book and speeches don't simply present the data and devasation of physician suicide. "I'm always writing with solutions in mind." (33:18).
Physicians, especially males, are seeking someone to talk to. "For every woman lost to suicide, we lose seven men ... There are a lot of cards stacked up against doctors asking for help."
36:50 - "I am a physician on a mission. I feel like I'm moving a hundred miles an hour on this topic." But she tries to stay focused and moving. "If I stop, it's a little bit overpowering. I can absolutely start crying. I try not to spend a lot of time there."
An easy step that hospital leaders and physicians can take toward improving the "toxic envinronment" is to celebrate Doctor's Day on March 30.
46:35 - "I found my mission in life ... It's really heart-wrenching to know we haven't moved the needle on this topic in over 150 years."
Dr. Wible can be contacted through her website, www.idealmedicalcare.org. "I respond to every email."
Our episode concludes with Rachel summarizing the difficult conversation, adding, "Silence can't be an option."
On a much different, lighter note, Dr. Wible has also authored the book, Pet Goats & Pap Smears: 101 Medical Adventures to Open Your Heart & Mind.
---
Additional resource from drugrehab.com - Substance Abuse and Suicide: A Guide to Understanding the Connection and Reducing Risk.