Why is health care so expensive – and will the cost continue to increase or will it decrease? Our guest for Episode 19 of Quality Talk is a friend and investigative journalist, Marshall Allen, who investigates why we pay so much for health care in the United States. He works at ProPublica in New York.
Our focus for this episode begins with Marshall's Washington Post op-ed summarizing a year of investigative reporting that revealed a staggering amount of supplies and drugs are simply thrown away. See additional links below the episode summary.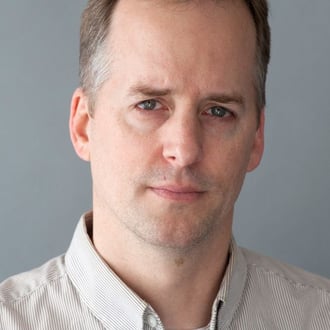 2:40 – Why the passionate interest in health and patient safety? There are "quite a few parallels between ministry and journalism." (Marshall has a master's degree in theology). Journalists also have "a desire to help people to make the world a better place. We tend to be an idealistic bunch of people.
5:10 – The Washington Post piece summarizes the "Wasted Medicine" reports, noting "all the money that we pour into our medical system that just gets squandered." The Institute of Medicine reported in 2012 that the healthcare industry wastes $765 billion a year. "That's bigger than the entire budget of the Department of Defense."
10:24 – "The cost keeps rising, rising and rising." More than cost of living and inflation rates. Employers and patients are spending more today than 10, 15, 20 years ago. "We'd have much more money in our pockets now if the cost of healthcare hadn't continued to rise."
11:20 – The series has sparked proposed laws to address the "brand-new, unexpired medicines" that nursing homes throw away if the the patient passes away or leaves the facility.
13:07 – Proposed Congressional action is also in the works related to a pair of issues Marshall uncovered: the size of eye drops (they're too big, like "money running down your cheek") and the waste from over-sized, single-use cancer drug vials (an estimated 10 percent of each infusion is wasted). Marshall: "I'm always looking at it from the patient's point of view." While getting treated for cancer, a patient is also being billed for wasted med.
19:13 - "Panic and paralysis … The issue is so enormous that you just kind of freeze. Sometimes people think they need to do everything at once … it can be overwhelming about what to do." 20:55 - "the hc industry doesn't have an entitlement to our money."
23:00 – "The public is kind of at a breaking point. This is unsustainable." These are "clear examples of waste. They're not disputable."
27:05 – Drug expiration dates don't always mean what we think they mean. "What are you supposed to do with your drugs when they expire?" A Boston pharmacist has to "throw away piles of drugs" every month because of expiration dates, although he questions the legitimacy of expiration dates.
33:00 – Marshall's next project: The health insurance industry. He's calling on listeners to help, and it's an issue that touches us all. At least 10 percent of each family's income is spent on health insurance, "at a minimum." "I'm just trying to learn as much as a I can about health insurance, how the business works, and where the right story might be." Contact Marshall at Mashall.allen@propublica.com. "If anybody would like to contact me, I would welcome that."
MORE ABOUT MARSHALL.
Marshall Allen investigates why we pay so much for health care in the United States and get so little in return. He also moderates the ProPublica Patient Safety Facebook group, a vibrant online forum about the quality of care. Find Marshall's complete ProPublica profile, email address and phone number here.
Additional links we recommend: